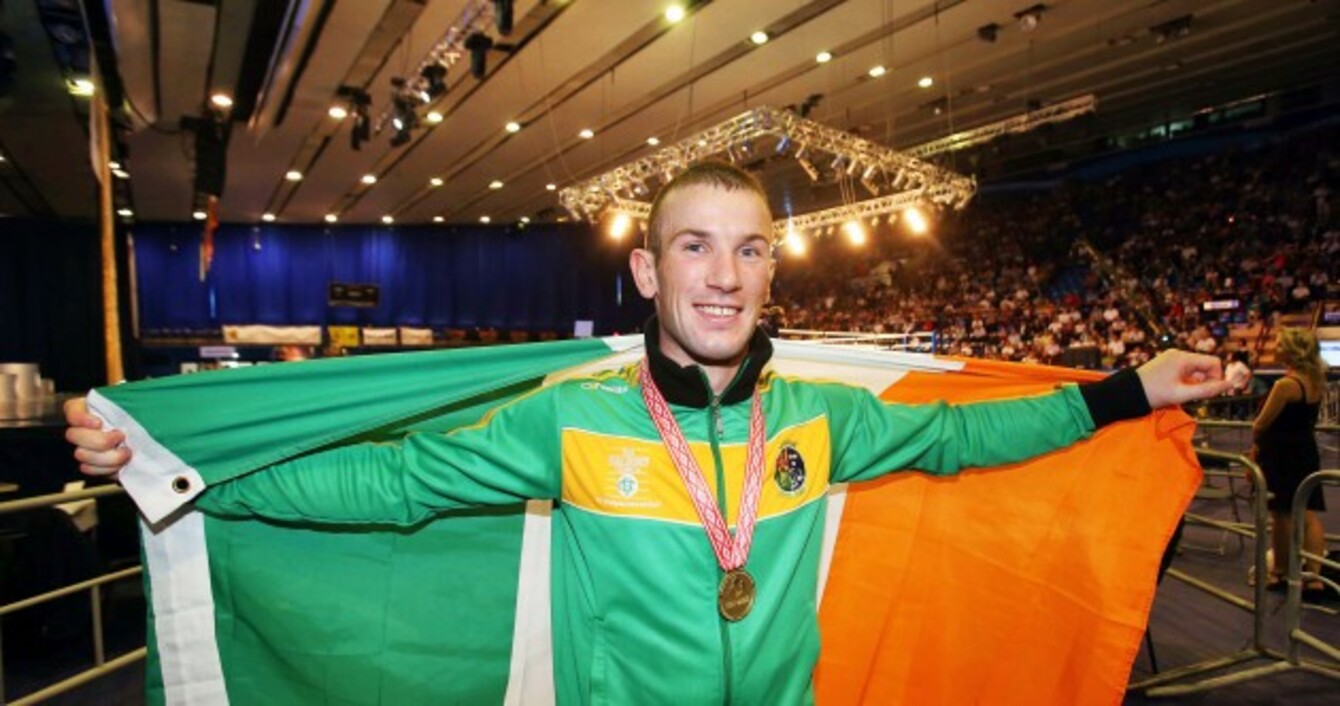 Image: Cathal Noonan/INPHO
Image: Cathal Noonan/INPHO
OLYMPIC SILVER MEDAL-winning boxer John Joe Nevin, who appeared before Judge Seamus Hughes at Mullingar District Court today on two public order charges, may yet have further charges brought against him.
Mr Nevin, of St Anthony's Cottages, Mullingar was one of five defendants before the court on charges arising out of a brawl outside a pub in Mullingar on Easter Monday night.
The charges against the 25-year-old, who now boxes as a professional, are of having been intoxicated and of having engaged in threatening, insulting or abusive behaviour at Dominick Street, Mullingar, on 6 April 2015.
No plea was entered, and the defendant was released on his own bail of €100 to appear at Mullingar District Court on 21 May next.
The conditions of bail are that he remain drug and alcohol free; that he not enter any licensed premises in Westmeath (or any portion of a commercial premises in which liquor is displayed and for sale) and that he is not to have in his possession in any public place any intoxicating liquor.
He also has to abide by a curfew between 11pm and 8 am, unless he obtains permission from the gardaí to breach it.
Mr Nevin, who wore a navy t-shirt for his court appearance, was defended by solicitor Trish Cronin.
Co-defendants
Mr Nevin's co-defendants were 19-year-old John Joseph Nevin, of Grange Meadows, and 24-year-old David Nevin of The Moorings, Ballymahon Road. Both were charged with intoxication and threatening, insulting or abusive behaviour, at Dominick Street on 6 April.
Charged with the same two offences, and also with failing to comply with the direction of a Garda contrary to section 8 of the Public Order Act were 20-year-old Paddy Nevin with an address at St Anthony's Cottages and 22-year-old Christopher Nevin, with an address at Grange Meadows.
"We were met with a lot of aggression  and a lot of intoxication," Sergeant Damien Connaughton told the judge as he described how the eight or nine gardaí who attended the the scene were met with "about 20-25 participants".
Sergeant Connaughton said that the alleged incident occurred outside a public house known as "The Stillery".
The four were each bailed for €100 apiece under similar bail conditions to John Joe Nevin's.