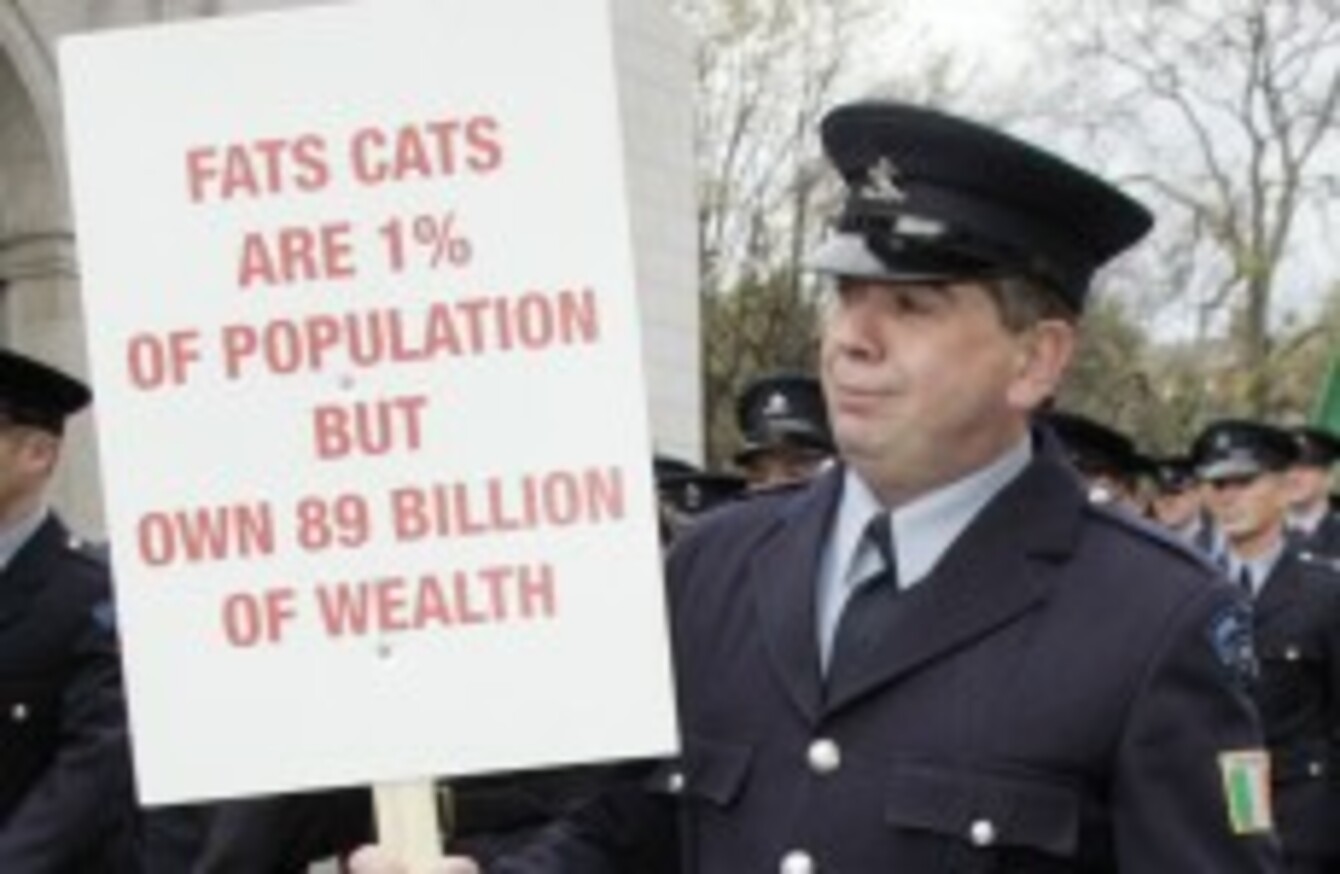 File photo of John Kidd at a protest in 2009.
Image: Mark Stedman/Photocall Ireland
File photo of John Kidd at a protest in 2009.
Image: Mark Stedman/Photocall Ireland
RETIRED FIREFIGHTER AND head of the IFESA representative group John Kidd is planning to run as a local election candidate in Dublin.
Kidd is currently involved in a court action against Dublin City Council, calling for the breathing equipment used by firefighters to be withdrawn pending a full investigation. This follows reports of a number of failures.
Speaking to TheJournal.ie, he said the board of his group has been pushing for him to run, having previously run as an indepdent candidate in the Dublin west by-election in 2011, receiving 311 votes in total.
He said his main policy will centre on transparency in the public service.
"The whistleblower legislation, we want that spread to all public sector workers," he commented. "If more people are protected, they'll be willing to step forward about the waste of taxpayer's money."
At the moment, people are afraid to do it because it means they won't get promoted and it'll destroy your career."
I want us to have honesty and transparency and have a properly run country.

The ordinary nurse, firefighters, guard is just out there trying to do their job and if money that's wasted could be protected, it could be used for cancer services, for the mental health services they're closing down."
The union chief has not decided which area he will run in but it is likely to be Dublin 4.
Kidd said he will also be advocating reforms to minimise the impact of new taxes and charges on middle-income earners like young couples and pensioners, calling for taxes to be based on a family's income.
"People in the middle seem to be paying everything and they're really struggling," he said. "I'm not to the left, not to the right, I'm in the middle – I believe in fair play and that's not what's happening now."
The former firefighter has been banned from entering all Dublin fire stations, following disputes with management but if he's elected, he said there'll be no stopping him in the council.
"They can bar you out of the fire stations but they can't bar you when you're elected, they have to deal with you," he said.