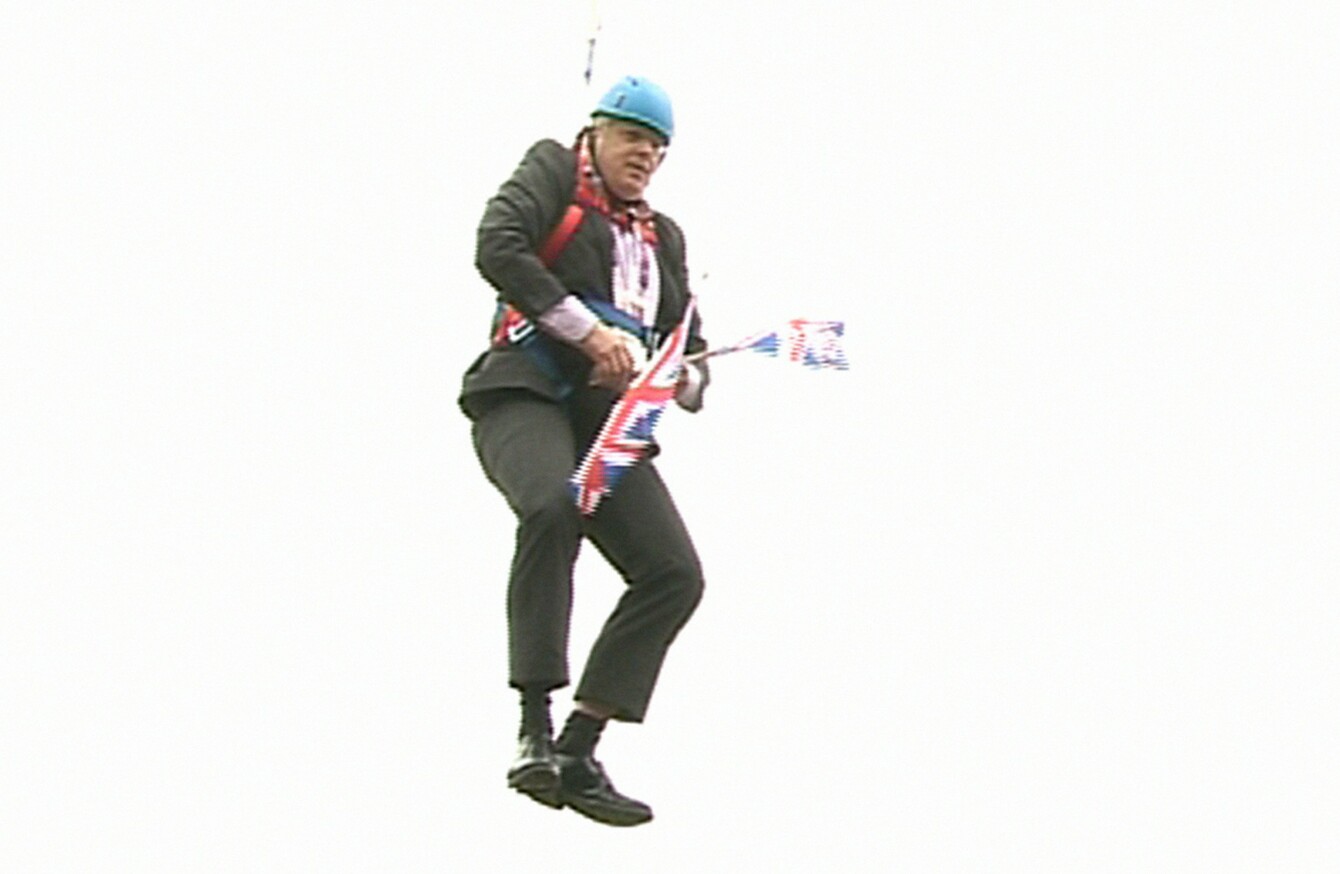 Image: PA Wire/Press Association Images
Image: PA Wire/Press Association Images
THIS YEAR HAS seen John Lahart move from being a county councillor to Fianna Fáil's front-bench spokesman on Dublin.
Elected TD for the first time in February, the 52-year-old is considered part of Fianna Fáil's new breed in the capital, and won back one of two seats the party lost in Dublin South-West back in 2011.
In a wide-ranging interview with TheJournal.ie this week, the 52-year-old psychotherapist, who is at the forefront of Micheál Martin's bid to rehabilitate the party among urban voters, expanded on his strong views on a Dublin mayor, rent control, and a Dublin Mountains National Park
Lahart is a party stalwart, having joined the party in 1983 at the age of 18. He is frank about his youthful admiration for Charles Haughey, which has not entirely subsided.
A councillor since 1999, he has seen first-hand the difficulties in four separate local authorities speaking for the capital's 1.34 million people.
It makes him eager for a referendum on having a directly-elected mayor for the 'Dublin region' – although he is quick to point out he has no plans yet to put himself forward for it.
A total mayor
We've been here before, of course. Two years ago, Fingal councillors vetoed the proposal for a directly elected mayor.
The plan required a majority in favour in each of Dublin's four local authorities, under legislation drawn up by Minister for the Environment Phil Hogan.
Lahart says it was "designed to fail", and says the people should decide, via a plebiscite, on a more detailed new proposal. He tells TheJournal.ie:
Dubliners are entitled to a say via referendum, to give them a chance to tease it out.
"In other cities and countries, the public have rejected a plebiscite, although sometimes they come around to it.
We should stop looking at London and New York, and look at places like Auckland, Montpellier, Bordeaux, Manchester, and not to be frightened of a directly elected mayor
"People are entitled to know what they're voting for, and myself and my colleagues – and other parties – are working hard on proposals."
The Boris danger
Yet there are dangers inherent in creating a position in charge of the country's metropolitan core, so Lahart wants a 30-member assembly holding a mayor to account.
The one thing we want to guard against is this.
"Londoners were mad about Boris Johnson, they were mad about Ken Livingston, but Boris Johnson leveraged an incredible amount of national power off that position.
And you don't want a mayor who's so powerful they become the second most powerful politician in the land.
"You need to be fair to the rest of the country, and be fair to Dublin.
You want somebody passionate about Dublin and passionate about delivering for Dublin, and not delivering for themselves.
"That's why a directly elected assembly, keeping tabs on a mayor, would be safer."
Why a psychotherapist?
Lahart has practised as a psychotherapist since 2007, and holds a first-class honours degree in counselling from Middlesex University, as well as a Masters degree from Mater Dei in Dublin.
Despite a busy schedule, Lahart continues to see "four or five" patients a week on evenings and weekends.
He says he took an interest in the area after the death of his father from motor neuron disease (MND) in the mid-90s.
"It was a tough, tough, tough, tough time," he remembers. "And I remember being really conscious after that I hadn't grieved.
"I remember thinking 'you should really be dealing with this differently'.
This was the 90s, the mid-90s, there was still a big social stigma about mental health back then – I mean there still is an awful stigma, a lot of it hasn't dissipated.
I had tried counselling and had found it not very satisfactory. It didn't answer anything.
He began to read into the area, and did a course, which turned into a certificate, and later a diploma and degree.
"I'm always interested in what makes people tick, I like to find out what people's motives are. My interest in the Dáil chamber is wondering where someone is coming from, what kind of message they're trying to communicate.
"I'm a substantially better listener than I was 10 years ago. I'd like to think I really listen to what people say."
Opportunity knocks
Lahart says there are huge possibilities in having one voice speaking for the capital.
"If there was a directly mayor in Dublin they would be all over the DublinBikes scheme, knocking on the door of the Department of Transport.
It should be expanded even farther, out to Rathfarnham, Rathgar, Rathmines, Templeogue, Milltown, Ballsbridge, Dublin 8 as well as Drumcondra, Inchicore and places like that.
"It's only a small example. Another would be that a mayor would have an awful lot on moral authority when it comes to dealing the Garda Commissioner.
I often wonder what would have happened with the Garth Brooks concert if there was a directly elected mayor.
"Simon Coveney shouldn't have had to go to the heads of the four local authorities in Dublin about his housing plan. He should have been able to meet a directly elected mayor, who would say 'this is what's needed'."
Rent controls?
Speaking of housing, and the rampant homelessness in the capital and elsewhere, would Fianna Fáil's spokesman on Dublin be in favour of rent controls?
Last year Labour's Alan Kelly proposed linking rent increase to inflation, but was blocked by Finance Minister Michael Noonan, who decided on a two-year freeze instead.
"I'm not sure how they would work," Lahart said.
I've heard that it would involve landlords pulling out the whole rental market.
"Houses are starting to be built, on a small scale, even in my own place in Scholarstown and Knocklyon. There seems to be a bit of a lid on prices in terms of buying, but not in terms of renting, no.
There's such a shortage of supply in renting, so the more houses we can get on the market, the more people will put houses up for rent. It will take years.
"The younger generation is the first that hasn't advanced, in terms of wealth and accommodation, and that's one of the biggest responsibilities we have to face up to."
College Green
The builders are hard at work in Dublin city centre, where Luas Cross City is cutting a swathe through the area between St Stephen's Green, Parnell Street and beyond.
Under plans drawn up by Dublin City Council, College Green, is slated to be turned into a set-piece pedestrian plaza following the completion of Luas Cross City.
Lahart isn't in favour of the plan, which would see some buses and other traffic rerouted, and says we need a 2050 plan to allow some traffic and transport go underground.
"It's a nice idea, but you can't make an omelette without breaking eggs," he says.
I would love to see huge tracts of Dublin city centre pedestrianised, but where are the cars going to go?
If you're going to have grand plazas, and streetside coffee shops, which I'd love to see more of – you need transport alternatives.
Pedestrianisation is great, but my fear is that it would drive people out of the city or stop people coming into the city.
"We need to be thinking long-term to give vehicular traffic alternative routes, possibly under the city, as they have in London and other cities."
The allure of Charlie
Lahart joined Fianna Fáil in 1983, after writing a letter to the late Seamus Brennan. He says he was partly inspired by the late Bobby Kennedy, about whom he read avidly.
Yet why did he want to join a party led by Charles Haughey?
"It spoke to my gut, on all sorts of levels," he says.
It was a very Catholic party, but that probably fitted in with where I was a young man too.
"Charlie Haughey was a heroic kind of figure for a late teenager early 20s. I fell for him, big time, yeah, like lots of us.
I don't think he's credited with keeping a lid on Republican emotions when Thatcher was in power.
The Church
Lahart writes that he is Catholic on the census form, but doesn't practice "as much as I would have done when I was a younger man".
While he feels that much has happened to justify criticism of the Church, he insists that it retains a valuable role in communities, especially in terms of priests' pastoral role.
Lahart says divestment of education must be done respectfully, with 96% of schools in Ireland still run by religious orders.
I think that needs to be done by negotiation and choice.
I think it should be done respectfully, I don't think any religion should be threatened, or feel threatened.
"Parents need a choice, whether they want to send their children to a denominational school, or a non-denominational school, particularly in city areas.
And we're starting to deliver that - But I think the whole Ruairi Quinn thing, that 50% of schools need to divest was never achievable.
"It's more difficult to do in the country, without building new schools everywhere."
The Eighth amendment
As regards repealing the Eighth Amendment to the Constitution, Lahart wants to see what people want to replace it with.
"We're pretty clear we'd like to see a judge-led commission rather than a citizen's assembly," he says.
What I am in favour of maintaining a protection of the unborn in the Constitution, I think that's a noble thing, and so in that sense I'm pretty clear on that.
"But in cases like incest and fatal foetal abnormalities, you don't need to persuade me of the need for change in that."
Featherbeds
As well as Green Party leader Eamon Ryan, Lahart championed the State's recent purchase, from Nama, of 4,900 acres of the Dublin Mountains, in an area known as the Featherbeds.
As a former chair of the Dublin Tourism Working Group, he wants a Dublin Mountain National Park to be created and branded.
The Dublin/Wicklow mountains has the potential to be Dublin's version of the Wild Atlantic Way.

It's mainly signposting, and branding. It all needs to be connected up, from the Glencullen side, to the Rathfarnham side and so on
You can't get a cup of coffee in the Dublin Mountains.
"There's no hostels, there's no bed and breakfasts. There's no craft shop. We need infrastructure, not just for tourists, but for Dubliners."