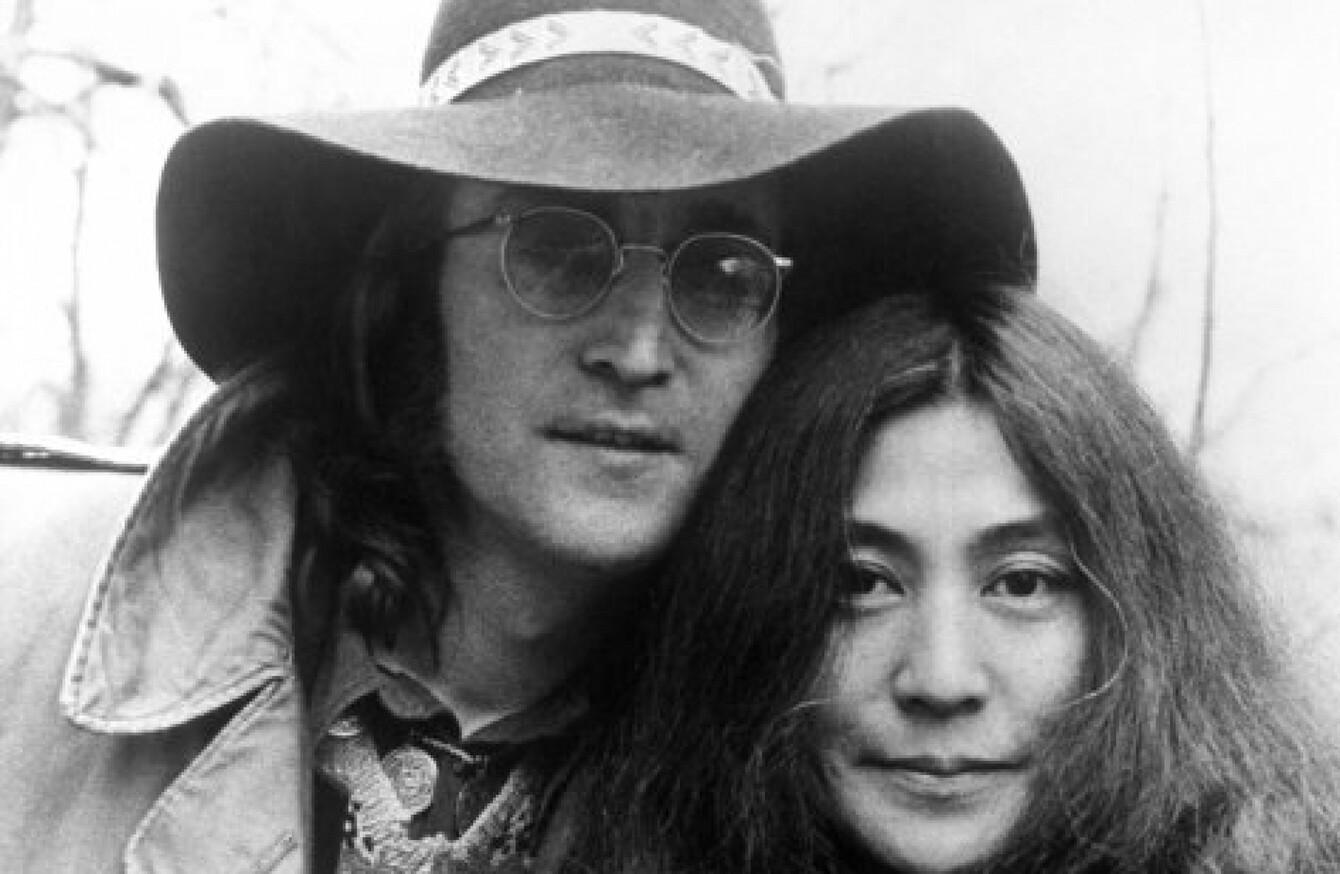 Image: PA ARCHIVE IMAGES
Image: PA ARCHIVE IMAGES
THE EARLIEST KNOWN letter written in the hand of John Lennon is set to fetch a high price when it goes up for auction later this month.
The letter, being put up for bidding as part of a Beatles rock 'n roll memorabilia auction by TracksAuction.com, has a starting bid of £30,000 and is estimated to go for up to £40,000.
Sent by the legendary Beatles member when he was just 11-years-old to his aunt Harriet shortly after Christmas 1951, the short note is written on a greeting card thanking his aunt for presents that she had given him.
The card has a picture of a pheasant on the front, with hand drawn lines on the inside and the entire thing written in blue ballpoint pen. It reads:
Dear Harrie,
Thankyou for the book that you sent to me for Christmas and for the towel with my name on it, And I think it is the best towel I have ever seen.
The book that you sent to me is a very interesting one. I am at the bottom of page 18 at the moment. The story is famous Ships its all about a man called Captain kidd the pirate.
I am on the second chapter, the first chapter is called the Victory and the second chapter is called the Mary Celeste.
Thankyou for the red jumper that you sent to me.
I hope you have a happy new year. Love from
John x
Collection
The letter is from a collection of Lennon's cousin, David Birch, son of Harriet.
Harriet had lived in Woolton, close to where Lennon had lived with his aunt Mimi at the time that the letter was written.
It will go up for auction along with 313 other items of Beatles memorabilia on March 24, by Tracks Auction based in Lancashire in England.
Other items include autographed concert posters and records, original sketches and other merchandise.
Lennon was a founding member of legendary rock group the Beatles, before he went on on to have a highly successful solo career.
He was shot and killed by Mark David Chapman in New York City on 8 December 1980 when he was 40 years old.