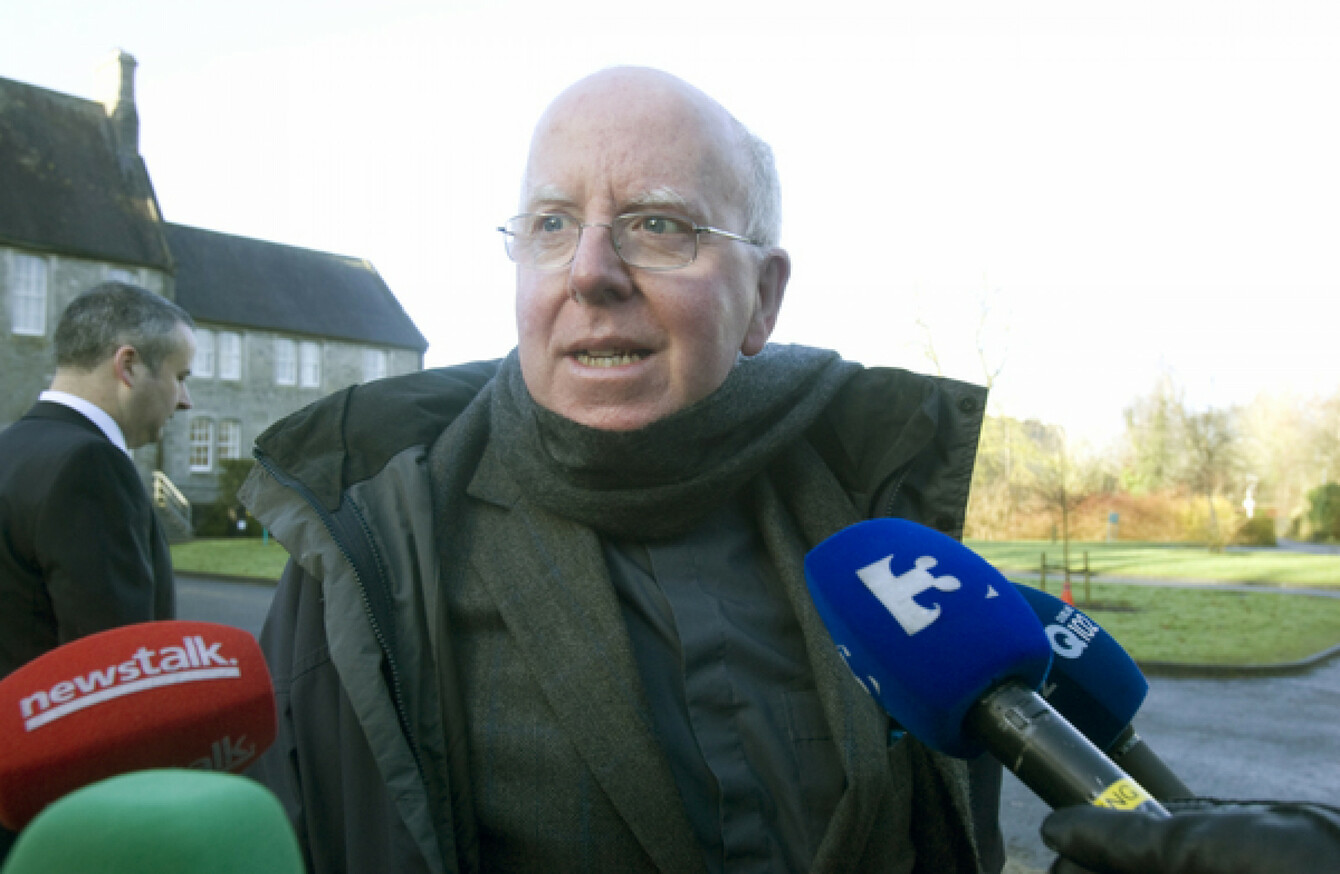 John McAreavey.
Image: Eamonn Farrell/Photocall Ireland
John McAreavey.
Image: Eamonn Farrell/Photocall Ireland
JOHN MCAREAVEY IS to resign as the Catholic Bishop of Dromore.
It comes in the wake of concerns raised by parents of children whose Confirmation he was due to preside over later this year.
It was reported earlier this year by the BBC Spotlight programme that McAreavey had officiated at the funeral mass of a priest accused by 12 people of sexual abuse.
"Following media reports which have disturbed and upset many people in the diocese and further afield, I have decided to resign with immediate effect," the outgoing bishop said in a statement provided by his solicitor to the BBC. 
Fr Malachy Finnegan, who died in 2002, was a teacher at St Colman's College in Newry from 1967 to 1976.
The abuse claims against him were detailed in the BBC Spotlight programme in February.
At the time, Bishop McAreavey told the programme:
"The first allegation against Malachy Finnegan came to light in 1994 some seven years after he left St. Colman's College.
The second allegation came in 1998 and was not related to his tenure at St. Colman's. No further allegations emerged until after his death in January 2002.
He said that he had made an "error" in celebrating Finnegan's funeral.
The school began removing images of the priest from its building last year after the school's Board of Governors was informed that the Diocese had reached a settlement with one of the 12 victims, the BBC reported.
A Spotlight reporter revealed earlier this week that Bishop McAreavey had celebrated a mass alongside Finnegan in 2000.
That prompted further calls for him to resign from his role.
John McAreavey was ordained a priest in 1973 and was ordained Bishop of Dromore in 1999.