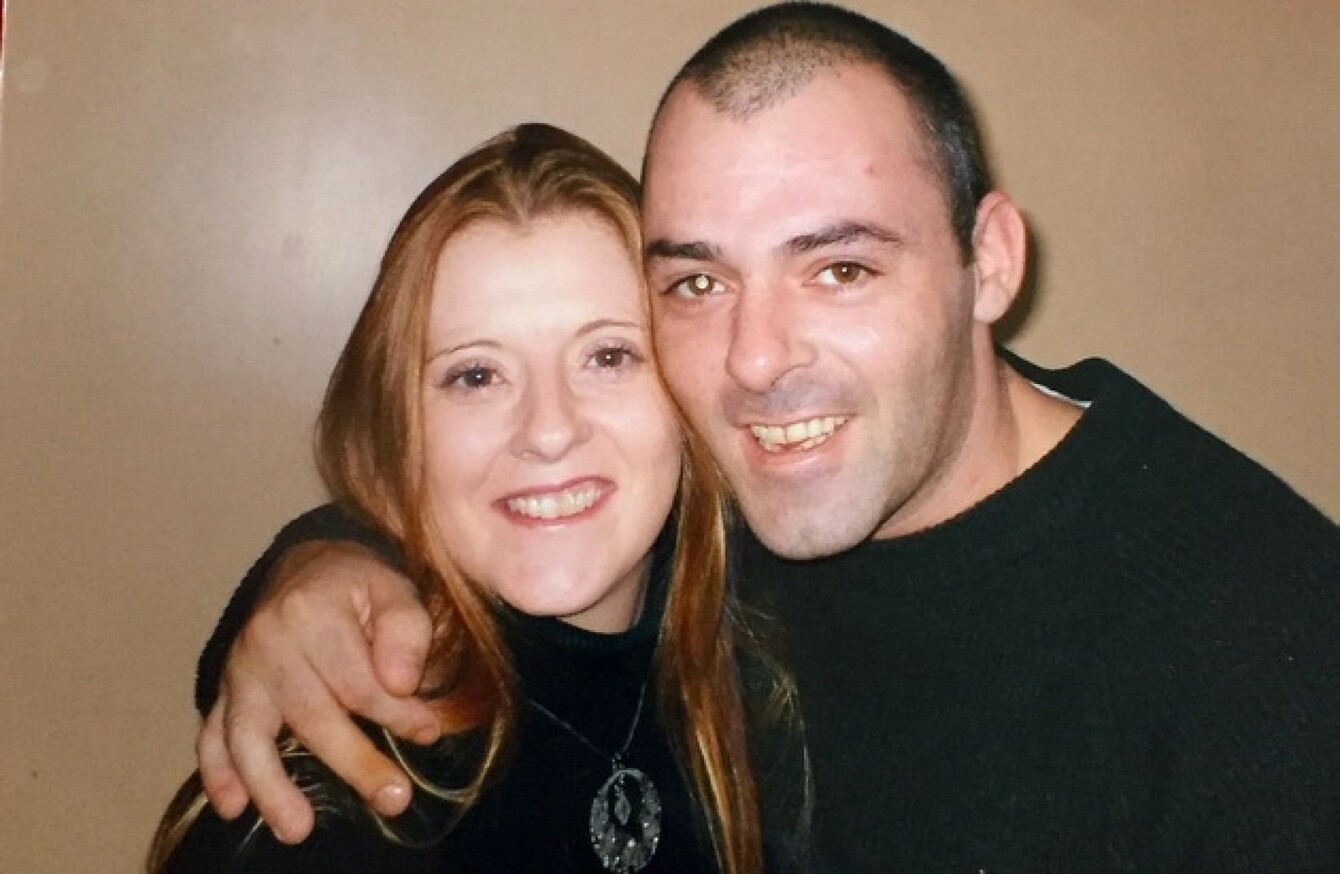 Anne-Marie O'Brien with her brother John
Image: Anne-Marie O'Brien
Anne-Marie O'Brien with her brother John
Image: Anne-Marie O'Brien
TRANSPORT MINISTER SHANE Ross said he would be prepared to look into a case where two men drowned off the coast of Waterford seven years ago if new evidence is produced.
John O'Brien and his friend Patrick Esmonde went fishing in a dinghy off Helvick Head, Co Waterford on the afternoon of Sunday, 23 May 2010.
The two men from Tipperary drowned some time after 5pm that evening. Neither of the men had seafaring experience, and only John could swim.
An inquest into the tragedy in Dungarvan in September 2013 returned an open verdict.
Over the last seven years, the families of the two men have been seeking to meet government officials in order to air their misgivings about the standard of investigation by the Marine Casualty Investigation Board (MCIB).
The MCIB was set up under the Merchant Shipping (Investigation of Marine Casualties) Act in 2000 to investigate marine casualties and publish reports of such investigations.
John's sister, Anne-Marie O'Brien, has tried to meet with a number of ministers since her brother's death, including Paschal Donohoe, Frances Fitzgerald and Leo Varadkar.
In 2015, she told TheJournal.ie it was "incredibly frustrating" that the then-Minister for Transport (now Minister for Finance) Paschal Donohoe would not to meet with the bereaved families.
At the time, Anne-Marie also said that she had been in touch with Justice Minister Frances Fitzgerald, but that her office said there was nothing she could do "because the inquest ruled an accidental verdict". The verdict, however, was an open one, said Anne-Marie.
Anne-Marie told TheJournal.ie in 2015 that she had been looking for a meeting for a long time.
This process began two years ago, and it's so frustrating. Until Mattie McGrath [independent South Tipperary TD] got involved we'd received one reply from (then-Transport Minister, now Taoiseach) Leo Varadkar saying he'd look into it, and then nothing.
We're not happy with the garda investigation, we're not happy with the Marine Casualty Investigation Board 

investigation

, and we want to raise our issues regarding what happened.
My brother drowned and yet there was no garda appeal for information at the time. The MCIB ran their investigation without using the boat's GPS reports. The investigation said the men were swimming and yet they were found fully clothed, and Pat Esmonde couldn't even swim.
A statement from the An Garda Síochana to TheJournal.ie about the case stated:
This matter was fully investigated and a file was sent to the DPP.  There was no prosecution as a result.
Independent TD Mattie McGrath, who is pushing for the case to be re-opened, raised the matter with Ross in the Dáil this week.
The minister recently met with the family concerned.
"I very much understand the passion with which Deputy McGrath introduced this tragedy. He brought the people involved to meet me and my sympathy and that of the House extends to them in this terrible situation," said Ross.
He reminded McGrath to Section 38 of the Merchant Shipping Act, which provides that the minister may, where he considers it necessary after consulting the MCIB, direct that an inquiry be held into a marine casualty.
Under section 40, after consulting the board, the minister can direct that a completed inquiry be reopened if satisfied there is new evidence available, which is likely to materially alter the outcome of an inquiry, he said.
"It is something that is really up to the very unfortunate people involved to produce new evidence. If they produce new evidence which satisfies the Minister, that would put me in a position where I could look at it," said Ross.
"I hope they will be able to invoke section 40," replied McGrath, who said the O'Brien and Esmonde families have suffered huge trauma over seven years now.
"There was no garda appeal for information notwithstanding that the incident happened on a splendid summer's day when there were lots of vessels and people at sea. We need to get closure and explanations on this.
There are too many unanswered questions here when two lives were lost.
#Open journalism No news is bad news Support The Journal

Your contributions will help us continue to deliver the stories that are important to you

Support us now
McGrath highlighted that 138 lives are lost annually in maritime and river incidents in Ireland.
He said the minister "makes a huge play about road safety and bringing down the death toll" which he supports, but said 138 deaths annually is a staggering figure.
"If someone is, unfortunately, killed on the roads, the scene is secured and sealed off, there is a huge public inquiry and public requests are made for information.
"None of that happened in this case. Gardaí do not have the equipment to go out, but they can look for public information and assistance. They refused to do that. I am very unhappy at the way this was handled by Dungarvan Garda station and the MCIB. I thank the Minister for meeting the family and I appeal to him to look at the matter under section 40," said the Tipperary TD.
Ross acknowledged that the family needed closure, stating that if they feel they did not receive adequate explanations, it is even more difficult for them.
"I am not in a position to comment one way or the other on it, particularly if the Deputy is asking me to make a judgment on new evidence in the future. I hope the Deputy will do that. It would be something I could look at under section 40. I am not giving the Deputy any guarantees or anything about it. However, if he can produce what is new evidence, I would be prepared to look at it," answered Ross.
On a general level, the minister said McGrath had made a very good point that 138 water tragedies is an extraordinary number.
"Perhaps he is right that it does not receive the attention it deserves, including from me. That is very fair because one tragedy is too many. It is something which is not highlighted, I suppose, because it is so common."