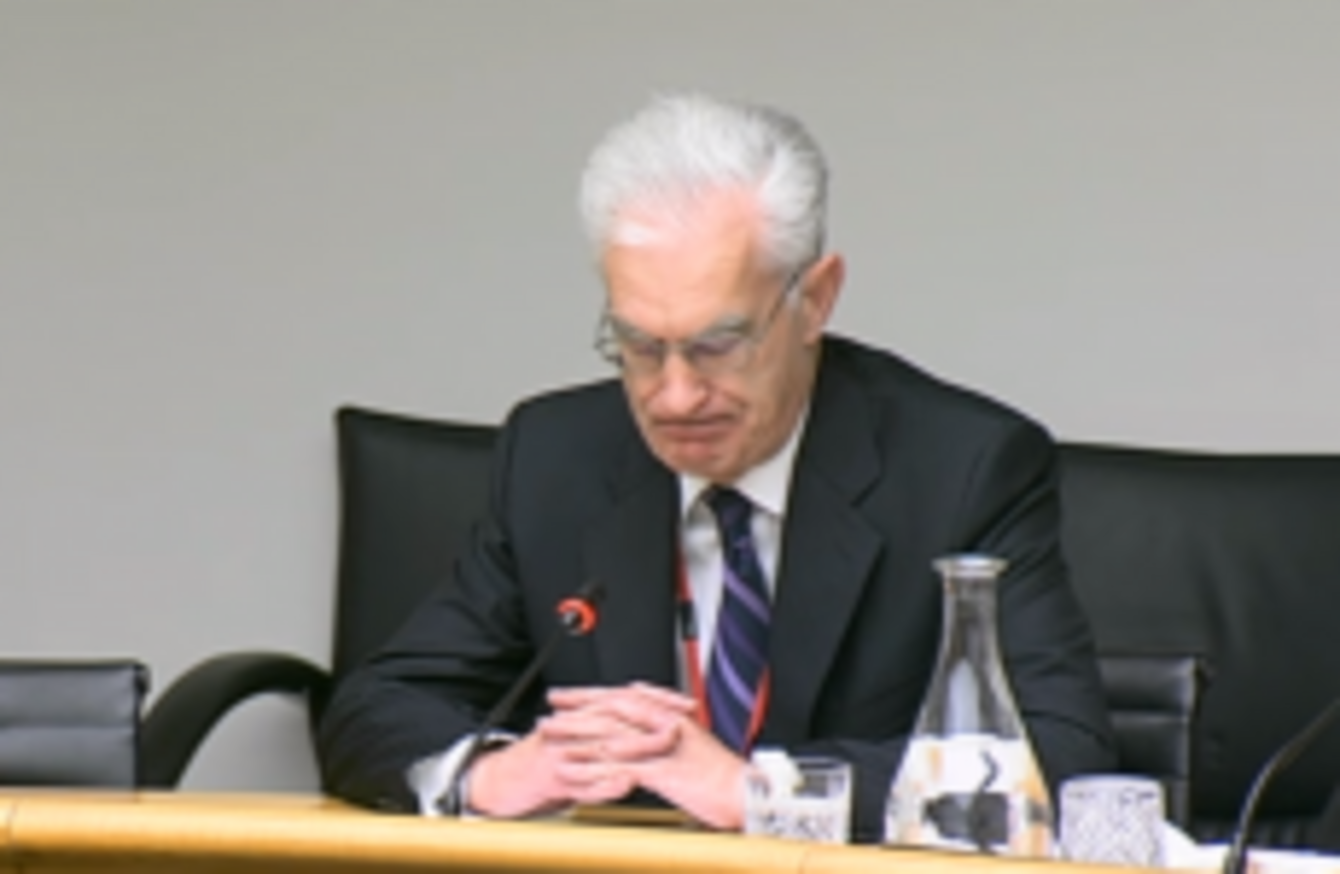 Incoming chairman of Eirgrid John O'Connor pictured at committee yesterday
Image: Screengrab via Oireachtas TV
Incoming chairman of Eirgrid John O'Connor pictured at committee yesterday
Image: Screengrab via Oireachtas TV
MEMBERS OF THE Transport and Communications Committee will be formally asked to reject the proposed appointment of John O'Connor as the chairman of Eirgrid in the wake of his performance before TDs and Senators yesterday.
John O'Connor was widely criticised for his performance in front of the committee yesterday where he admitted that he would not like to live close to an electricity pylon.
TDs and Senators questioned O'Connor's suitability for the role in light of his previous affiliation to An Bord Pleanála, but the experienced civil servant denied any conflict of interest.
None of the committee members indicated their support for his appointment, but a government spokesperson said last night that O'Connor retains the confidence of the Minister for Communications Pat Rabbitte and the government.
However this will be put to the test next week when government TDs and Senators will be asked to vote on a motion to reject O'Connor's appointment.
The motion reads:
"In light of the testimony of Mr. John O'Connor, former Chairman of An Bord Pleanála, at a hearing of the Joint Oireachtas Committee of Transport and Communications it is hereby requested that the Government reject the proposal of Minister Pat Rabbitte to appoint Mr. John O'Connor to be Chairman of Eirgrid."
Tabled by Fianna Fáil, the party's transport spokesperson Timmy Dooley said today: "There seems to be a considerable level of negativity towards his appointment after the deliberations yesterday.
"They [government TDs and Senators] now have an opportunity to express that by supporting the motion."
He said that if the government refuses to accept the motion it will "cast a shadow over their talk of reform" given the clear opposition expressed by coalition backbenchers yesterday.
"There is little point having someone coming before committee and fail as miserably as he did and the government still appoints him. It would be a kick in the face to parliamentary reform," he added.