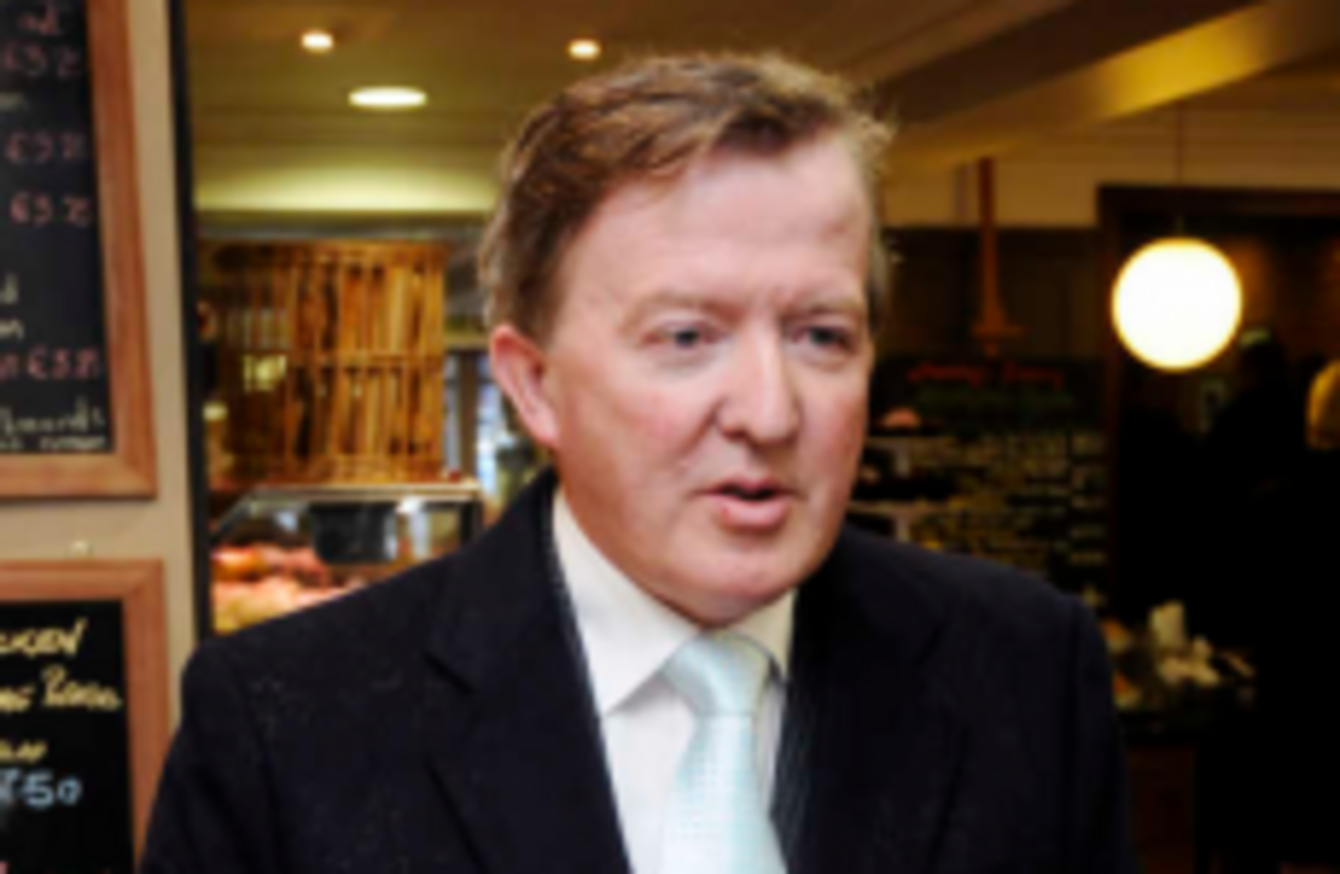 Image: RollingNews.ie
Image: RollingNews.ie
Updated 4pm 
THE ROW OVER the Fine Gael Sligo-Leitrim selection convention rumbled on this morning, with former junior minister John Perry calling on Enda Kenny to add him to the ticket.
Perry lost the selection convention on Friday, despite being a four-time sitting TD.
Fine Gael delegates in the Sligo-Leitrim constituency were directed by party HQ to nominate one candidate from each county, meaning that Perry was essentially up against his current Dáil colleague Tony McLoughlin.
McLoughlin came out on top, alongside former TD Gerry Reynolds, who beat Senator Michael Comiskey to the Leitrim nomination.
Speaking to RTÉ's Morning Ireland this morning, Perry said he, and all TDs, had been given a commitment by the Taoiseach that all sitting TDs could defend their seats.
The Taoiseach was unclear on whether he had done that at the weekend. Speaking before the Fine Gael President's dinner on Saturday, Kenny said:
Constituencies have changed and conventions are run by the party and delegates vote and make their choices in accordance with directions made by the Fine Gael executive council.
Speaking in Madrid today, Kenny told RTÉ that he spoke to Perry for an hour about the issue, but said he was not going into the details of those talks. He said that the party's executive council examines every constituency after selection conventions.
Perry was unequivocal in saying that Kenny had made the commitment to allow all TDs to defend their seats, insisting earlier:
I believe the Taoiseach has no choice [but to add me to the ticket]. He should do so in the name of justice and fairness and decency.
'Fair and square'
Perry said that he was not beaten "fair and square", saying that a number of delegates from his home town of Tubbercurry had been denied the chance to vote.
He said that there was no chance of him running as an independent, saying he "believed in fighting within the party".
When asked if he believed the party could win three seats in the constituency, he pointed to the case of Richard Bruton, who was added to a two-candidate ticket in Dublin Bay North earlier this year.
Speaking to RTÉ's News at One, one of the selected candidates in Sligo-Leitrim, Gerry Reynolds, said he would accept whatever decision is made.
But the former TD noted that there was strong support in the constituency for the other failed candidate, Micheal Comiskey, to be added instead of Perry.
"I am confident that the two candidates selected have an excellent chance of gaining two seats," he added. 
Outburst
Speaking to Ocean FM, Perry hit out at the station, former Health Minister James Reilly and McLoughlin.
#Open journalism No news is bad news Support The Journal

Your contributions will help us continue to deliver the stories that are important to you

Support us now
"Your station was doing its utmost to give an interpretation that I was responsible [for the withdrawal of cancer services in Sligo]."
He hit out at McLoughlin, who is also based in Sligo, for saying that a two-candidate strategy was the right one.
I'm very disappointed with Deputy McLoughlin for a gentleman who I elected on the last occasion to make such a comment.
"I stood out on Ballaghaderreen bridge to ensure his election and it was my surplus that got him elected.
The people know who has the work done and I have the work done.
Perry says that he's "not bitter" but says the Taoiseach "will be adding me to the ticket".
Fine Gael said it will not be commenting on individual cases:
Fine Gael will not be making a comment on additions to any specific ticket. The Fine Gael Executive Council determines candidate strategy in each constituency including additions. The Executive Council is a representative body, elected by the Fine Gael membership and will decides on a case-by-case basis.
- additional reporting from Hugh O'Connell