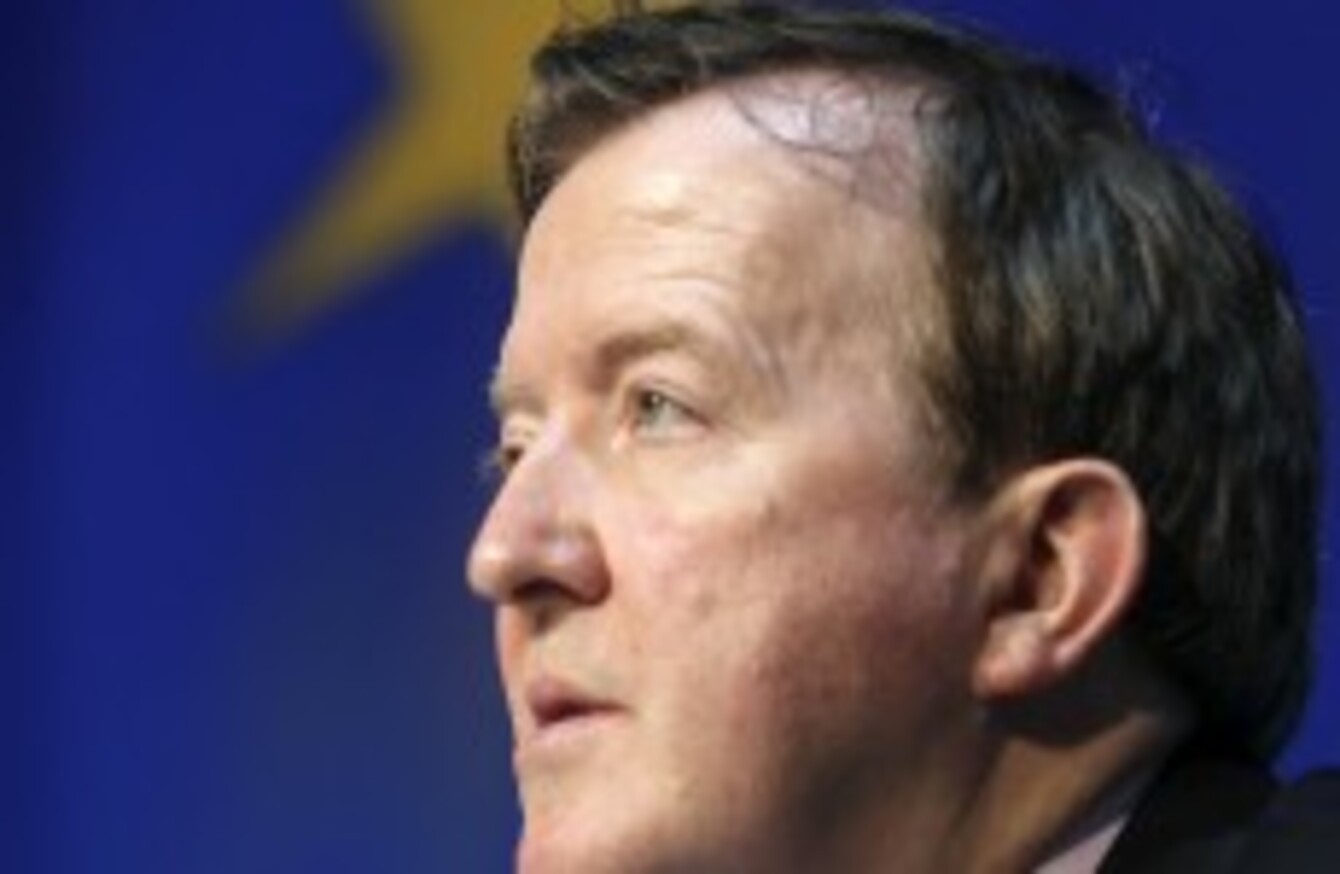 John Perry
Image: Sam Boal/Photocall Ireland
John Perry
Image: Sam Boal/Photocall Ireland
Updated 8.10pm 
FINE GAEL TD John Perry has insisted he can hold his seat if the party adds him to the general election ticket in Sligo-Leitrim.
The former small business minister made an impassioned speech to the Fine Gael parliamentary party meeting in Leinster House this evening as he sought an explanation for the party's failure to add him to the ticket.
"I know John Perry will win a seat," he insisted during a speech where he was said to have referred to himself in the third person on a number of occasions.
Taoiseach Enda Kenny was present for the entire meeting as Perry addressed members of the parliamentary party for around ten minutes.
But Fine Gael sources have said this evening there is no prospect of Perry being added to the ticket despite his pleas.
Convention failure
Perry failed to win the support of Fine Gael members at the Sligo-Leitrim selection convention last month after they were directed to nominate one candidate from each county.
Sitting TD Tony McLoughlin beat Perry in Sligo and former TD Gerry Reynolds edged out senator Michael Comiskey in Leitrim. But Perry had argued that some of his supporters had been excluded from voting due to a "technical hitch".
In a motion tabled this evening, Perry sought explanations from the Oireachtas members on the Fine Gael national executive, and details on what discussions they held with one of the party's senior strategists, Mark Mortell, over the decision not to add him.
Fine Gael TD Martin Heydon, who sits on the national executive, told the meeting he would compile a report on Perry's motion and present it at next week's meeting.
One source at the meeting described Perry's speech as "stirring" and said the long-serving deputy received warm applause at the end of his remarks.
'Commitment'
Speaking on RTÉ's News at One earlier, Perry insisted that the precedent of Fine Gael since the foundation of the state was that any elected TD should be allowed to defend their seat. He insisted:
The commitment was given at the parliamentary party, by the Taoiseach, that every elected TD would be allowed to stand.
Fine Gael sources have claimed the Taoiseach had previously said only that every sitting TD would be allowed to contest their constituency selection conventions.
Perry insisted past controversies about his financial affairs had been "fully settled years ago". He made a settlement with Danske Bank over a €2.4 million debt related to loans connected to a number of properties in his constituency in September 2013.
Earlier, Fine Gael TDs privately said there was lots of support for Perry's position but one said many were not happy with how he had handled the matter since he failed to get selected.
Last month, the embattled Perry insisted that the Taoiseach had "no choice" but to add him to the ticket "in the name of justice and fairness and decency".