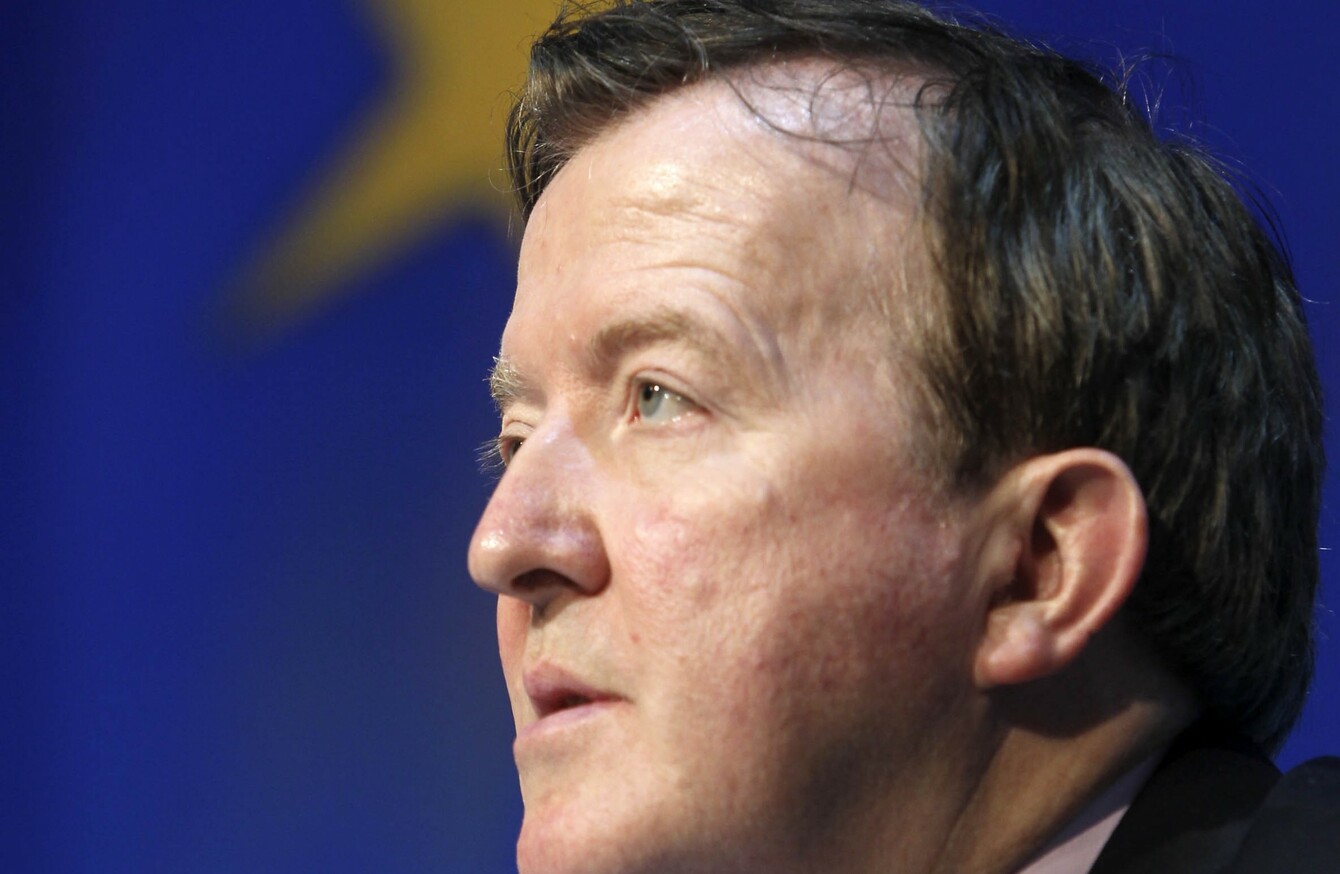 John Perry is a former small business minister
Image: Sam Boal/Photocall Ireland
John Perry is a former small business minister
Image: Sam Boal/Photocall Ireland
THE HEARING OF a challenge by Fine Gael TD John Perry to the party's conduct of a selection convention will go ahead next week, the High Court has confirmed.
In his action Perry seeks orders against the trustees of Fine Gael over the outcome of the 16 October convention at which he was not selected to contest the election for the party in the Sligo-Leitrim constituency.
The party is opposing the application. The matter was briefly mentioned today before Justice Paul Gilligan by lawyers for both Perry and Fine Gael confirmed that various legal documents have been filed and exchanged between the parties.
Justice Gilligan also urged the parties to do everything they can to ensure the hearing runs as efficiently as possible.
In order to ensure an expedited hearing both sides agreed to a pre-trial exchange of a precis, or summary, of evidence that experts will give to the court.
The judge also confirmed the action is listed for December 15th and was informed the hearing is estimated to take between two to three days.
The matter is to be mentioned before the court on Friday in case anything arises.
The judge had previously stated there was an urgency to the matter and fixed a pre-Christmas date for the hearing because the Taoiseach Enda Kenny had indicated the general election will probably be in early spring.
'Serious and substantial' irregularities
In his action Deputy Perry alleges "serious and substantial" irregularities at the convention rendered its outcome "unlawful" and "fundamentally flawed".
Those alleged irregularities included members being recorded as present and voting when they were not present.
They also included members who were present and voted but did not have their votes recorded.
Two members he never previously heard of had their names added for voting, he claims.
Other claims are that two members of one FG branch were recorded as having voted when they had not in fact attended the convention.
Another member, of a different FG branch, who was recorded as having voted had told Mr Perry he was in fact attending a GAA conference at Croke Park and was not present, it is claimed.
Two other members, of another branch, had told him they had voted at the convention but were not recorded as having done so, he claims.
He alleges the party refused to take appropriate action because he had not made a complaint on the night to the returning officer.