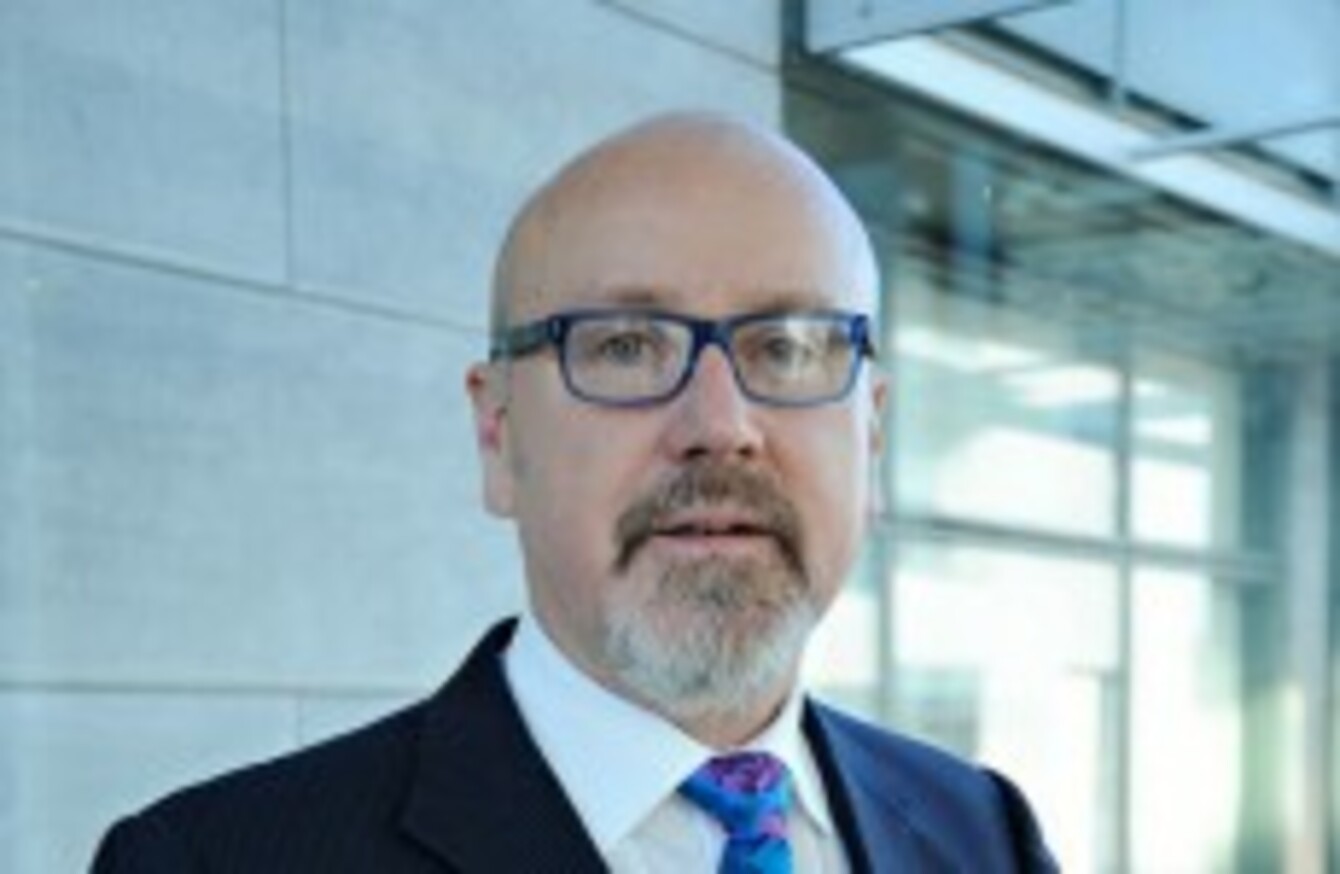 Labour Senator John Whelan
Labour Senator John Whelan
PAT RABBITTE HAS been strongly criticised for treating concerns about the independent review into Eirgird's electricity infrastructure projects with "his usual disdain and arrogance" by the Labour senator John Whelan.
Whelan, a long-running critic of the Communications Minister and controversial Grid Link and Grid West projects, has said that an independent commission established this week to examine placing high voltage electricity cables underground is "not going to lead to any change in policy and is misleading people".
"The process is therefore doomed to failure and will not earn a scintilla of public acceptance as it is a mirage which will merely heighten public expectations but will not yield a single change in Eirgrid or government policy," he said, saying the coalition is "clearly long-fingering the issue" with May's local elections in mind.
The senator, who has previously expressed no confidence in Rabbitte, said the Minister treated his latest representations on the issue with the "same arrogant disdain and contempt that he continues to mete out to anyone who disagrees with his position on anything".
His comments come as Rabbitte plans to meet with the chairman of the newly-established commission, former Supreme Court judge Catherine McGuinness, today.
The commission, which includes economists John FitzGerald and Colm McCarthy, will investigate the possibility of placing electricity power lines underground as opposed to on large pylons across parts of the countryside. These proposals have been met with fierce opposition from community groups in the affected areas in the west, midlands, south east and east of the country.
The commission's establishment was announced by Rabbitte on Tuesday without reference to the well-advanced North South inter-connector but it subsequently emerged that the project will be examined to some extent by the McGuinness panel.
Rabbitte told the Dáil yesterday: "I will ask her to consider what work, if any, the panel might usefully undertake to establish whether or not there has been parity of treatment between the North-South transmission line project, in terms of the work undertaken to date, and the very issues that the expert review panel will examine regarding Grid Link and Grid West into the future."
#Open journalism No news is bad news Support The Journal

Your contributions will help us continue to deliver the stories that are important to you

Support us now
Whelan said the confusion over the issue hasn't helped, telling TheJournal.ie: "Within 24 hours of it being announced we got three different versions of what it is."
He said that the commission's process is "going to copperfasten opposition to this thing" and said concerns have been raised with both the Tánaiste Eamon Gilmore and Rabbitte, but he said the Communications Minister "treated his representations with the usual disdain and arrogance".
"It's going to backfire spectacularly. I hold out very little prospect of any little change of policy or direction as long as Minister Pat Rabbitte is in charge of that Department. He's failed to answer or address issues I have raised," he said.
Whelan repeated his concerns about the development of the State's energy infrastructure, saying there is an over reliance on wind energy. He said countries like the UK and Germany are moving away from investment in wind farms with the UK, along with the US, investing in fracking to reduce reliance on wind energy.
"We're developing and expanding a grid to facilitate a wind energy strategy that there is no longer any market for in Europe," he added.