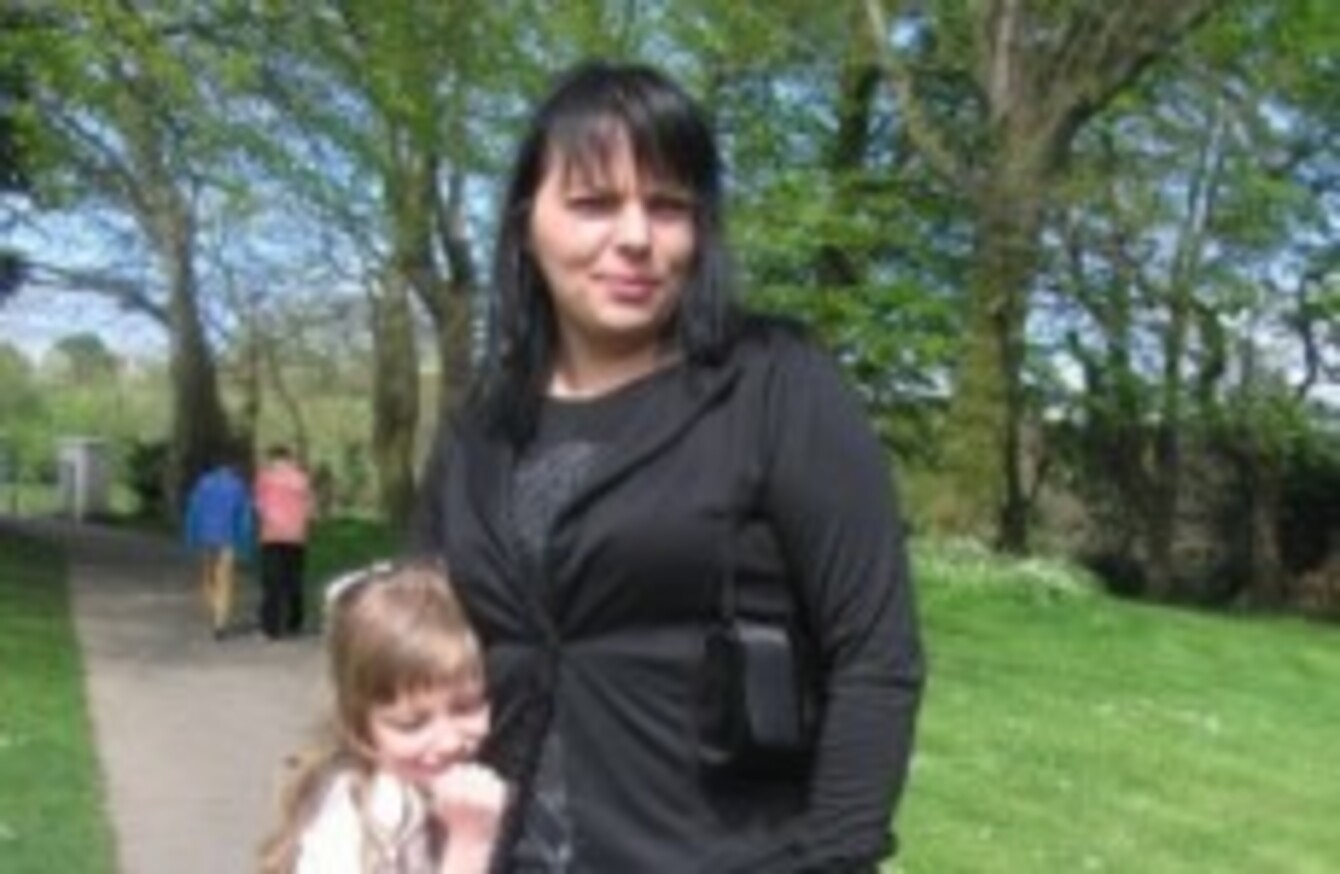 Jolanta Lubiene with her eight-year-old daughter Enrika at her Holy Communion in May.
Image: Facebook
Jolanta Lubiene with her eight-year-old daughter Enrika at her Holy Communion in May.
Image: Facebook
Updated 10.15pm
AROUND 1,000 MOURNERS filled a Co Kerry church yesterday evening for a special mass for a murdered mother and her daughter.
Fr Michael Fleming told TheJournal.ie that the Church of St James in Killorglin was "overflowing" with friends from the Kerry and Lithuanian communities, as well as many of Enrika's school friends dressed in blue uniforms.
A friend of the family read aloud words written by Levita, a 12-year-old niece of 27-year-old Jolanta Lubiene at the mass. She described her aunt as a wonderful friend and mother and explained why she chose her as a sponsor for her Confirmation a few months ago.
Levita, who Fr Fleming said did "not feel up to" speaking at the mass, also spoke about her eight-year-old cousin who she described as her 'best friend'.
"She was a little chatterbox who loved her school and her friends," she said, according to the Irish Examiner. "She was as sweet as sugar and as bright as the sun."
The Church of St James in Killorglin, Co Kerry where the mass was held last night. (Pic: Google Streetview)
The mass was organised by Enrika's school friends, and "they sang just as they did for Enrika's Holy Communion just a few short weeks ago" said Fr Fleming.
Also in attendance at the mass was Jolanta's husband and Enrika's father Marius Lubys who returned from Sweden. Her sister, Kristina and Kristina's husband, Vaidas accompanied him.
Fr Fleming said many of Jolanta's work friends also turned out to pay their respects to the mother-of-one who has been described as a person who was "well known and well liked" in the community.
Repatriate the bodies
A fund has been set up to help pay the €20,000 to repatriate the bodies of Jolanta and Enrika. Thirty-year-old Lubys said he wants his wife and daughter to be buried in their native Lithuania. He hopes he can raise the money as Jolanta's father is very ill with liver cancer and is unable to travel.
Investigation
The mother and daughter died after suffering stab wounds in an attack in their home on Saturday afternoon. Gardaí have launched a manhunt and have been scouring the area near the Kerry home to find a weapon or anything that could lead them to the killer.
Anyone with information on the double murder is asked to contact Killarney garda station 064 6671160, the Garda Confidential line 1800 666 111 or any Garda Station.