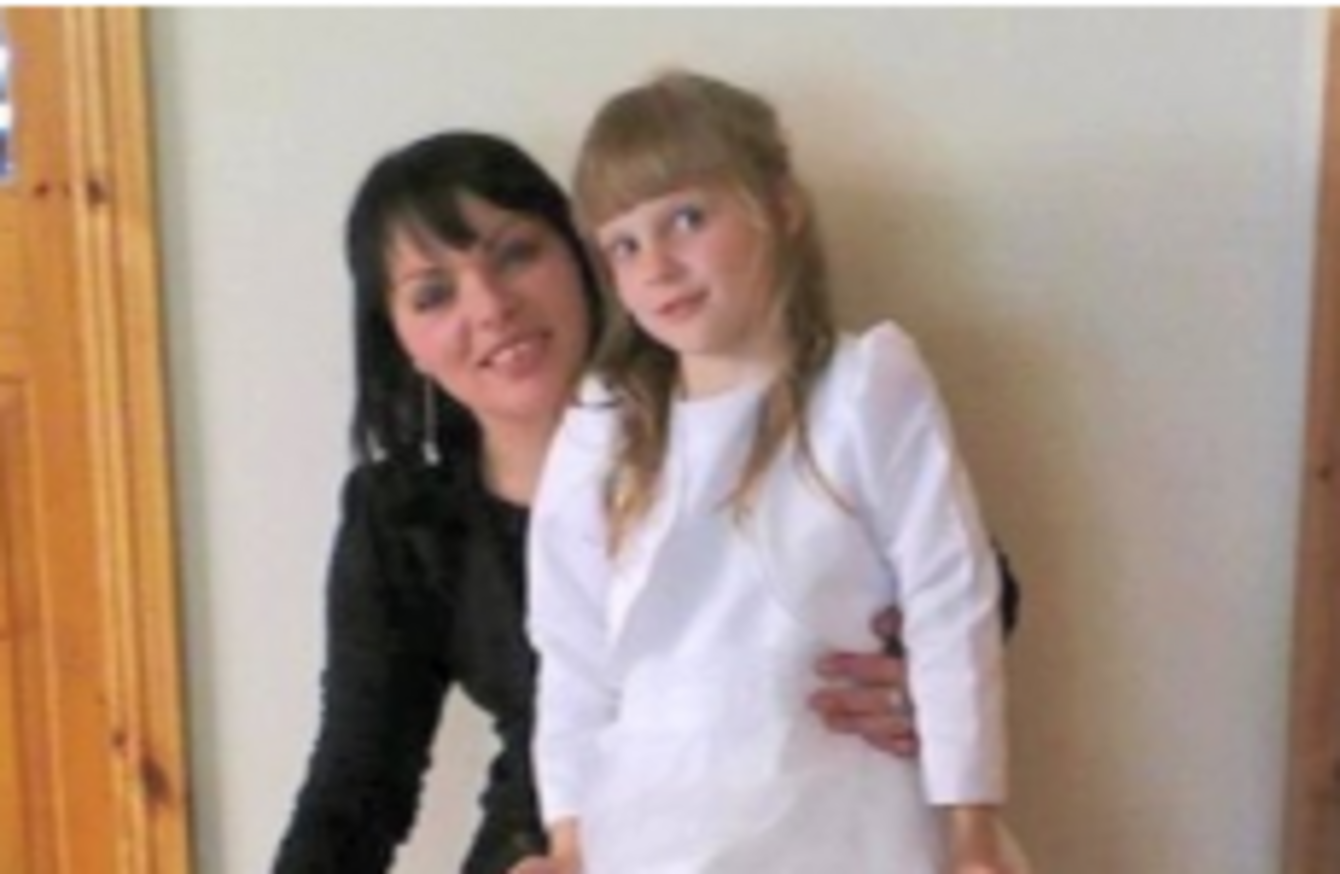 Image: RTÉ screengrab
Image: RTÉ screengrab
THE SISTER OF murdered Jolanta Lubiene has paid tribute to her sister and niece.
Jolanta and her eight-year-old daughter Enrika were stabbed 61 and 11 times respectively last June.
Yesterday, a 28-year-old man began a life sentence for the horrific murder which stunned the Kerry town of Killorglin.
Aurimas Andruska, from Lithuania, was found guilty of the double murder by a jury of seven women and five men yesterday at the Tralee sitting of the Central Criminal Court.
Speaking to RTÉ's Paschal Sheehy, Jolanta's sister Kristina Kuleviceine paid tribute to her sister, saying that the defence portrayal of her personal life was not the sister she knew.
"She was a happy person and a good sister. I met her every day. She was a great friend. She was the best friend.
That's a different person. I understand that they're trying to make people think she was bad, but that's a different person.
She said that Enrika had just made her First Communion and was widely loved.
"She was such a sweet little child. Her teachers said she was an angel. It's so sad because when we think of her on her communion, she's not there any more."
She said that she "knows nothing" about Andruska, but says the family is living with the sadness of the aftermath of the murders.
We don't have any more Christmas, we only have sadness. It's nothing. Jolanta can do nothing, her life was taken.
She paid tribute to the local communities, who rallied around to raise money to send the bodies back to Lithuania.
"The community, the people who helped bring my sister and niece to Lithuania, I can just say thank you. I wanted my dad to see them one last time. That was dad's last wish. That was really important."