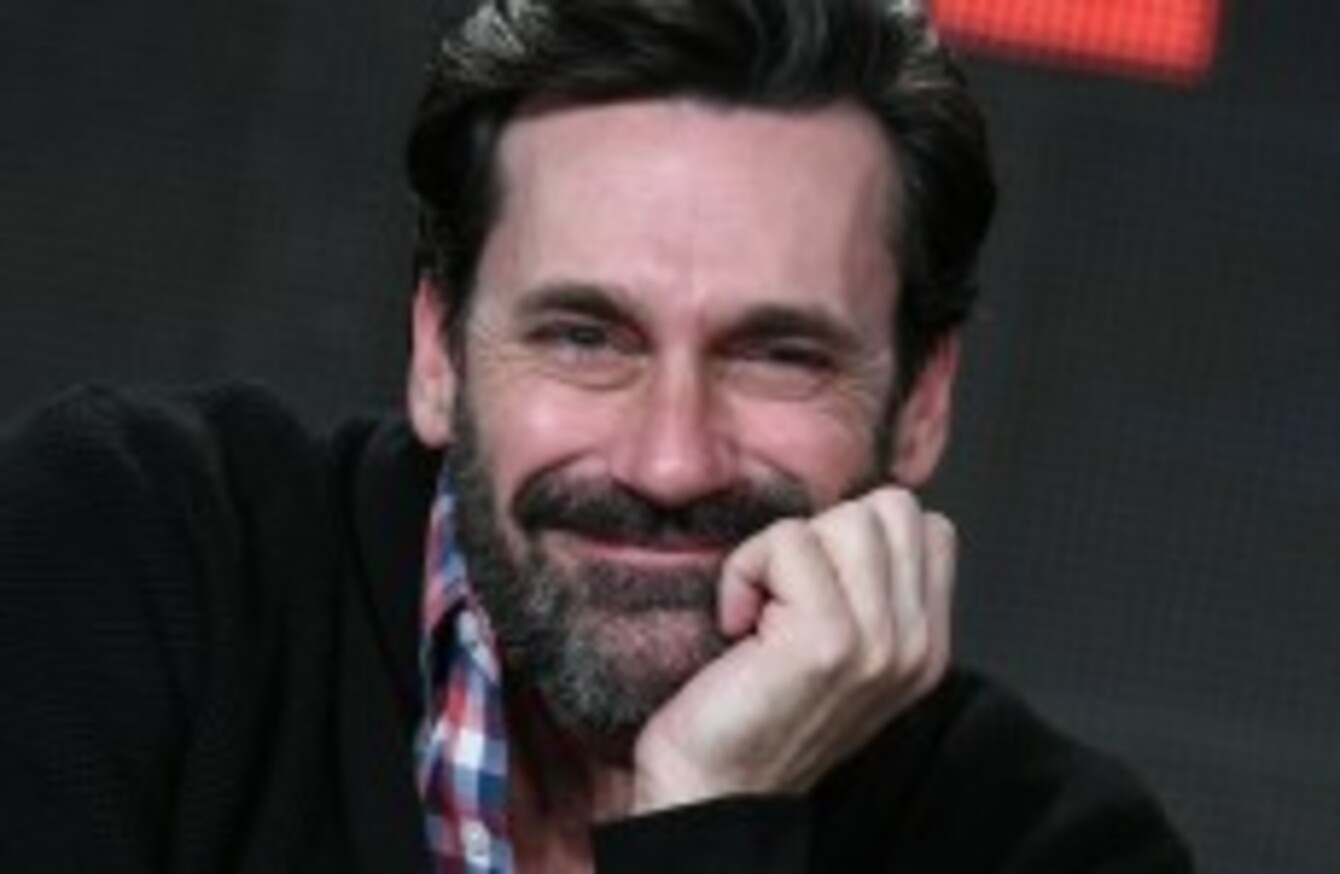 Image: Richard Shotwell/AP/PA
Image: Richard Shotwell/AP/PA
MAD MEN STAR Jon Hamm was accused of taking part in violent fraternity hazing in which one pledge said he was severely beaten and had his trousers set on fire.
In 1991, a lawsuit was filed by the pledge, Mike Allen Sanders, who stated the actor participated "till the very end" in his hazing at the University of Texas.
Court documents obtained by Star magazine claim Hamm and his Sigma Nu frat brothers hit a prospective pledge with a wooden paddle more than 30 times and set his trousers on fire – then made him blow the fire out.
"He rears back and hits me left-handed, and he hit me right over my right kidney, I mean square over it," Sanders said in the lawsuit. "Good solid hit and that, that stood me right up."
The documents also state Hamm hooked the claw of a hammer under the young man's genitals and led him around the room. Sanders needed medical care after the hazing and dropped out of the university.
After a complaint by the pledge's mother at the time, Hamm was charged with hazing but he reached a plea deal in 1995. Salon reports he received 'deferred adjudication' which under Texas law means he had to complete probation but was never convicted.
The actor has not made any public comments about the revelation.