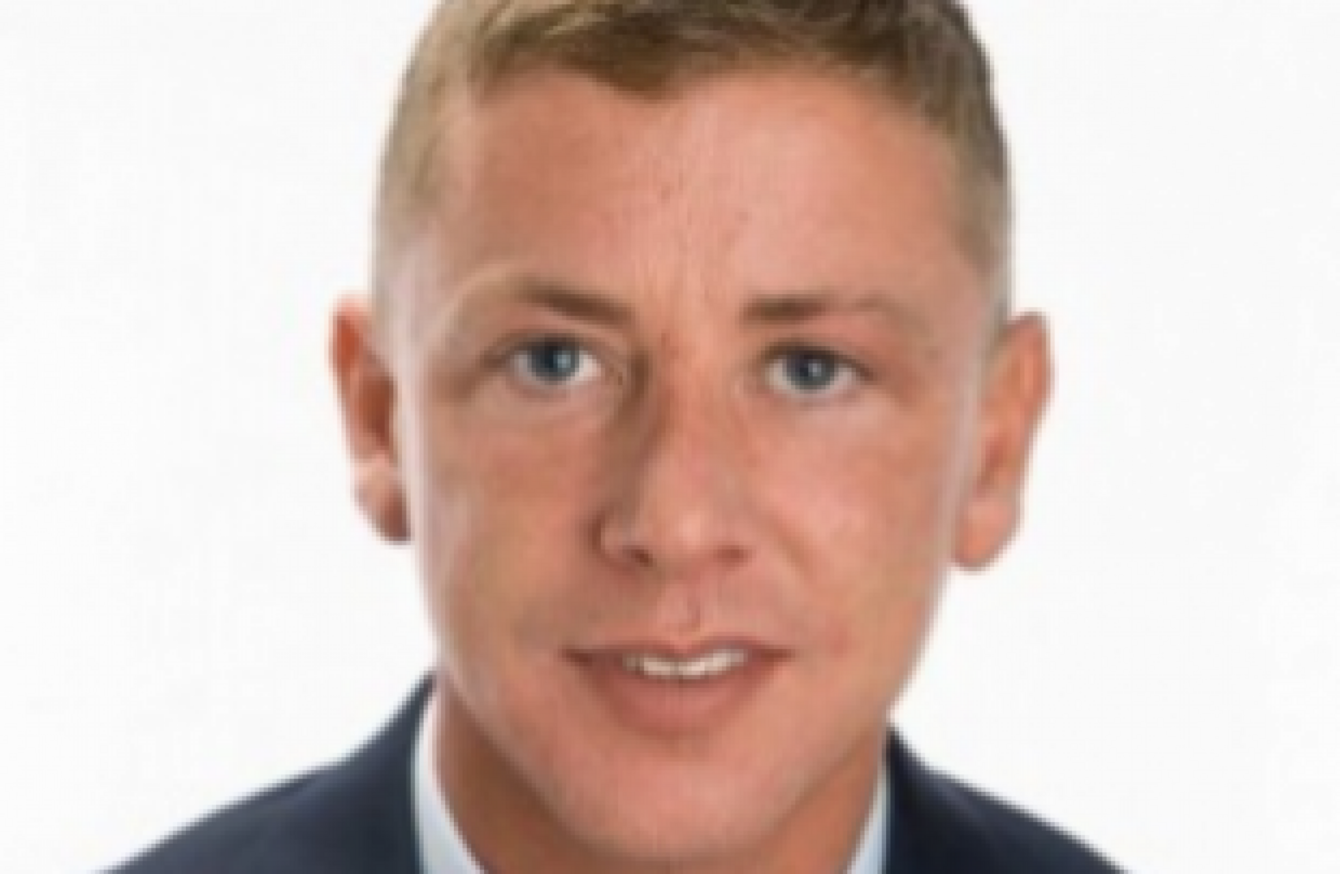 Jonathan Dowdall
Jonathan Dowdall
Updated 2.40pm
A FORMER SINN Féin Councillor, along with his father, jailed for torturing a man they suspected of trying to defraud them, have had their jail terms cut on appeal.
Jonathan Dowdall (39), with an address on the Navan Road, Dublin 7 and his father Patrick Dowdall (61), of the same address, had both pleaded guilty at the non-jury Special Criminal Court to falsely imprisoning Alexander Hurley and threatening to kill him at Jonathan's family home on 15 January 2015.
Footage recorded on a mobile phone was shown to the court of Jonathan Dowdall wearing a balaclava and holding a tea-towel to the man's face before pouring water over his head, in what is commonly known as waterboarding.
Patrick Dowdall was heard threatening to pull off Hurley's fingers one-by-one with a pliers.
Jonathan Dowdall was sentenced to 12 years imprisonment and Patrick Dowdall eight years imprisonment by the three-judge court on 1 June 2017.
'Newton Hearing'
The Dowdalls successfully appealed their sentences today with the Court of Appeal holding that the Special Criminal Court's criticisms of the decision to challenge certain aspects of the injured party's account, in what is known as a 'Newton Hearing', were "not justified".
Further errors were identified in the Special Criminal Court's characterisation of the timing of the Dowdalls' guilty pleas and the discounts afforded for mitigating circumstances.
Jonathan Dowdall was resentenced to 10 years' imprisonment with the final 25 months suspended and Patrick Dowdall to seven with the final three years suspended.
Giving judgment in the three-judge Court of Appeal, Mr Justice Alan Mahon said gardaí had attended Jonathan Dowdall's home on foot of a search warrant for an unrelated matter, where a USB stick was discovered, analysed and found to contain a video of a person, Alexander Hurley, being detained and assaulted.
Hurley had come into contact with the Dowdalls when he responded to an online ad for Jonathan's motorbike. He attended Jonathan's home on 12 January 2015, where he examined the bike and tried on some motorcycle clothing. This was video recorded.
Three days later, Jonathan Dowdall invited Hurley to dinner in his home and picked him up outside the Rotunda Hospital.
On arrival, Hurley was forced into a garage attached to the house and tied to a chair with cable ties by Patrick Dowdall.
He was then questioned at length in relation to alleged acts of dishonesty carried out by him.
The Dowdalls were "convinced" Hurley was attempting to obtain Jonathan Dowdall's bank details with a view to accessing the account and defrauding him and that he was not genuinely interested in a motor bike.
A ten minute video clip of what occurred, "taken by a young woman also present", was shown to both the SCC and the Court of Appeal.
"Truly appalling and shocking"
What took place in the garage over a two hour period was "truly appalling and shocking". Hurley was subjected to "what can only be described as a brutal assault punctuated with menacing threats of being maimed or killed in an effort, apparently, to persuade him to admit to a plan to defraud" Jonathan Dowdall, Mr Justice Mahon said.
The video showed Hurley's head being shaved and repeated instances of a tea towel being placed over his face and water being poured into the towel, a practice commonly referred to as waterboarding.
He was told he would be chopped up and taken to Northern Ireland, that he would be buried in the mountains, his head burnt at the stake and that a pliers would be used to remove knuckles from his hands.
A pliers was produced and moved close to his hands in support of that threat.
The Dowdalls told Hurley that they were members of the IRA and that Jonathan Dowdall was a close friend of two prominent Sinn Fein politicians.
He also heard the Dowdalls and a third person discussing aloud what they were considering doing to him including feeding him to dogs, chopping him up and placing him in cellophane bags and storing him in the boot of a BMW.
Following his release, Hurley was threatened that he and his family, including his parents, would be dead within 48 hours if gardaí were alerted. His distress and terror throughout the experience was "clearly evident from the short video clip seen by this court," Mr Justice Mahon said.
'Newton Hearing'
Jonathan Dowdall was a married father-of-four with no relevant previous convictions. He was formerly an elected Sinn Fein councillor and had built up a successful electrical contracting business.
Patrick Dowdall had no previous convictions and a good employment history. He has significant health issues and is on a range of medication.
After the sentence hearing in the Special Criminal Court, Jonathan Dowdall's barrister, Michael O'Higgins SC, asked the court to hear additional evidence that might impact sentencing. The Dowdalls were, in effect, challenging aspects of information provided by Hurley to the gardaí.
The SCC said it did not believe a 'Newton Hearing' was justified and that it's purpose was to "establish facts of marginal materiality". Mr Justice Mahon said the SCC essentially dismissed as almost irrelevant or of minimal consequence the fact that the hearing established some untruths or inaccuracies.
The 'Newton Hearing' established that the false imprisonment lasted two hours and not three, as had been suggested by Hurley, and that the Dowdalls had never mentioned the UDA.
Mr Justice Mahon, who sat with Mr Justice John Edwards and Mr Justice John Hedigan, said a sentencing court ought not to penalise an offender simply because they seek a Newton Hearing unless it is established that there was no justification for doing so or where the offender entirely fails to establish any disputed or uncertain matters in his favour.
The cross examination of Hurley in the Newton Hearing was "relatively mild" and might be described as "business-like". It did not seek to undermine Mr Hurley's basic complainants.
It did not result in all issues being determined in the Dowdalls' favour but a number of matters relevant to sentencing were determined in their favour, Mr Justice Mahon said.
Furthermore, the sentencing court observed that the Dowdalls had pleaded guilty at a "very late stage".
In fact, guilty pleas were entered almost two months before the scheduled trial date. While they could have been earlier, Mr Justice Mahon said, there had been additional charges laid against the Dowdalls which were then dropped.
He said the term "very late stage" usually describes a situation where a plea of guilty is entered one or two days before a scheduled trial, or on the morning of the trial.
He said the court considered three factors that merited a significant discount from the headline sentences of 14 and 11 years. These were the pleas of guilty, expressions of remorse, which the court accepted were genuine, and the lack of previous convictions (save for one road traffic matter in respect of Jonathan Dowdall).
He said the lack of previous convictions for men aged approximately 40 and 60 was significant in the circumstances of this case and suggested that the offending here was "very much out of character" for both men.
Patrick Dowdall had significant health issues and was "dependent on a concoction of drugs to maintain life" the fact he was living daily with the possibility of "premature death" was an added stress which rendered life in prison all the more difficult for him.
The Dowdalls were required to enter into good behaviour bonds for the suspended period and they both undertook to be so bound.