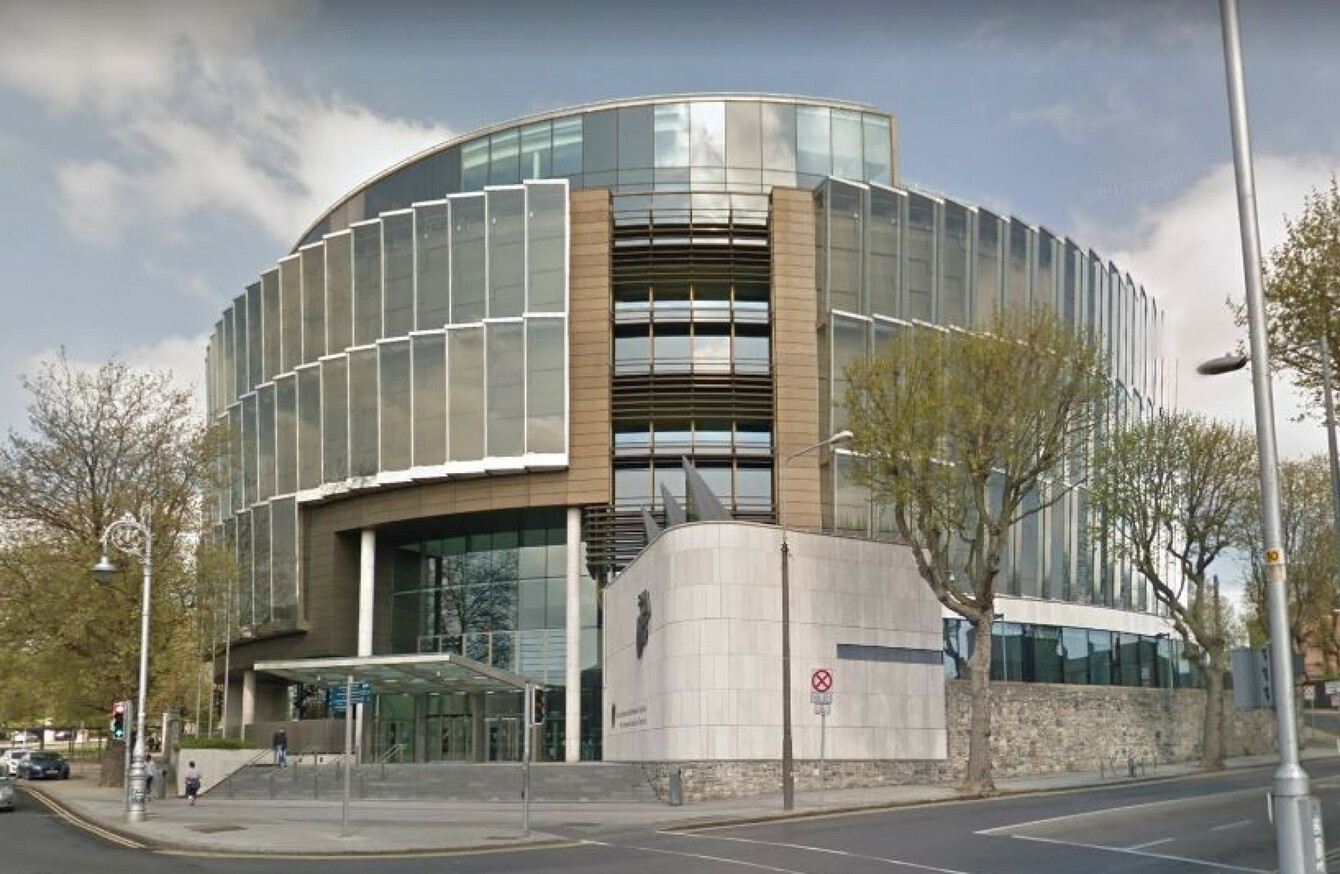 Image: Google Maps
Image: Google Maps
MURDER ACCUSED JONATHAN Keogh had a pair of earplugs seized from him by gardaí for the purpose of attaining DNA evidence after he was extradited from the UK, a trial has been told.
Lawyers for Keogh (32), who is one of three Dubliners accused of murdering Gareth Hutch (36), have argued the earplugs are inadmissible as evidence because their seizure was unlawful.
Giving evidence today, Detective Sergeant Enda O'Sullivan told prosecuting counsel Paul Burns SC that he sought an arrest warrant for Keogh on 23 February 2017 at Dublin District Court for the murder of Hutch.
Detective Sergeant O'Sullivan said he travelled on a military aircraft plane to RAF Northolt in west London on 23 August 2017 in order to extradite Keogh back to Ireland.
DNA evidence 
The witness said an army officer on board the aircraft was offering ear protection to all present. He said people had a choice whether they wanted to use the earplugs or not. O'Sullivan initially declined the earplugs but he changed his mind when the plane started due to the noise of the engine.
O'Sullivan said he thought on the outbound flight that it would be a good source of DNA if Keogh used a pair of earplugs and discarded them.
He was aware gardaí did not have DNA from Keogh and saw this as an opportunity to see if a sample could be taken from him, the court heard.
When the plane arrived at the Royal Air Force station, Keogh was wearing handcuffs, placed on a seat and chose to use the ear protection, the court heard.
O'Sullivan said he explained to Keogh that he would be formally arrested on foot of a European Arrest Warrant when he got off the aircraft at Casement Aerodrome, Baldonnell and be brought to Clondalkin Garda Station.
The witness said he had asked a garda on the flight to seize earplugs from Keogh if he used and discarded them.
The court heard Keogh later took off his earplugs and discarded them on the seat. The earplugs were then handed by the garda to O'Sullivan and he placed them in an evidence bag.
Arrest
Keogh was arrested when he got off the plane and brought to Clondalkin Garda Station where he was charged on suspicion of Gareth Hutch's murder, O'Sullivan said.
Defence lawyer Michael Hourigan BL, for Keogh, argued today that the earplugs were "necessary" on health and safety grounds and gardaí had breached Keogh's constitutional rights by seizing them. He also argued that the seizure was a breach of his client's bodily integrity and right to privacy.
However, prosecuting counsel Burns said the earplugs were not necessary, but optional. Burns said the earplugs were not essential to life, and while it may have been "advisable" to use them, it was not "necessary".
The three-judge court said they would rule on the admissibility of the earplugs on Monday.
Shooting
The court heard yesterday that a booking was made through Stena Line Ferries in the name of Jonathan Keogh at 12.37pm on 25 May 2016. The one-way ticket was paid by credit card and it was for the Belfast to Cairnryan, Scotland, sailing at 3.30pm, on 25 May 2016.
The former partner of Keogh, Denise King, has given evidence that they both went to the ferry port in Belfast on 25 May 2016, the day after Hutch was fatally shot. Keogh, she said, got the ferry to Scotland and he seemed sad when he was leaving.
Hutch (36), nephew of Gerry "the monk" Hutch was shot dead as he was getting into his car outside Avondale House flats on North Cumberland Street in Dublin on the morning of 24 May 2016. He died as a result of four gunshot injuries.
Regina Keogh (41) with an address at Avondale House, Cumberland Street North, Dublin 1, Thomas Fox (31) with an address at Rutland Court, Dublin 1, and Jonathan Keogh of Gloucester Place, Dublin 1, have pleaded not guilty to murdering Hutch.
Fox has also denied unlawfully possessing a Makarov 9 mm handgun on 23 May 2016 at the same place.
At the opening of the trial, the prosecution told the court that the killing of Hutch was not a spontaneous or spur of the moment act but a "brutal and callous murder".
"It was premeditated and a significant amount of planning had gone into it," counsel said.
The prosecution say the three co-accused each had their own part to play in bringing about the death of Hutch.
The prosecution contend that Keogh threatened to kill Hutch the evening before the shooting, that Fox and Keogh were instrumental in planning the murder, and Keogh and another man, Mr AB, were the shooters.
The trial continues this afternoon before Justice Tony Hunt, presiding, sitting with Judge Patricia Ryan and Judge Michael Walsh.
Comments are closed as legal proceedings are ongoing.