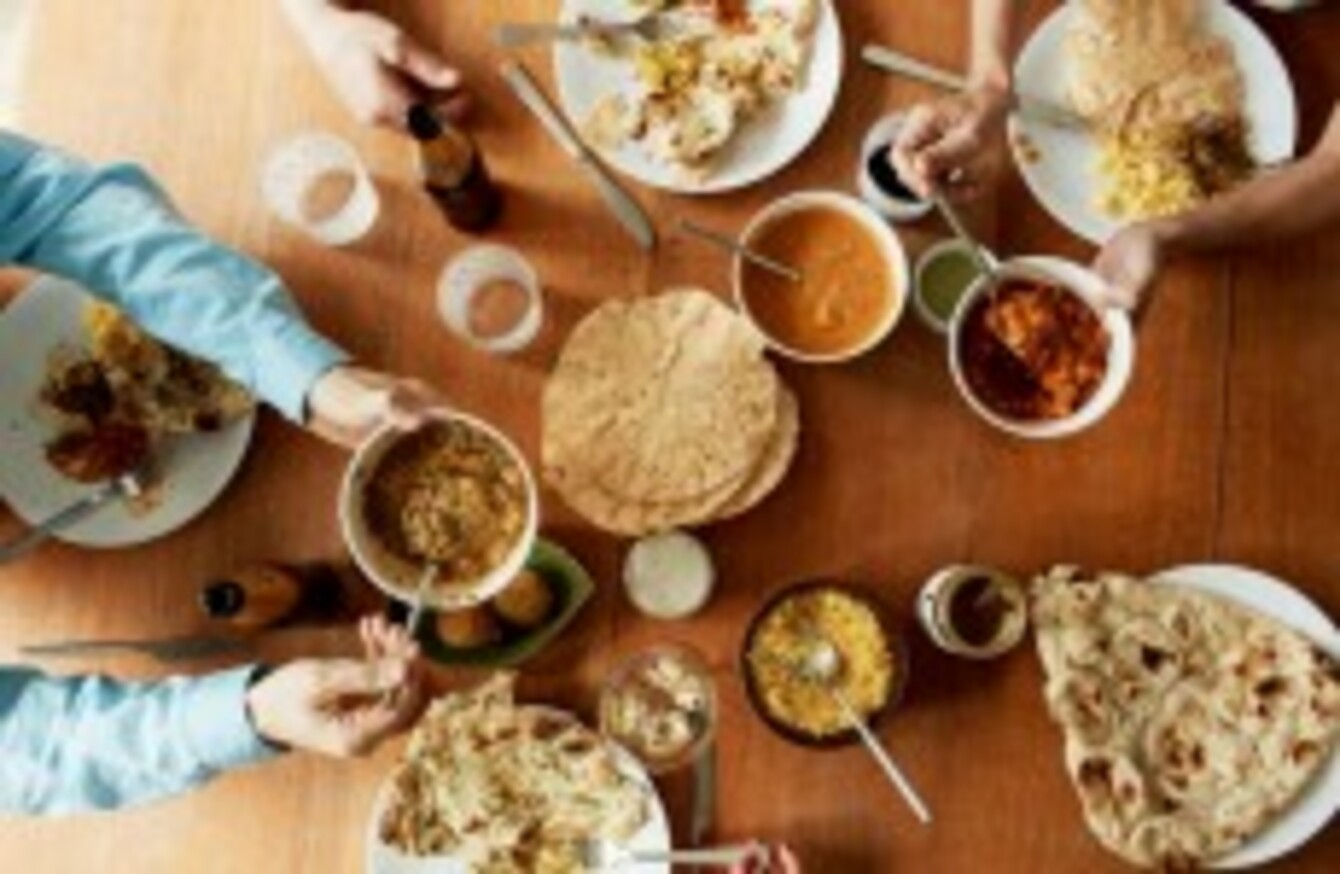 Bombay Pantry
Bombay Pantry
THIS MONTH, TheJournal.ie turns five years old – and we want to give something back to our readers.
Every single day for the month of October we're giving away a different prize. It's our way of saying a very big thanks to all of you for reading us (can you believe it's been five years? Cos we can't).
From small beginnings back in October 2010, TheJournal.ie has grown to be one of the biggest news websites in the country.
So what about today's prize? Well, it's a good one.
The winner will get dinner for 12 people delivered to their home from Bombay Pantry.
Bombay Pantry began life as a small shop in Dublin sixteen years ago. Since then, it's grown to become one of the best-known Indian takeaways in the capital, with seven shops across Dublin.
Using the freshest ingredients, highly experienced native chefs and state of the art kitchens, Bombay Pantry promises 100% natural fresh food cooked to order.
To win all you have to do is email competitions@thejournal.ie by 11.59pm tonight with BOMBAY PANTRY in the subject line. Include your name and contact number so we can give you a call if you win.
The winner will be chosen at random from all the entries and will be notified either by email or by phone.
Good luck everyone!
You can see a list of all the winners so far here.
And stay tuned – we're going to have prizes up for grabs every single day this month. We're good like that.
The small print: We won't use your email address or phone number to contact you unless you win. The winner must live within delivery distance of one Bombay Pantry store. The names of all competition winners will be published on TheJournal.ie. Think of us when you're enjoying your food.