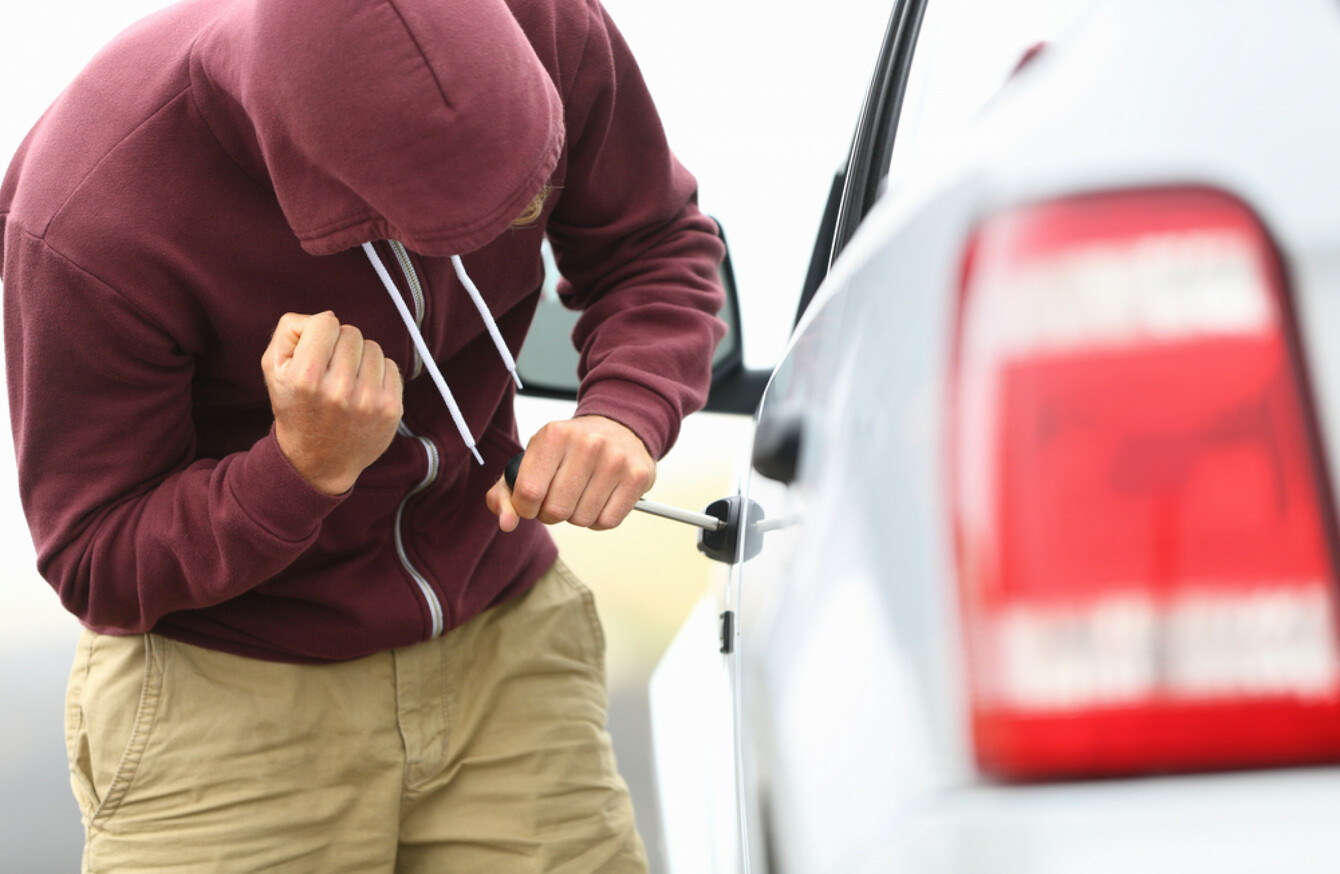 Image: Shutterstock/Maridav
Image: Shutterstock/Maridav
A COMMUNITY IN Dublin has been terrorised by anti-social behaviour and joyriding in recent weeks, according to a local TD.
Speaking in the Dáil yesterday, Tommy Broughan said he has received "shocking reports" from his constituents since the middle of the summer about what he described as "outrageous anti-social and criminal behaviour, involving joyriding and related mayhem, being inflicted on residents".
"I was informed that up to five and six vehicles were dangerously driven around a part of one estate in Dublin Bay North and then set on fire in nightly episodes often lasting up to 6am," he told Minister Charlie Flangan.
"Community leaders complained of cars being burned directly outside family homes and then being used as blockades of those homes as the lives of local children and families were put in jeopardy on a daily and nightly basis.
"This hugely distressing mayhem was captured on photos and videos sent to me by constituents. I immediately reported the re-emergence of this appalling behaviour to senior garda officers and to the deputy city manager for housing and estate management."
'Slow response'
Broughan said the initial response by gardaí and the council was "very slow" and many residents felt let down.
A policing plan was eventually put into action which resulted in a reduction in this crime by early autumn.
"Even in recent weeks, I have received ongoing reports of cars being driven recklessly and burned out in broad daylight. On one recent Saturday afternoon, for example, a car was being joyridden disgracefully from 3pm while residents allege repeated and multiple calls to An Garda Síochána did not elicit a response until approximately 9pm that night," he told Flanagan.
I have visited the worst affected district many times and can verify that some streets and green amenity spaces have been left in a disgusting state with debris and blackened damage still clearly visible even after the removal of burned out cars.
In response, the justice minister said he concerned Broughan's concerns and noted the results of this kind of behaviour can be tragic.
"The participants in dangerous anti-social activities can be injured, sometimes seriously and sometimes fatally. They may also inflict injuries on law-abiding citizens in communities," he said.
Innocent passers-by, including other road users and pedestrians, can, unfortunately, meet a similar fate. Families, friends, neighbours and, indeed, communities are left to pick up the pieces."
Public order patrols
He said he is informed that gardaí conduct operations on an ongoing basis to target antisocial behaviour by young drivers.
To combat this behaviour, intelligence is gathered locally and areas are targeted as appropriate. The Garda also works closely with local authorities to reduce such incidents and the opportunities for joy-riding, anti-social behaviour and wider instances of public disorder. As a result of the dangerous and anti-social driving behaviour experienced in a number of areas in the Deputy's constituency, the Garda has introduced a robust policy of public order patrols at weekends.
This has been particularly evident in recent weeks with a view to ensuring that there is a visible Garda presence in the communities concerned, that gardaí attending calls are safe, that offenders are identified and targeted and that anti-social behaviour is prevented.
Flanagan said there had been a clear improvement in recent weeks in the communities concerned.