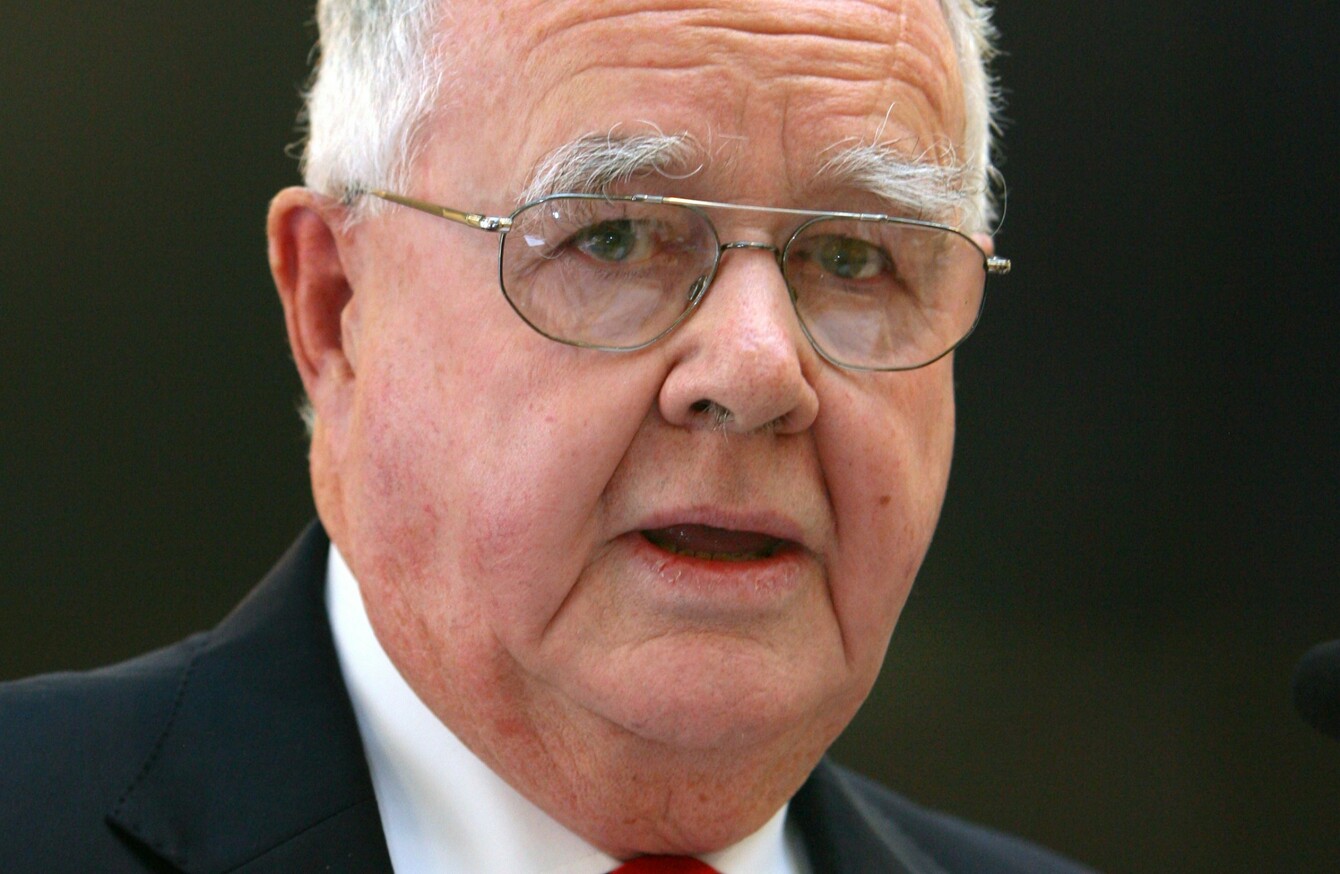 Judge Michael Reilly pictured in 2015
Image: Mark Stedman
Judge Michael Reilly pictured in 2015
Image: Mark Stedman
THE TÁNAISTE AND Minister for Justice and Equality Frances Fitzgerald has expressed her sympathies to the family of Judge Michael Reilly, the Inspector of Prisons, who died earlier today.
Judge Reilly had served as the Inspector of Prisons since January 2008.
Fitzgerald said Reilly "served the State with great commitment as Inspector of Prisons, a role he agreed to take on after a distinguished career on the bench as a judge in both the District and Special Criminal Court".
"He was robust and fair-minded in the way he carried out his work as Inspector of Prisons; he was not afraid to criticise where this was merited, but he retained the respect of everyone involved in penal policy throughout his tenure as Inspector.
Judge Reilly was determined that his work would make a difference, and it did.
"I worked very closely with Judge Reilly and I found him to be a very warm, genuine, caring person with a deep interest and commitment to the work he was carrying out so diligently and so carefully.
"On my own behalf and that of the government, I want to offer my deepest condolences to his family at this very difficult time for them."