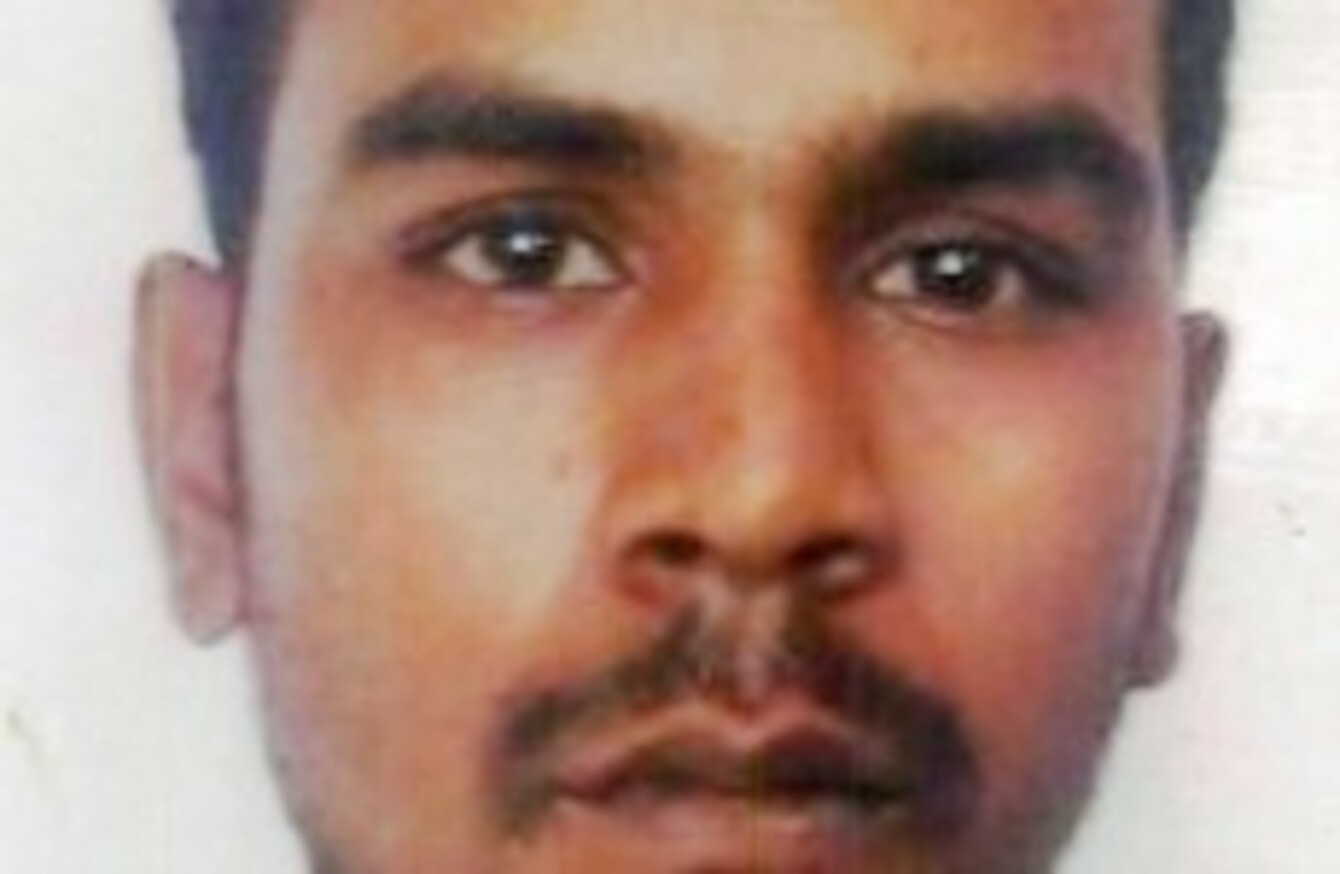 Convicted rapist Mukesh Singh
Image: AP Photo
Convicted rapist Mukesh Singh
Image: AP Photo
INDIA'S SUPREME COURT has stayed the death sentence of two of the four men convicted of the fatal gang-rape of a student in New Delhi, an attack that horrified the country and sparked weeks of protests.
The court suspended the execution of the two men, Mukesh Singh and Pawan Gupta, while an appeal of their conviction is heard and asked officials to "communicate the order to prison authorities".
Emergency sitting
The court held an emergency sitting today to hear the motion for the stay of execution. It was not immediately known when the executions had been due to be carried out.
The two, Gupta and Singh, appealed to the Supreme Court after the High Court upheld earlier in the week the death penalty handed to the four men convicted of the gang rape last September.
On Thursday, the Delhi High Court maintained the four men's sentences in the death of the 23-year-old physiotherapy student, saying the case fell into the "rarest of rare category" under which India carries out executions.
Defence lawyers argued the High Court had not properly considered evidence in the case.
Convicted
The Supreme Court was told the other two men convicted of the crime, Vinay Sharma and Akshay Thakur, had not approached the top court to appeal the High Court ruling.
A fifth suspect had been discovered dead in his jail last year, in what authorities said was a suspected suicide.
The sixth member of the group, a juvenile at the time of the crime, is serving a three-year sentence.
The four were sentenced last September to hang following a trial over the attack on the 23-year-old student on a moving bus in the capital in December 2012.
The physiotherapy student was attacked by six men, including with an iron rod, after she boarded a private bus to go home from the cinema with a male friend.
They were both later dumped naked and bleeding on the roadside. The victim died 13 days later from the internal injuries inflicted.
The brutality of the attack appalled the nation and triggered massive angry street protests as well as soul-searching about India's treatment of women.
The victim survived long enough to give enough information to police to allow them to arrest her attackers whose trial was fast-tracked.
The case led to tougher rape and sexual assault laws and shone an international spotlight on what women's groups called a "rape epidemic" in the country.
The execution of the two men had been stayed until March 31 when court authorities said their hanging would be further postponed at another hearing until their appeal was heard.