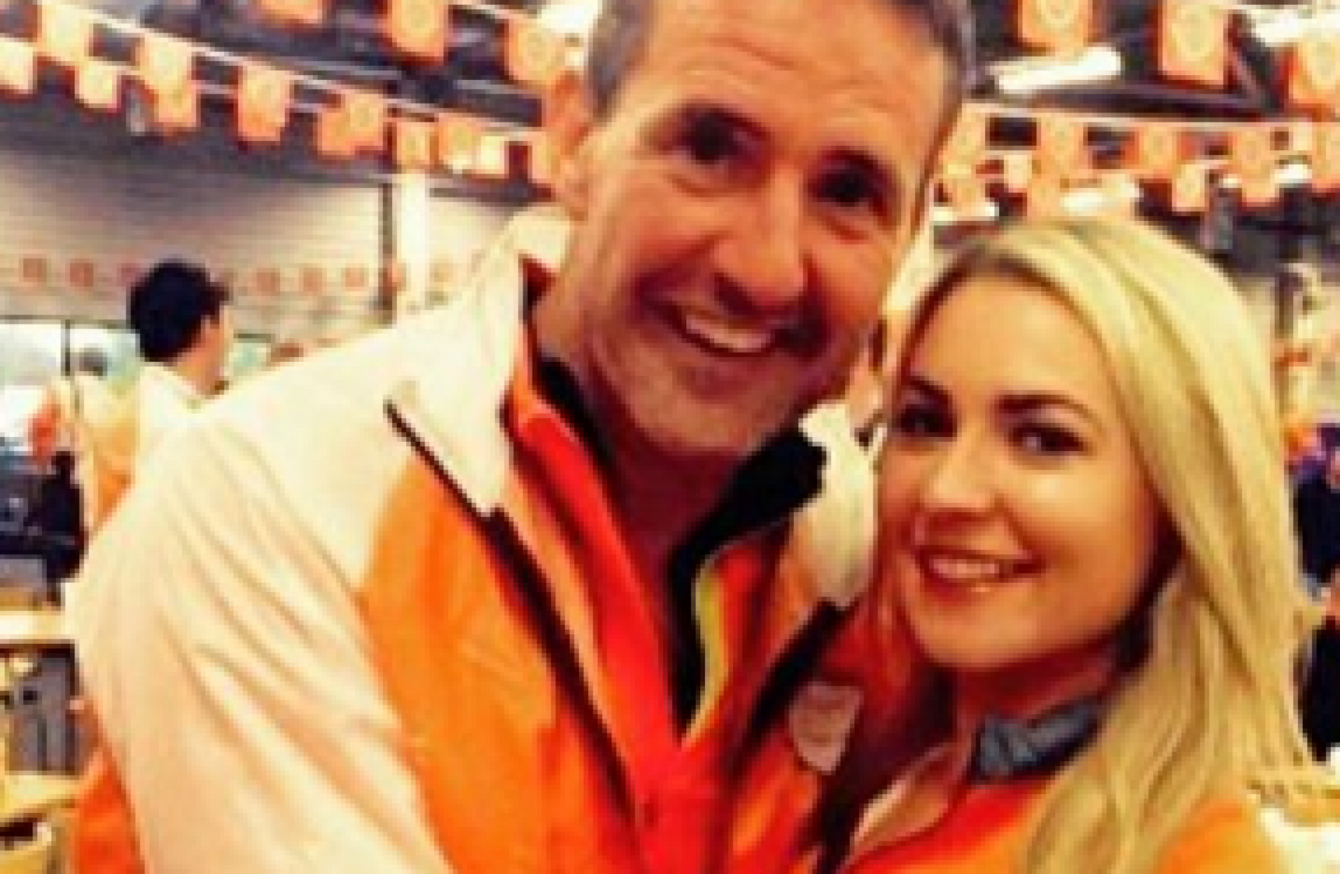 Judy with Cycle Against Suicide Director, Jim Breen.
Image: Judy Fitzgerald via Instagram
Judy with Cycle Against Suicide Director, Jim Breen.
Image: Judy Fitzgerald via Instagram
A LIMERICK BEAUTY queen has revealed how the trauma of discovering the body of a friend who had died through suicide, has inspired her to get on her bike to help raise awareness of suicide in Ireland.
Judy Fitzgerald, a former Miss Bikini Ireland crown-holder, experienced the trauma of losing three close friends to suicide.
Judy is one of a number of well known names who have been made ambassadors for the 2016 Cycle Against Suicide campaign.
The cycle, which kicks off in Dublin today – with over 7,000 taking part – will travel 1,100km across the country and finish up back in the capital, on 7 May.
Other high profile celebrities who have joined the campaign include, pop star and Voice of Ireland judge Bressie, and model, Rossanna Davidson.
"When I was in school, three of my friends committed suicide. They were all young males," Judy, (25), explained.
'Close to my heart'
The Limerick woman also revealed how she discovered a close friend who had died through suicide.
I was in secondary school. It was tough time for everyone involved.
"Having lost people to suicide, this event is really close to my heart," she added.
Ambassadors will also give talks about suicide and depression awareness in the communities as they travel through on the route.
"Over 800 people die by suicide in Ireland each year. That is 800 families and communities devastated; 800 lives cut short," stated Cycle Against Suicide Director, Jim Breen.
"We aim to affect change by beginning a conversation about mental health; spreading the message that, 'It's OK not to feel ok; and it's absolutely OK to ask for help' into schools, businesses and communities throughout the island of Ireland."
Skydive
Judy confirmed, that as well as cycling her bike, she'll be donning a jumpsuit to take part in a skydive as part of the campaign.
"It's my third year working with cycle against suicide and I believe it is a very worthy cause. The cycle is also a great way to keep fit and to meet new people," she said.
Director of Cycle Against Suicide Jim Breen, added: "Ambassadors have always played an important role in the Cycle Against Suicide movement helping to promote our message 'It's ok not to feel Okay', and to encourage people of all ages to ask for help."
"We're delighted to be working closely with Judy in getting the message out there," Breen said.
If you need to talk, contact:
Samaritans 116 123 or email jo@samaritans.org
Console 1800 247 247 – (suicide prevention, self-harm, bereavement)
Aware 1800 80 48 48 (depression, anxiety)
Pieta House 01 601 0000 or email mary@pieta.ie – (suicide, self-harm)
Teen-Line Ireland 1800 833 634 (for ages 13 to 19)
Childline 1800 66 66 66 (for under 18s)