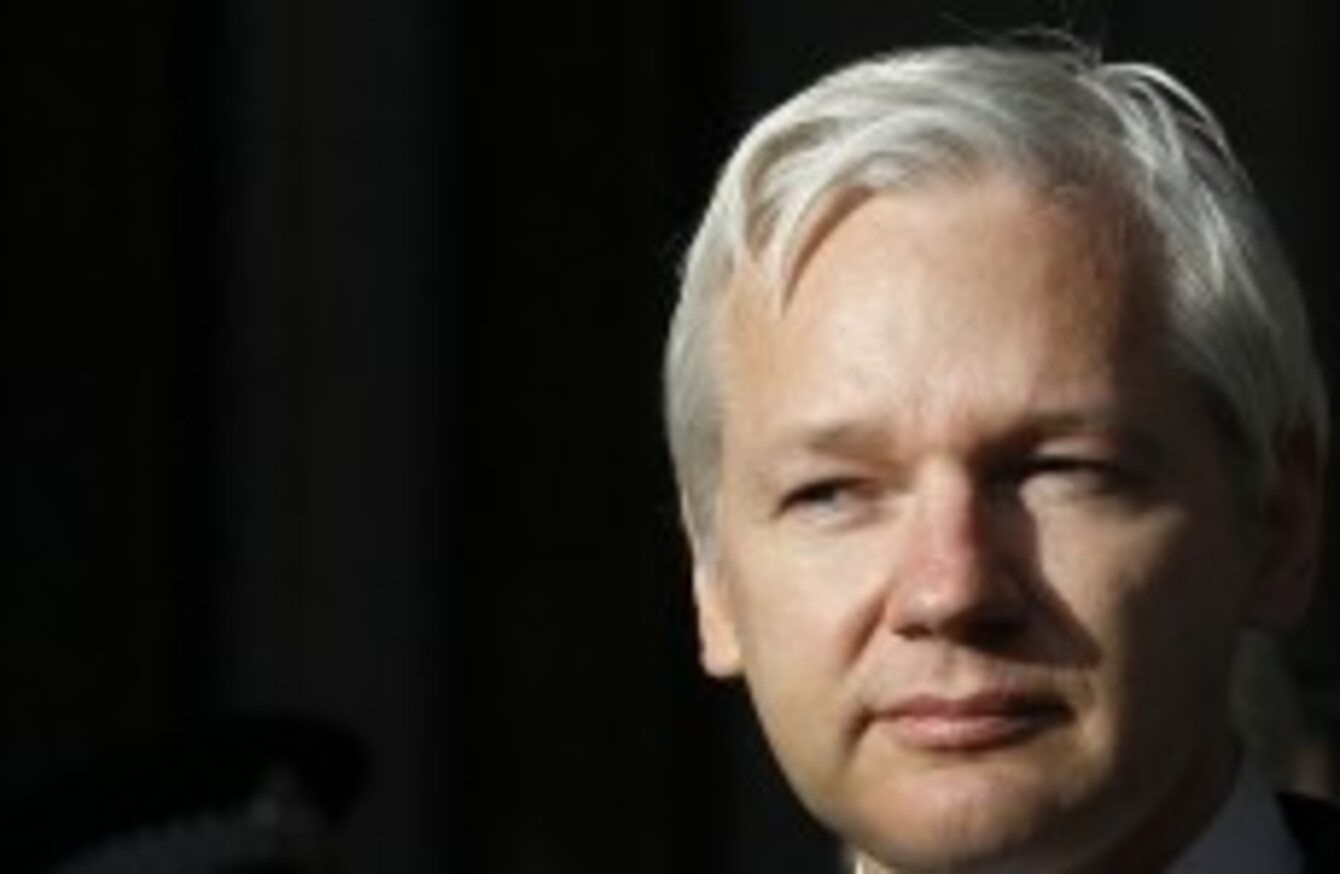 Julian Assange
Image: Kirsty Wigglesworth/AP/Press Association Images
Julian Assange
Image: Kirsty Wigglesworth/AP/Press Association Images
WIKILEAKS FOUNDER JULIAN Assange has announced his latest plans – to host his own TV show.
The theme of his show? 'The world tomorrow'.
The guests? There's no news yet, but The Guardian suggests that Tony Blair and Hillary Clinton would be good interviewees.
The official announcement was made on the Wikileaks website, and said:
Julian Assange will be hosting a series of in-depth conversations with key political players, thinkers and revolutionaries from around the world. The theme: the world tomorrow.
WikiLeaks is described in its own statement as "the world's boldest publisher" at "the front line of this global movement for understanding and change".
Assange has been the subject of an ongoing grand jury investigation in the United States since 2010.
Wikileaks described him as "a pioneer for a more just world and a victim of political repression" and said "he is uniquely placed to catalyse a global discussion on how to go forward".
Assange will speak to "iconoclasts, visionaries and power insiders" on his show.
Assange commented:
Through this series I will explore the possibilities for our future in conversations with those who are shaping it. Are we heading towards utopia, or dystopia and how we can set our paths? This is an exciting opportunity to discuss the vision of my guests in a new style of show that examines their philosophies and struggles in a deeper and clearer way than has been done before.
The series will begin airing in mid-March, in 10 weekly half-hour episodes, and is licenced across cable, satellite and terrestrial broadcast networks.