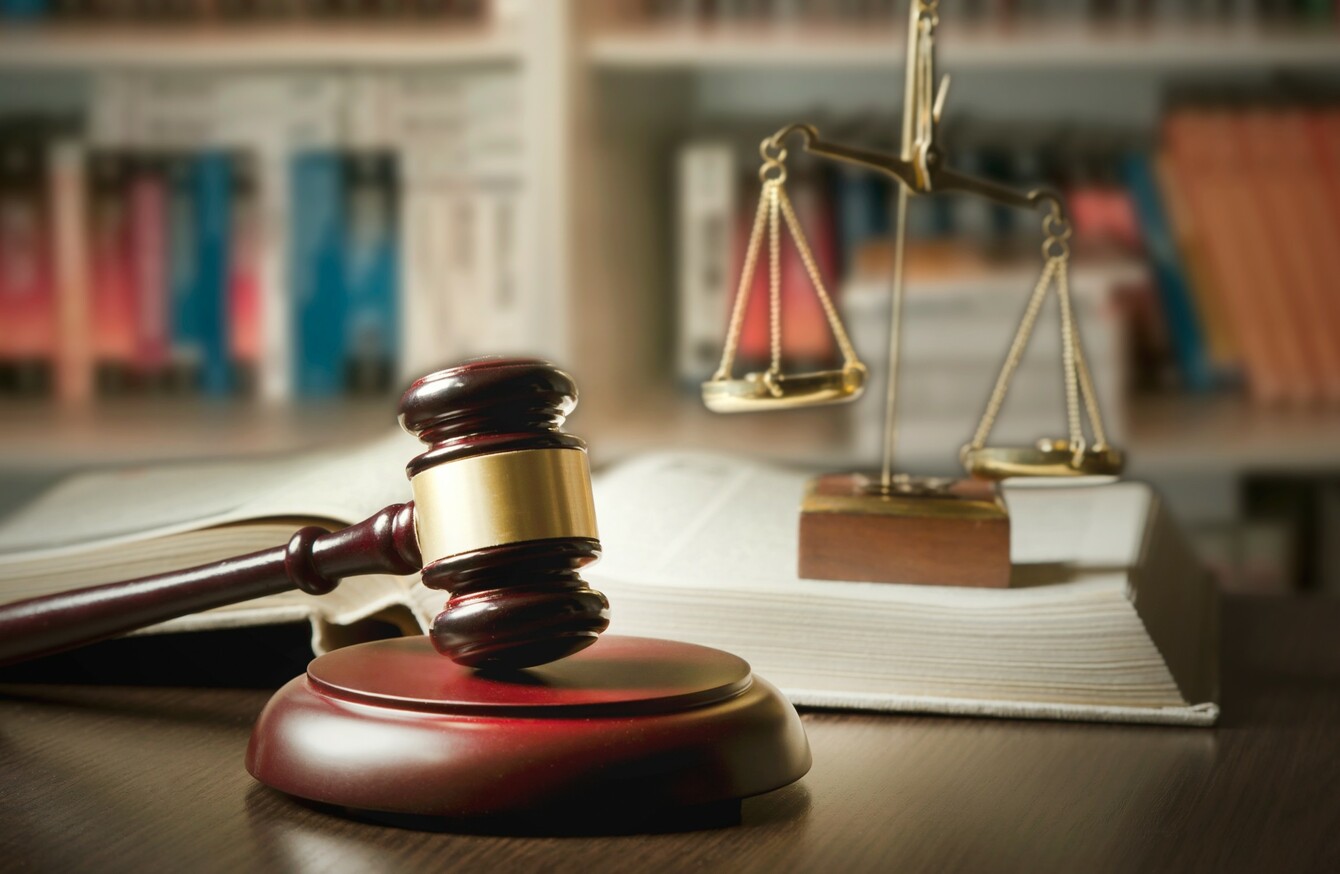 Image: Shutterstock/Piotr Adamowicz
Image: Shutterstock/Piotr Adamowicz
A MAN SUFFERING from paranoid schizophrenia who attacked his parents with an axe has been committed to the Central Mental Hospital in Dublin.
Julian Cuddihy (43) was accused of murdering his mother Kathleen (73) and father James (77) at their family home in Churchtown, Carndonagh, Co Donegal on 22 October 2014.
Earlier this month, he pleaded not guilty by reason of insanity and a jury delivered a unanimous verdict after less than an hour of deliberation at the Central Criminal Court.
Julian Cuddihy, who believed that by killing his parents he was sending them to heaven, was today committed to the Central Mental Hospital (CMH) in Dundrum for inpatient care.
Ms Justice Margaret Heneghan ordered his committal on foot of a report by Dr Sally Lenihan, Consultant Forensic Psychiatrist based at the CMH in Dublin.
Paranoid schizophrenia
Dr Lenihan told the court that Julian Cuddihy was first admitted to the CMH on 31 October 2014, suffering from psychotic symptoms and delusional beliefs.
She assessed him as suffering from paranoid schizophrenia, a state of mind that affects his thinking, perception, emotion and judgement, and that impairs his mental function to the extent that he requires care or treatment.
She told the court that the kind of care he needs is available only at the CMH.
Ms Justice Heneghan said she was satisfied that Julian Cuddihy was suffering from a mental disorder under the definition of the 2006 Criminal Law (Insanity) Act and was in need of inpatient care in "the only designated centre" – the Central Mental Hospital, Dundrum.
The judge ordered his committal to the CMH for inpatient care and treatment.
Mental health deteriorated
During the trial, Dr Damian Mohan said that Julian Cuddihy's mental health had deteriorated over several years.
In his 20s and 30s he had a successful career that brought him to the UK and America. He had numerous qualifications and was close to all his siblings.
In his thirties he began suffering depression and his condition deteriorated to the point that in December 2013 his family considered having him committed involuntarily.
As the months went on his condition worsened. He suffered paranoid delusions and lost contact with his friends. He stopped eating at the family home because he believed his mother was trying to poison him and took to sleeping in an annexe of the house with an axe for protection.
Delusions
During interviews with two consultant psychiatrists after the killings Mr Cuddihy revealed the full extent of his delusions at that time.
Dr Mohan said that Cuddihy heard voices telling him what to do and believed that he was going to be taken away by aliens to the Matrix, referring to the Keanu Reeves film in which reality is simulated by a computer. He said his thoughts were confused and hard to piece together.
He sometimes believed his mother could read his thoughts and communicate with him telepathically.
#Open journalism No news is bad news Support The Journal

Your contributions will help us continue to deliver the stories that are important to you

Support us now
His paranoia led him to believe that people were conspiring against him and that his mother was trying to poison him. Two nights before the killing he had stayed out in one of the fields near their home believing that aliens were going to take him away to another dimension. He waited all night and was "greatly disappointed when the spaceship did not arrive".
On the night of the killing he said his mother had told him to eat his dinner and he then heard her voice in his head. She told him: "I want you to kill me and your father." He believed that by killing them he was sending them to heaven and when he attacked them with the axe he thought he was following his mother's commands.
Later that night, as he wandered through fields near the family home he became convinced that he was in the matrix, an alternative reality, and that he therefore had not really killed his parents.
Six days prior to the killings Julian's sisters Maureen and Delilah and brother James decided it was time to have him committed.
However, Dr Mohan said their mother was concerned about the stigma associated with mental health. She was also worried that Julian would resent his parents for committing him against his will. James Cuddihy Snr, on the instructions of his wife, cancelled the appointment with mental health services. Six days later Julian killed both his parents with an axe.
Ms Justice Heneghan described the trial as a "difficult case" and said she would like to extend her "deepest sympathies" to the entire family. She said they had conducted themselves "very appropriately" even when listening to particularly harrowing evidence.
Siblings Maureen, Delilah and James left the court together soon after the verdicts were read.
A statement read by James Cuddihy Junior on behalf of the Cuddihy family, after the not guilty by reason of insanity verdict on 9 June, said:
This is a tragedy for all our family, in particular our beloved parents, Jimmy and Kathleen, but also for our brother Julian. A major factor in all this is while we did take steps to try to get our brother to professional help, decisive actions were not taken by our family which would have prevented this tragedy.
We hope that nothing like this will ever happen to another family. We would urge families with similar concerns about the mental well-being of a family member to seek timely assistance and intervention.