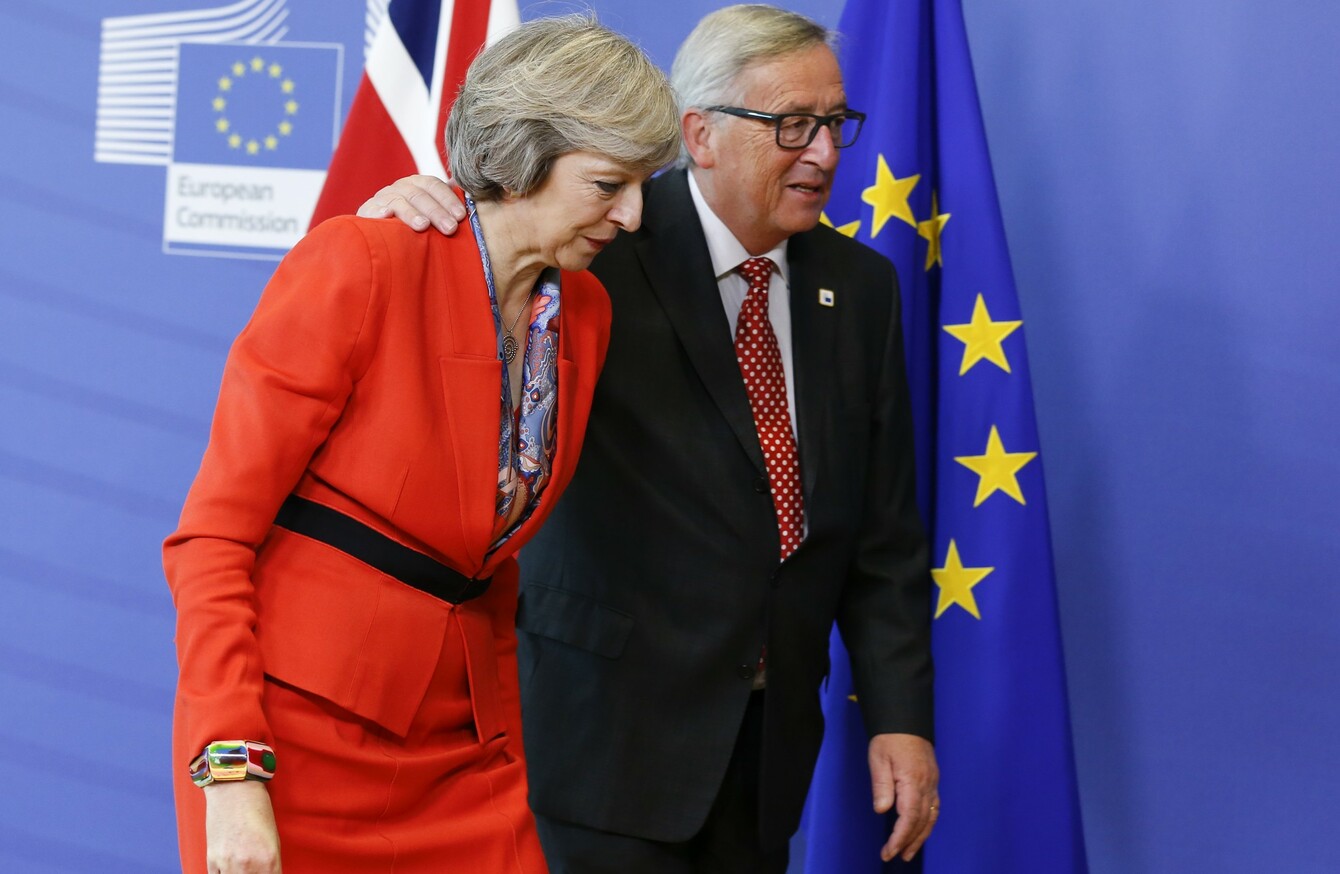 Juncker with Theresa May at a meeting in October.
Image: Xinhua SIPA USA/PA Images
Juncker with Theresa May at a meeting in October.
Image: Xinhua SIPA USA/PA Images
EU COMMISSION PRESIDENT Jean-Claude Juncker has said that there is no desire to "punish" Britain during the upcoming Brexit negotiations, calling the country's decision to leave the EU "a failure and a tragedy".
In an interview with the BBC broadcast today, Juncker indicated that Britain's bill of what it needs to pay when it leaves the EU would be around €58 billion.
The interview itself got off to an inauspicious start, when reporter Katya Adler asked Juncker if he thought that Theresa May's absence at an upcoming meeting of EU leaders would be the "elephant in the room".
Juncker answered: "She is not an elephant".
While the EU would be going into the negotiations with its eyes open, it would look to treat Britain fairly, according to Juncker.
When asked how he would feel when Article 50 is triggered on Wednesday, Juncker said: "I will be sad, as I was sad when the referendum took place.
I'm in everything but a hostile mood when it comes to Britain. We'll negotiate in a frank and fair way. We are not naive.
On how much Britain would have to pay when it leaves the EU, Juncker said it would not exceed sums already agreed upon with the UK:
It will be a bill reflecting former commitments from the British government. There will be no sanctions, no punishment, nothing of that kind.
He added that an aim of the EU was to ensure that the rights of EU citizens living in the UK, and British citizens living in the EU, were protected.
This is not about bargaining. It is about respect in human dignity.
Theresa May is due to trigger Article 50, signalling the start of the Brexit negotiations, on Wednesday 29 March.
It will begin a long, complicated process for the UK to cut its ties as a member of the European Union.
"We are on the threshold of the most important negotiation for this country for a generation," said Brexit minister David Davis earlier this week.