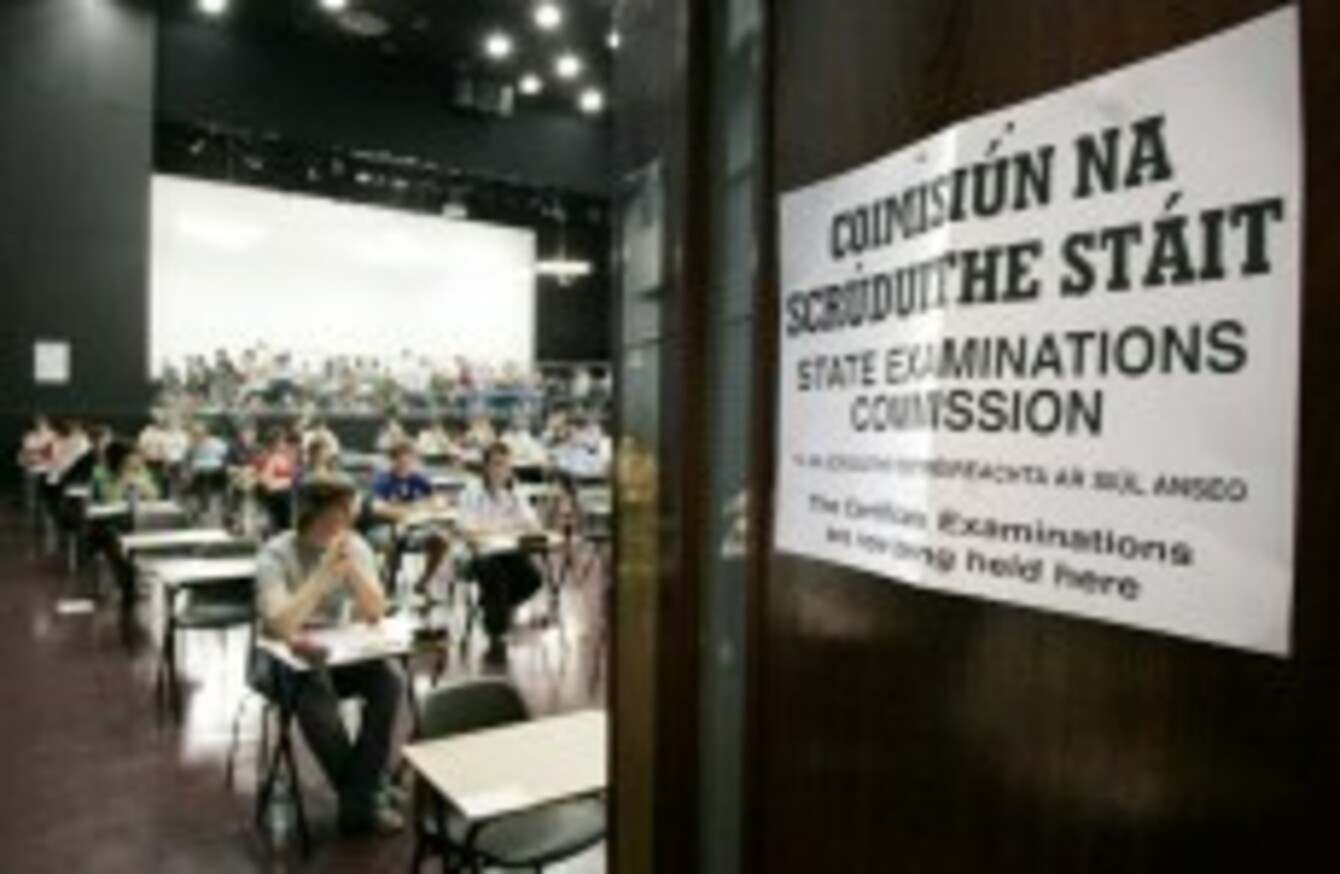 Image: Mark Stedman/Photocall Ireland
Image: Mark Stedman/Photocall Ireland
THE DEPARTMENT OF Education has announced the first meeting of a new working group set up to discuss the planned overhaul of the Junior Certificate is to take place next month.
Representatives from teachers unions, school management, the Department of Education and the National Council for Curriculum and Assessment will meet on 17 January to consider issues raised by teachers about the introduction of a new Junior Cert.
The changes will see eight new "short courses" introduced to the curriculum, including computer programming, PE, Chinese and artistic performance. Students will get marks for showing what they can do in practical tasks rather than in the examination hall.
The current Junior Cert curriculum has been in place for 24 years with only minor changes to syllabuses.
Education Minister Ruairí Quinn said reforming the State examination is necessary but that many teachers have "legitimate concerns" about how it will happen.
The Teachers Union of Ireland has raised concerns about the move to a continuous assessment system for some subjects and said that more teachers will be needed.
"I am committed to ensuring that we implement the curriculum changes we need as a society," said Ruairí Quinn. "Reforming the Junior Cycle is key in this regard".
"I have always secured significant resources for this reform. Almost all teachers I speak to are supportive of the need for change".
"But I am also aware that many of our teachers have legitimate concerns about how the new changes will be introduced in schools. The Working Group provides a forum for these concerns to be heard through the relevant representative structures".
"A radical overhaul of the Junior Cycle is essential if it is to be relevant and reflect the social, cultural and technological changes that have taken place in the last quarter of a century," said Minister Quinn.