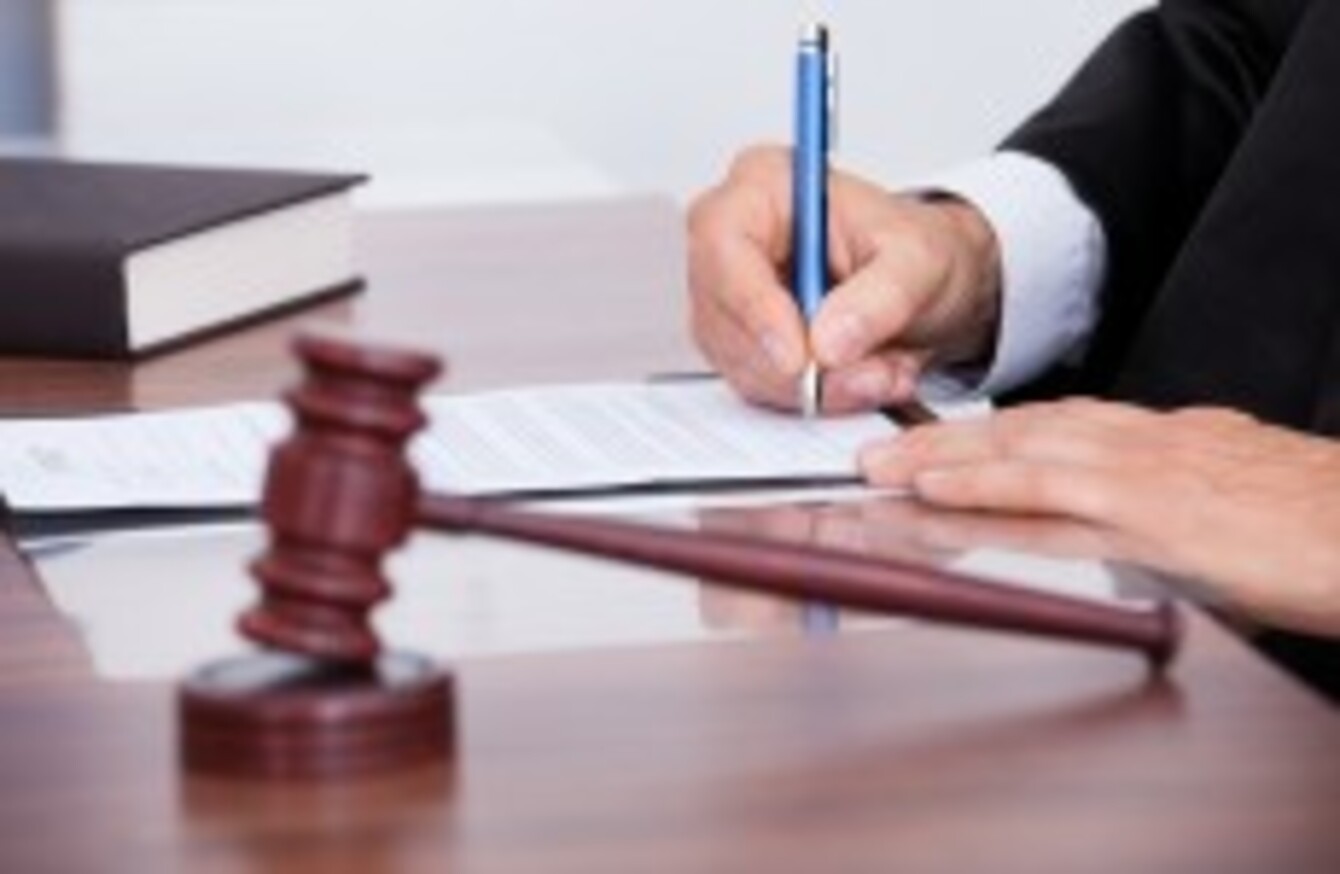 Image: Judge via Shutterstock
Image: Judge via Shutterstock
Updated 10.35pm
RETIRED HIGH COURT Judge, Barry White, spoke about rape sentences today saying that he doesn't believe judges need training in relation to rape sentencing.
Speaking on RTÉ's Today with Sean O'Rourke – Mr Justice White said:
"You have to look at the particular circumstances of the act of rape, there can be some very violent ones and there can be less violent ones. So that's a factor that you have to take into account.
"You also have to take into account the position of the individual who has committed that offence." Speaking about victim impact statements, he said:
Quite clearly they're essential and they also assist in determining the effect that crime has had on the victim.
Asked about one case where he proposed a sentence which the Rape Crisis Centre considered to be insufficient – White said:
That particular case was one in which I took a view on the victim impact statement, the victim seemed to have a considerable interest in compensation for the offence.
"She was a non-national and afterwards the Rape Crisis Centre commented that was the approach in her particular country."
However, he added that he was unaware of that focus of compensation in her country at the time:
"Now certainly, that was something that I wasn't aware of but neither were the prosecuting authorities and whether it is correct or not, I do not know.
I don't believe that judges need training in relation to sentencing, in cases of a sexual nature.
"There may be judges who are inexperienced in dealing with crime, who find themselves sitting in the Central Criminal Court, from time to time, but most judges who sit in the Central Criminal Court have had long criminal experience, have had substantial criminal practices over protracted period of time. And they are fully aware, as to the parameters within which a sentence should be imposed."
Ellen O'Malley-Dunlop, chief executive of the Rape Crisis Centre, said that she thinks judges need to have specialist education in this area "so they understand the consequences of trauma on an individual."
First published 12.56pm