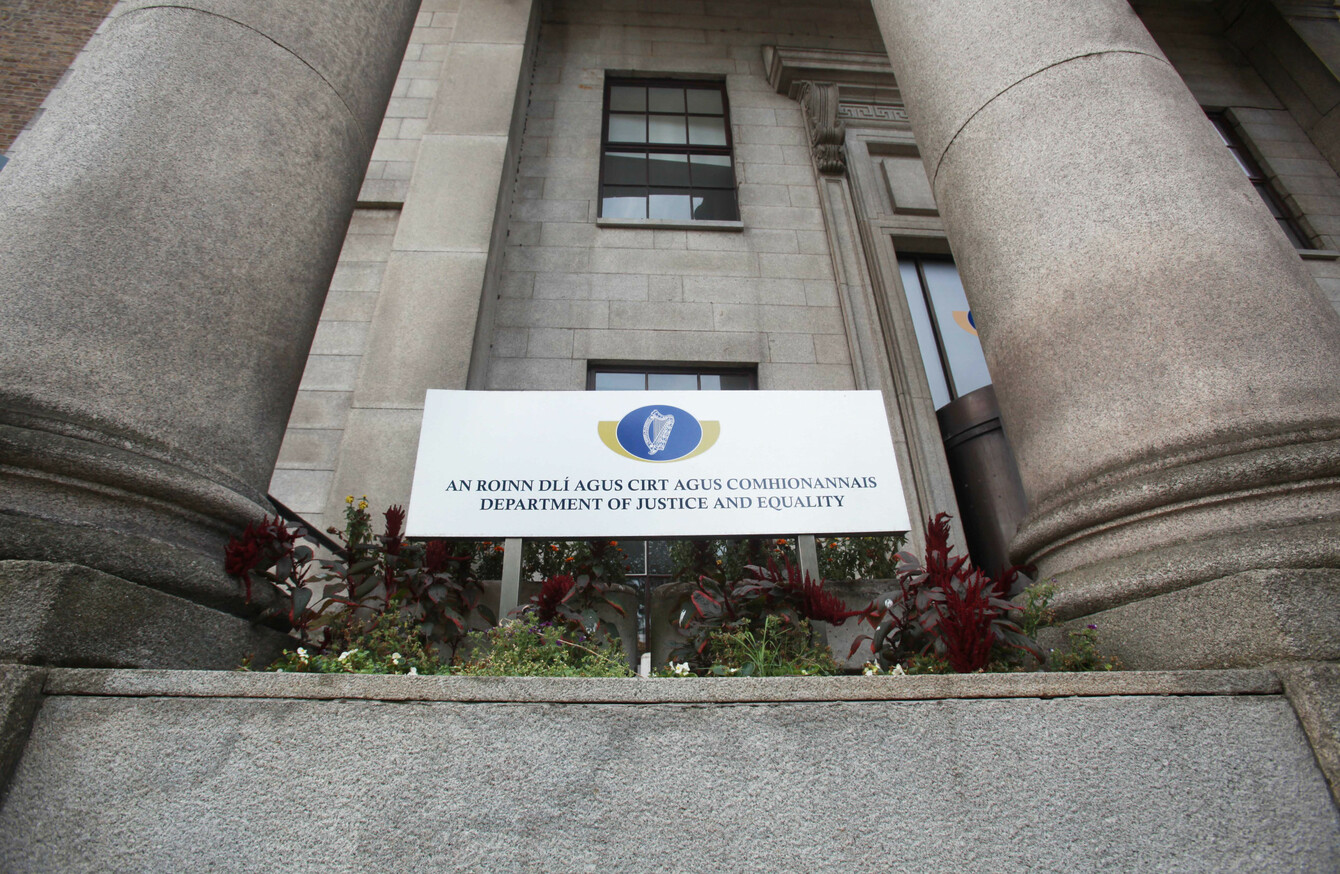 Image: Leah Farrell via RollingNews.ie
Image: Leah Farrell via RollingNews.ie
A REPORT HAS recommended that the Department of Justice be split into two divisions to solve issues around accountability
The Effectiveness and Renewal Group's report said that "it is as if the system has naturally evolved to ensure that the buck stops nowhere".
"This is the antithesis of the Department's objective, as it can lead to Ministers, Secretaries General, and Garda Commissioners having to resign, step-aside or retire, even for issues not of their own making, simply because accountability cannot be found elsewhere."
The report recommended that in an attempt to solve this, the department should be split into two parts - one under the title of 'Home Affairs' and another under 'Justice and Equality'.
Home Affairs would be responsible for crime, policing and immigration with Justice and Equality responsible for civil law reform, courts, equality and integration.
This afternoon, Minister for Justice Charlie Flanagan said that "changes will begin immediately" and that he "wholeheartedly [endorsed] that conclusion".
As part of the shake-up, a new secretary general for the Department has been appointed. Aidan O'Driscoll had previously held the post of Secretary General of the Department of Agriculture, Food and the Marine since 2015.
Minister for Justice Charlie Flanagan said that the report made it clear that the "traditional structure" in place "is not equipping it to effectively meet the vast range of demands it faces today".
"I look forward to working closely with Aidan O'Driscoll who I believe has the right blend of experience and qualifications to lead the change process in the Department at this crucial time.
The Secretary General plays a vital leadership role and all of Aidan's skills and experience will be required to ensure the successful internal restructuring of the Department and an effective response to the report of the Commission on the Future of Policing in Ireland, due in September.
A nine-month timeframe has been set down to implement the changes, and the Effectiveness and Renewal Group will oversee the changes required. Its next report to government is due in September.