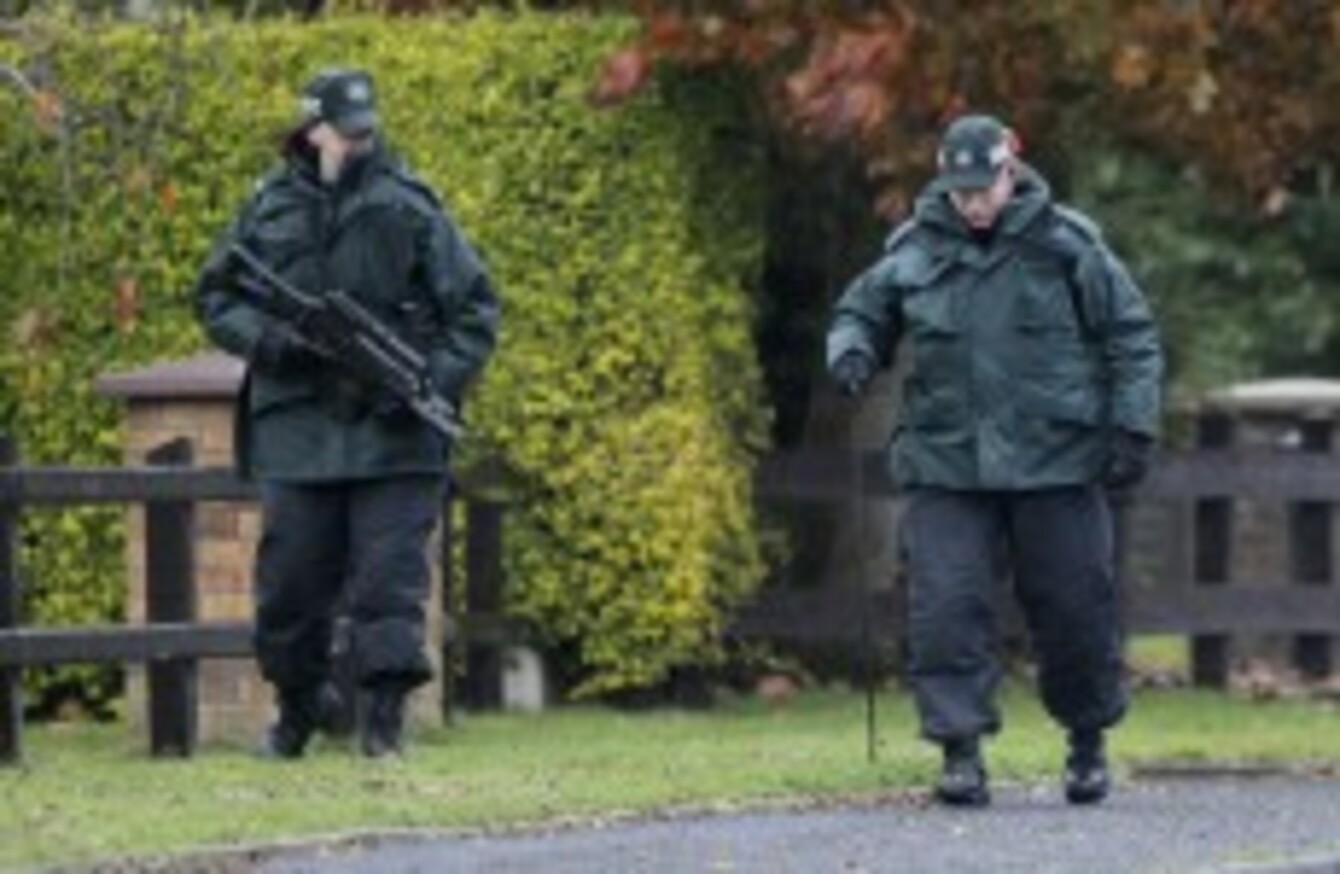 Image: Peter Morrison/AP/Press Association Images
Image: Peter Morrison/AP/Press Association Images
JUSTICE MINISTER ALAN Shatter has said of the murder of prison officer David Black yesterday that there "can be no justification of any nature for this type of heinous act".
Speaking to Newstalk this morning, he responded to claims that the car believed to have been used by the alleged killers was said to have an ROI registration. He said that this "was an absolutely reprehensible and barbaric murder" in which a car drew up beside Black while he was on his way to work, and Black was shot dead.
Two men were arrested this morning in connection with the murder.
Minister Shatter said that cooperation between the PSNI and Garda Síochána has never been closer, with "cooperation taking place as we speak".
The overwhelming majority of people on this island want to put behind it the terrible events that took place in the past during 30 years of Troubles, and all ordinary, normal, sane people do not want to see us return to that situation.
The Minister said that there is cooperation between the PSNI and gardaí on a day-to-day basis in dealing with the criminal subversives on this island.
Asked about any alliances between dissident groups, he said that "we have unfortunately different groups of criminal terrorists" but he doesn't refer to them as dissidents as this "gives them some sort of air of respectability".
These people aren't dissidents – they are criminal terrorists. They are engaging in money laundering, extortion… they try to skim off part of the profits of drug gangs and pretend that they are opposed to the sale of drugs. These are criminal groups who are working to subvert ordinary society both north and south.
These groups are "constantly evolving", he added, saying that you "have different groups on occasion flying under different flags".
You have on occasion some of the same individuals flying under different flags, you have them joining up together purportedly and then inevitably splitting. You have members of these groups engaged in murderous campaigns against each other. They are a small minority on this island.
These groups have very little support from ordinary people on this island, he added, saying that it's the job of the PSNI and gardaí to target these groups and arrest those engaged in illegality.