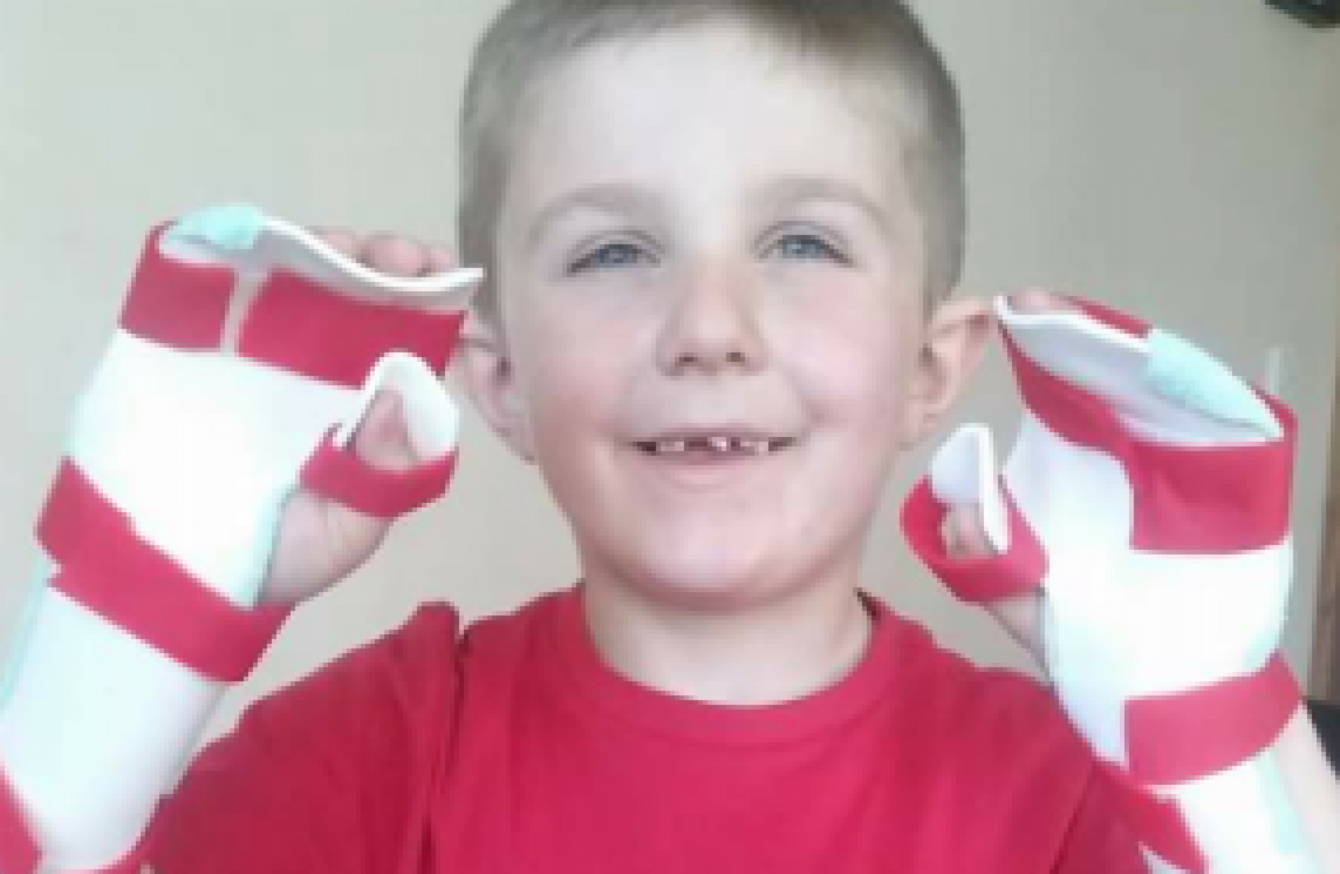 Image: Linda O'Dwyer
Image: Linda O'Dwyer
FIVE YEARS AGO, Linda O'Dwyer's little boy started to have trouble walking.
The two-year-old had been walking normally up until that point, so it was "totally out of the blue", she said.
"It was frightening. Then it started in his hands, constant pain in his hands and his legs, the back of his neck and later on his jaw. His wrists, his elbows, his toes, every joint you could think of."
She brought her toddler to the local family GP, who at first though it was a viral infection, and it took a total of 18 months to get a diagnosis: it was juvenile arthritis.
"We had to go private, the waiting list was so long, it would have been another 18 months on top of that. We couldn't take the chance."
For Tommy O'Dwyer, the diagnosis was just the start of a long journey of pain and changing medication. Now, each week he receives injections at home, administered by his parents.
"It's tough on a little boy," Linda said.
He doesn't really know life without pain, that's just normal for him he has it so long.
O'Dwyer gave up work when her son first became ill as he often had to come home early from school due to the pain. She takes him swimming every day to help with his movement.
The travel from Tipperary to Dublin for appointments and the overnight stays have taken a financial toll on the family, now on one income as O'Dwyer is a full-time carer for her son.
"My husband works ever hour he can get to pay the mortgage," she said. "Tommy has an older brother as well and it's been tough on him, with us going to appointments all the time, in and out of hospital. The whole family does suffer."
The reaction O'Dwyer gets when she explains to people that Tommy, who is now almost seven, has juvenile arthritis often frustrates her.
People don't understand, they always think of older people when they hear arthritis. People sometimes say "oh, I've a pain in my hand too" but it's completely different.
"He just started first class and he's struggling a bit with the handwriting," she explained.
"He finds it hard to keep up with friends and he gets mad when he can't keep up. In the last few weeks he's really after coming out of his shell and telling people – lots of his friends last year didn't know. Now they know they have to mind his hands and legs and that he needs a break."
O'Dwyer sought support in the early days from the Irish Children's Arthritis Network (iCan), which has a private Facebook group where parents can share advice, experiences and frustrations. It was through this group she was told to take the private channel in order to get a diagnosis.
"We had an appointment within a week – I don't know how long we'd have been waiting to seen without that advice."
According to iCan, there is an average wait of two years and four months to see a paediatric rheumatologist – the clinician who diagnoses juvenile arthritis.
There are only three in the country – two in Crumlin Children's Hospital and one in Temple Street – for the 1,200 children in Ireland who suffer from the condition.