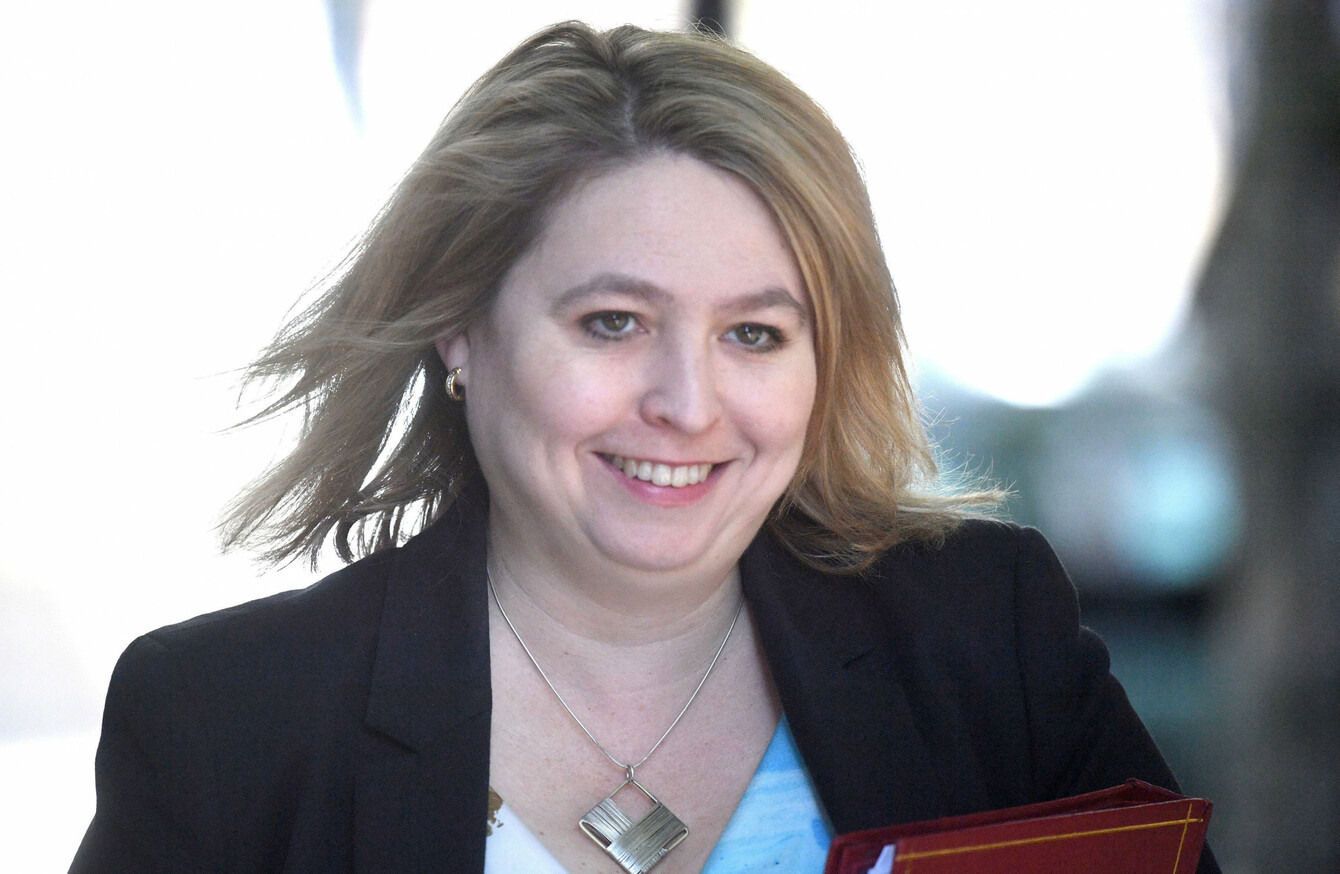 Karen Bradley
Image: Victoria Jones via PA Images
Karen Bradley
Image: Victoria Jones via PA Images
NORTHERN IRELAND SECRETARY of State Karen Bradley is "actively considering" how and when an external mediator could "play a constructive role" in efforts to restore powersharing talks. 
Bradley told MPs at the House of Commons today that she will raise this idea with the other parties, as meetings are planned in Belfast tomorrow and with the Irish government on Friday. 
"I am actively considering how and when external facilitation could play a constructive role in efforts to restore political dialogue," she told the House of Commons.
The government in Northern Ireland collapsed in January 2017 following the DUP's and Sinn Féin's failure to agree on a number of issues. 
Since then, British Prime Minister Theresa May's government has resisted pressure to impose reform on Northern Ireland, arguing that decisions are best made in Belfast.
However, there is no sign that the DUP and Sinn Féin are close to a deal on resuming office. The matter is complicated by the fact that the DUP, which strongly opposes abortion and same-sex marriage, props up May's Conservative government in London.
This week, the UK Parliament debated emergency legislation – the Northern Ireland (Executive Formation and Exercise of Functions) Bill – which was created to enable civil servants to take certain decisions in the absence of provincial ministers.
Speaking today, Bradley said: "The Bill, which was debated last week, has now been taken through both Houses. It provides for a period in which an Executive can be formed at any time, allowing for time and space for talks to take place without an election having to be called.
I continue to engage with the main parties to discuss the implementation of the Bill and next steps towards the restoration of devolution, and I have called a meeting for that purpose tomorrow in Belfast. 
"I am continuing to engage with the Irish government, and my right honour Friend the Chancellor of Duchy of Lancaster and I will be in Dublin on Friday for a meeting of the British-Irish Intergovernmental Conference." 
When asked if she agrees that the people of Northern Ireland deserve to have their devolved administration restored, Bradley said: 
The very best thing for the people of Northern Ireland is devolved government – the people they elected representing them and making decisions on their behalf. 
With reporting by AFP