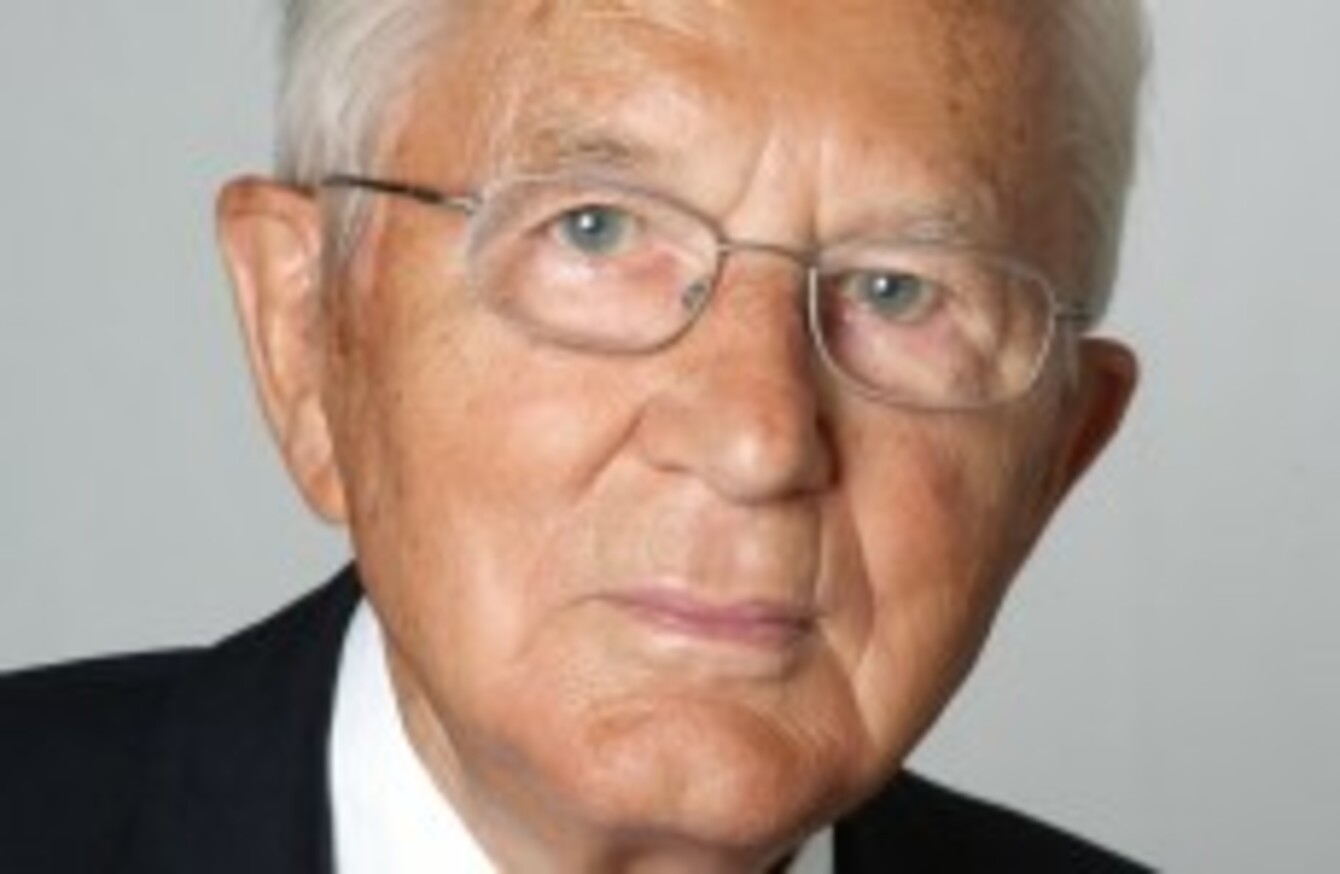 Karl Albrecht, pictured in 2006.
Image: Aldi Ireland
Karl Albrecht, pictured in 2006.
Image: Aldi Ireland
ALDI STORES IRELAND confirmed this evening that the German company's famously reclusive founder, Karl Albrecht, has died at the age of 94.
Albrecht died on 16 July, but was buried earlier today in a family plot in a small ceremony in the Bredeney district of Essen, near where he lived, AP reports.
The supermarket tycoon was born in the German city of Essen in 1920, and with his brother Theo, started off selling buns on the streets.
Drafted into the Wehrmacht, the two were taken prisoner by Allied forces in World War II, but after returning home, took over their mother's corner shop, eventually expanding it into a global low-cost grocery empire.
Aldi – which comes from "Albrecht Discount" – currently has thousands of outlets in 17 countries throughout the world, a growth which brought Albrecht an estimated personal fortune of $25.9 billion, and placed him 24th in this year's Forbes Rich List.
Although in Ireland it lags behind major supermarkets like Tesco, SuperValu and Dunnes Stores, the German company – which has 108 outlets here – recently reached a record high share of the Irish market.
Albrecht split management of the company with his brother Theo in 1961, taking over Aldi Sud, while Theo ran Aldi Nord.
The two were intensely private individuals, who carefully stayed out of the public eye, a tendency that was reinforced after Theo was briefly kidnapped for ransom in 1971.
A statement this evening from Aldi Ireland described his life as a "modest" one.
Karl Albrecht preferred to avoid public attention and rejected any honours awarded to him, always pointing toward the success achieved by his employees.Karl Albrecht deliberately chose to live a modest life, despite his success, out of the limelight.
Albrecht gave up his oversight of Aldi Sud after he turned 75, and retired from business altogether in 2002. Theo died in 2010.