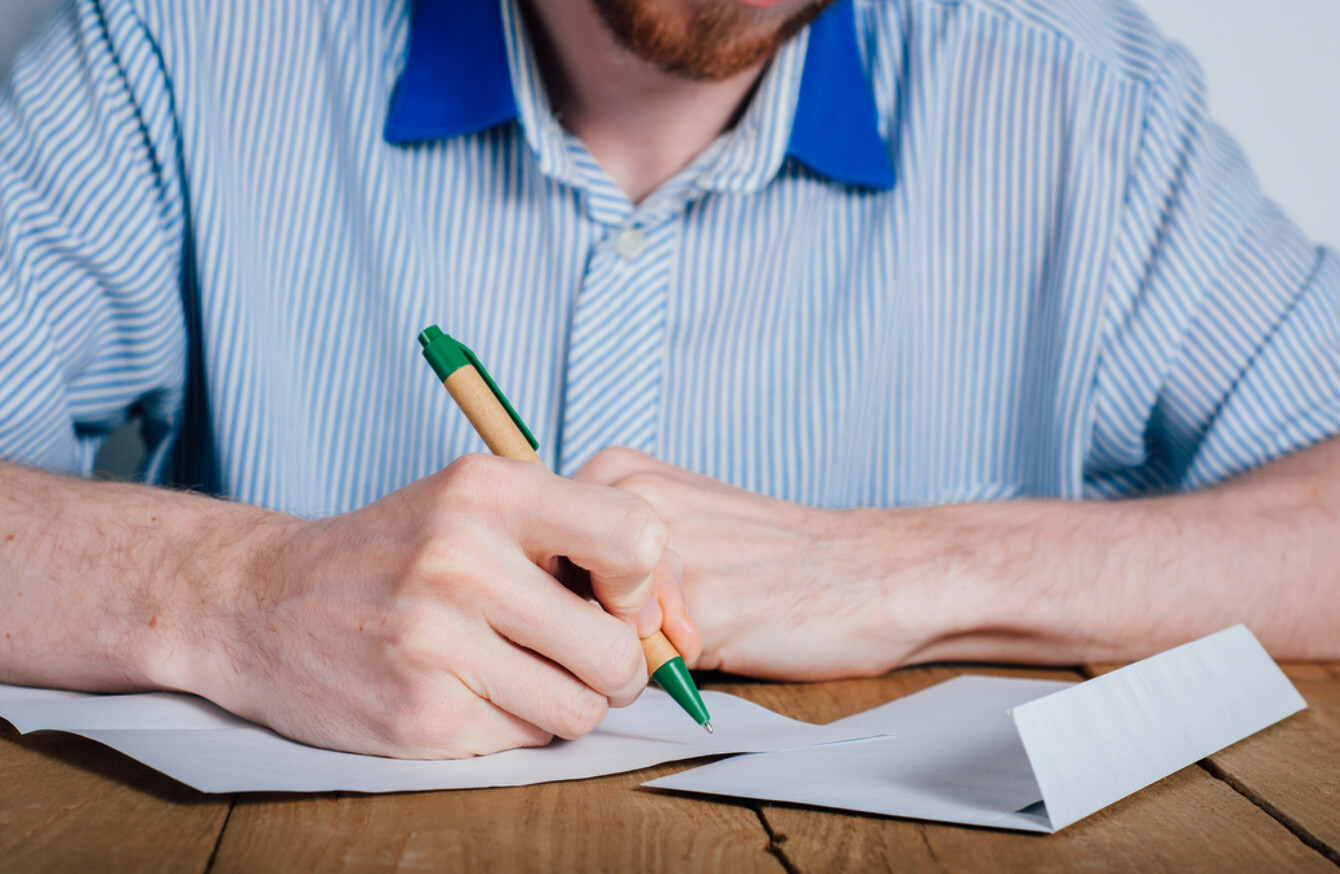 Image: Shutterstock/Tatyana Aksenova
Image: Shutterstock/Tatyana Aksenova
A FATHER-OF-two who is in arrears has written a letter to the Taoiseach pleading for help after being advised by the Master of the High Court to raise his case with the country's leader.
Karl O'Doherty appeared before High Court Master Edmund Honohan on 11 November to seek additional time to lodge an appeal to KBC Bank Ireland's possession order on his family home in Newcastle, south Dublin.
"Do you know how to apply for Mortgage-To-Rent?" Honohan asked the man.
"I don't, Master," he replied.
"I think you should write to the Taoiseach and ask him who you should apply to for Mortgage-to-Rent," the Master said.
O'Doherty wrote to Leo Varadkar on 20 November, telling him in the letter that the Master of the High Court had instructed him to "contact you directly and request the information from you regarding the Mortgage-To-Rent scheme and whom I should apply to in order to avail of this".
According to the Money Advice and Budgeting Service (Mabs) information site for people who are in arrears, "where appropriate, your lender will offer you the opportunity to apply for the scheme and give you an application form for Mortgage-To-Rent".
"We are a family of four (two boys aged 13 and eight) and cannot begin on paper to explain the worry, stress, anxiety and feeling a daily sense of impending doom," O'Doherty said in his letter to the Taoiseach.
An Taoiseach, we are just one of many, many families in this predicament and we and they, need your help in putting a stop to families ending up on the street, with children's lives in ruin, children left without parents, children going to school hungry, children homeless, is this really acceptable to you and to past and previous governments?
O'Doherty wrote that the "citizens of this nation are crying out for help and to be treated more humanely".
He is due back in court on 8 December and has asked that the Taoiseach respond to him before he appears before the Master again.
In response to a query from TheJournal.ie, KBC said:
"KBC Bank Ireland cannot comment on individual cases.
The bank does have a range of sustainable restructuring options for all our customers who are in financial difficulty with their mortgage repayments. We encourage any of our customers experiencing financial difficulty in meeting their mortgage repayments to contact us as early as possible so that we can work with them to try to resolve their arrears situation."
Comments are closed as this case is still before the courts.