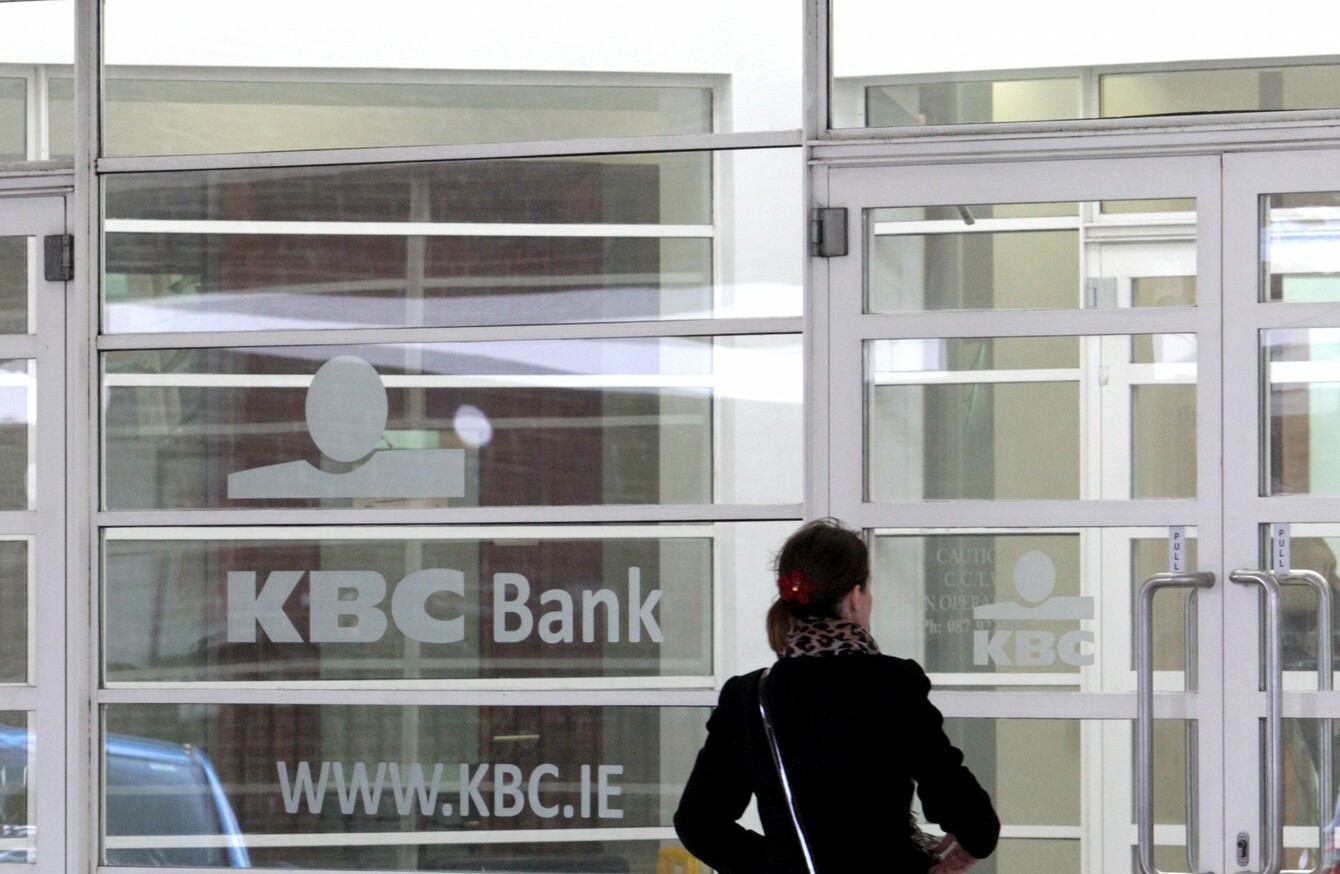 Image: Mark Stedman
Image: Mark Stedman
A UNION REPRESENTING financial service employees say that there is "significant concern" among the staff at KBC Ireland as "all options are on the table" concerning the bank's future.
It was reported last week that Johan Thijs, Group CEO of KBC Bank, said that a decision regarding the future of KBC Ireland would be announced on 9 February.
This means that a decision regarding whether the bank will keep all operations as they are, whether they will merge the bank or sell it on are all possible options according to the union, and the uncertainty is a source of worry for staff.
"This uncertainty cannot be allowed to hang over bank staff for the next month," said General Secretary of the Financial Services Union Larry Broderick today.
"I have written to the Chief Executive of KBC Ireland expressing the concerns of KBC bank staff who have contacted us in recent days. I have urged KBC to provide clarity to staff and also to put in place a mechanism so that the views of staff have a voice before a decision is made."
KBC Bank Ireland employs over 1,000 people in Ireland with centres in Dublin, Cork, Galway, Limerick, Kildare, Waterford, Wicklow and Kilkenny.
KBC Bank had an operating profit of €17.1 million before tax and impairment for the third quarter of 2016, down from €33.9 million in quarter three the previous year – with KBC Group reporting its net profit at €629 million for quarter three 2016.
They also added 16,900 new customer accounts in that same quarter, bringing to 49,900 the total added in the first nine months of the year.
The Central Bank of Ireland issued KBC Bank Ireland a fine of €1.4 million last October for failing to implement adequate policies and processes, and obtaining prior approval before issuing a loan.