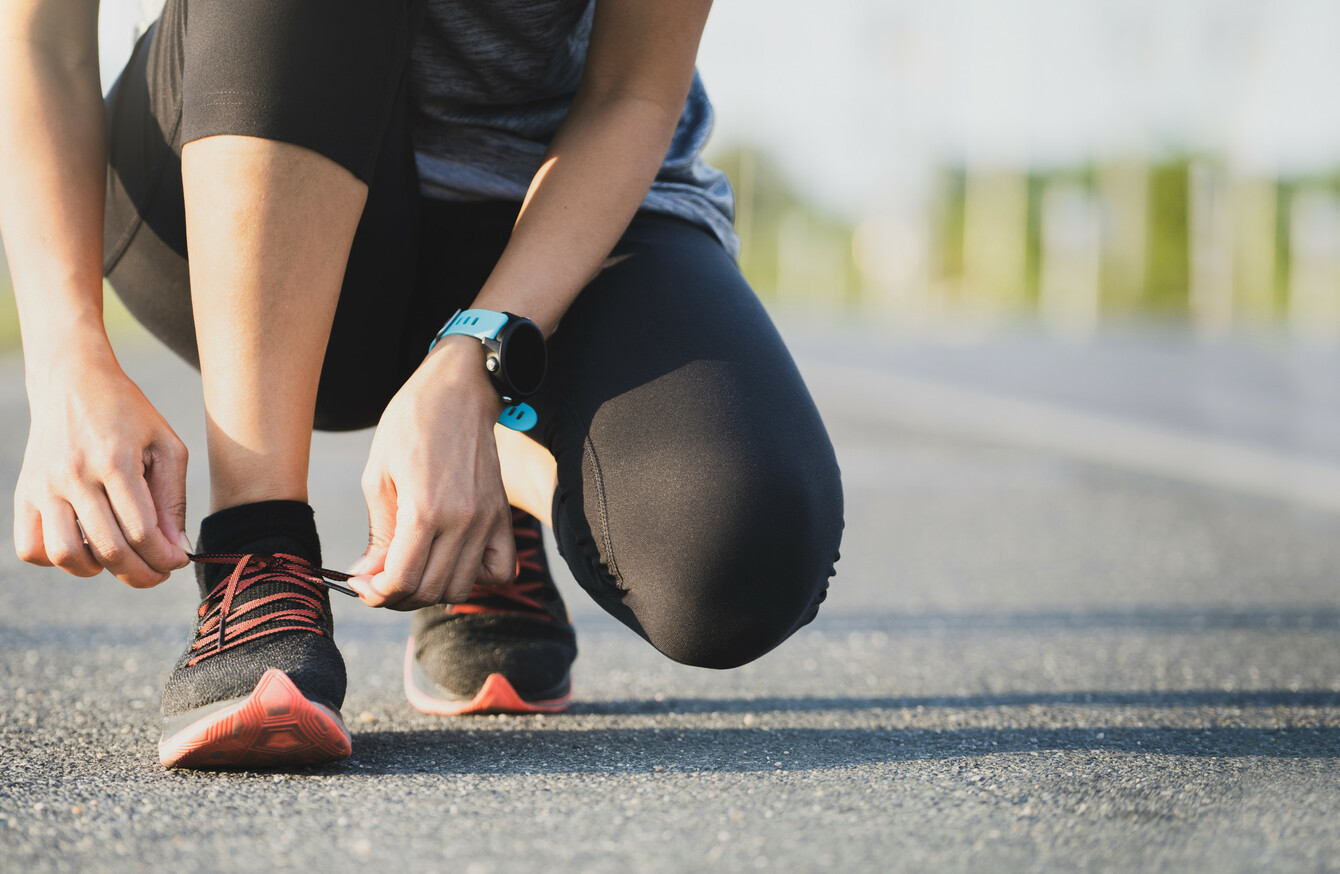 Image: Shutterstock/CrispyPork
Image: Shutterstock/CrispyPork
THIS OCTOBER BANK holiday weekend, runners around the capital will be taking to the streets for the KBC Virtual Dublin Marathon.
While the atmosphere for race-goers will certainly be different to pre-Covid times, the sense of achievement when you complete your chosen route cannot be matched – especially if you have a loved one waiting at the end to cheer you on.
Just like each participant's route will be individual to them, every runner has their own habits and preferences to help get them to the finish line.
So, how does your usual race-day routine look? Share your preferences below, and see what other runners have to say.
The day before
You've done the training and planned your route. Now it's time to give yourself the fuel you need before the big day. According to experts, loading up on carbs like pasta, potatoes or bread in the days leading up to the race can help delay feelings of fatigue during your run. How else do you prep for a race? Let us know below.
During the race
Small things can make a big difference on race day, from wearing your favourite gear to knowing your friends and family are there to cheer you on as you #RunYourTown. Even something as simple as listening to a good song while running can improve your performance when you're feeling fatigued, according to a recent study. But what race day additions are important to you? Tell us your thoughts below.
After the finish line 
You did it, the race is complete! So, what now? Let us know your post-run routine below and, don't forget – just like fuelling up before the race is important – so too is eating the right foods afterwards. Within 30 minutes of completing your course, it is recommended to eat a recovery snack that's high in carbohydrates and protein, such as a chicken sandwich and a banana. Celebrating with friends and family members is sure to help with any feelings of fatigue, too.
 Whatever your prep for a race involves, and however you perform on the day, it's important to remember that it's taking part and enjoying yourself that matters. Good luck! 
Where will you #RunYourTown for the KBC Virtual Dublin Marathon, taking place from October 23 to 25? Share your running route on social media with the hashtag #RunYourTown throughout the weekend.