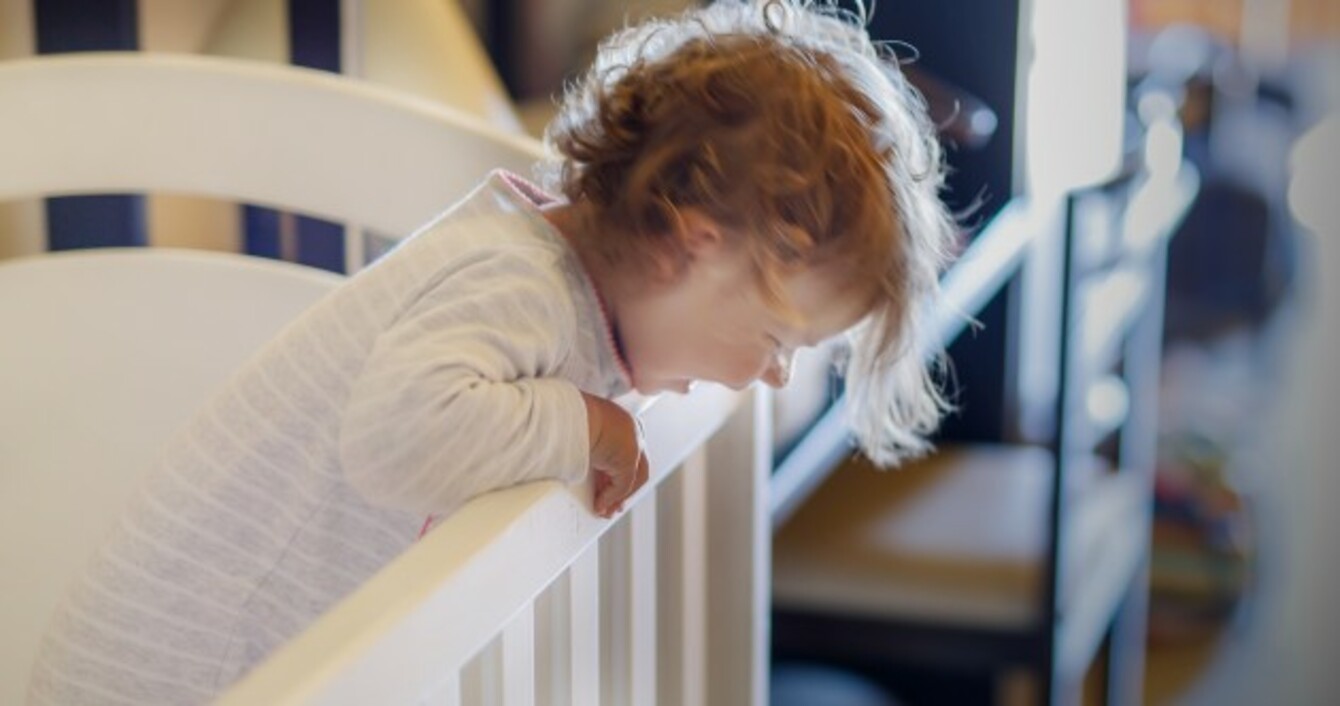 Image: Shutterstock
Image: Shutterstock
BY THE TIME your little one reaches toddler and preschool age, they're well able to tell you what they want, when they want it, and why. And that's where the trouble starts, from dealing with tantrums to navigating playdates. That's why it can be so helpful to hear how other parents are getting through it all.
Our Toddler and Preschool Parents Panel is made up of parents with little ones aged two, three and four.
This week, we asked the panel:
How do you make sure your little one stays in their own bed at night?
Here are a few of the best responses:
By making their bedroom a place they want to be: Making sure each child's room is a special place for them has made it much easier to curb any habits of wanting to sleep elsewhere. They each have their own special teddies that live in the bed/cot only. And for our 3.5yr old, his dummy is waiting for him every bedtime and it doesn't leave the bedroom, so that's a great incentive to him to stay put. 
- Michelle O'Brien
If anyone comes out, they are walked back in and tucked back up with a minimum of interaction: That way, the appeal of coming in and out is reduced. It was only after years of sleeping on floors beside cots and nearly losing our minds, with a two-year old who still hadn't slept through the night and another baby on the way, that we got really serious about this. Work out the routine that works for you and then stick as closely to that as you can – and get blackout blinds if you can. 
- Tracy Kilgalton 
We got her a Gro Clock: Rather than numbers, this little clock displays a bright yellow sunshine during the day, and blue stars which count down during the night so the child can see when it's okay to get up. Our five-year-old has an immovable body clock and naturally wakes at 5.30am, which meant we were all awake at 5.30am, until we got a Gro Clock when she was two.
One thing: make sure you have a clear routine and reward system with the clock. In our house, that's us all saying "Night night Mr. Sun, see you in the morning!" as we press the star button to start the countdown. Our reward is that if they stay in bed until Mr. Sun comes up they can come into our bed for a snuggle until Daddy's alarm goes off.  
- Juliet Ward
A second vote for the Gro Clock: We first got a Gro Clock when Caitlin was three but we were a couple of years ahead of ourselves. Now five, Caitlin can fully grasp the concept of waiting for the sun to shine on the clock face before rising. I would advise gradually setting the morning wake up a little later week by week, rather than being overly optimistic at first and setting unrealistic times. You might have to wait a little longer for that Saturday morning lie-on!
- Michael Mulkerrins
I find it useful to talk it out with our twin toddlers during the day: A couple of times a day, we discuss what happens if they wake up during the night. We explain that if they wake up and are upset then Mammy or Daddy will come in and lie with them on their own bed until they feel better (and hopefully fall asleep). The more we talk about this, it seems like they get more comfortable with the idea.
- Ger Lowry 
#Open journalism No news is bad news Support The Journal

Your contributions will help us continue to deliver the stories that are important to you

Support us now
Make a speedy exit: We've always been lucky that our oldest is an independent lady who seems to be more comfortable in her own space at night. But if she does get up during the night we usually just tuck her back in with minimal chat and try to make a swift exit.
- Nicola Barry
All our two want is some company: My two are natural born co-sleepers, despite trying cots, and all of the usual recommended nighttime methods, all they want is company. So we turn on a night light and we read to them, and tell them about the adventures and fun they will have tomorrow. We let them go to sleep happy, knowing that they are not alone. When they are asleep we pop out, if they wake up we go back in. They feel secure in their own beds and call on us when needs be, so they don't wander. It may not be for everyone, but it works for us.
- Sadhbh Ni Ogain 
Sometimes the right thing can be to let her sleep in with us: When our son was born in December all of a sudden Mammy, Daddy and baby were all in one bedroom and our three-year-old daughter was in her own room – so it was completely understandable that she wanted to be with us. We let her come in to us at night if she woke. After about a week of this she realised she wasn't missing out on anything and happily spent the night in her own room.
- Deirdre McCormack
We lie with them until they fall asleep: We were DESPERATE to try anything that might make them sleep through the night, and, after many other tried and tested tactics, we finally switched them from cots to toddler beds. Shock horror: three nights in they realised they could get out. And they did. It was a case of just marching them back to their bed each time, and waiting with them until they went back to sleep again. This rarely took longer than a few minutes, thankfully. (Although I did often wake up myself, asleep at the bottom of a toddler bed an hour or so later…) 
- Emily Lewis