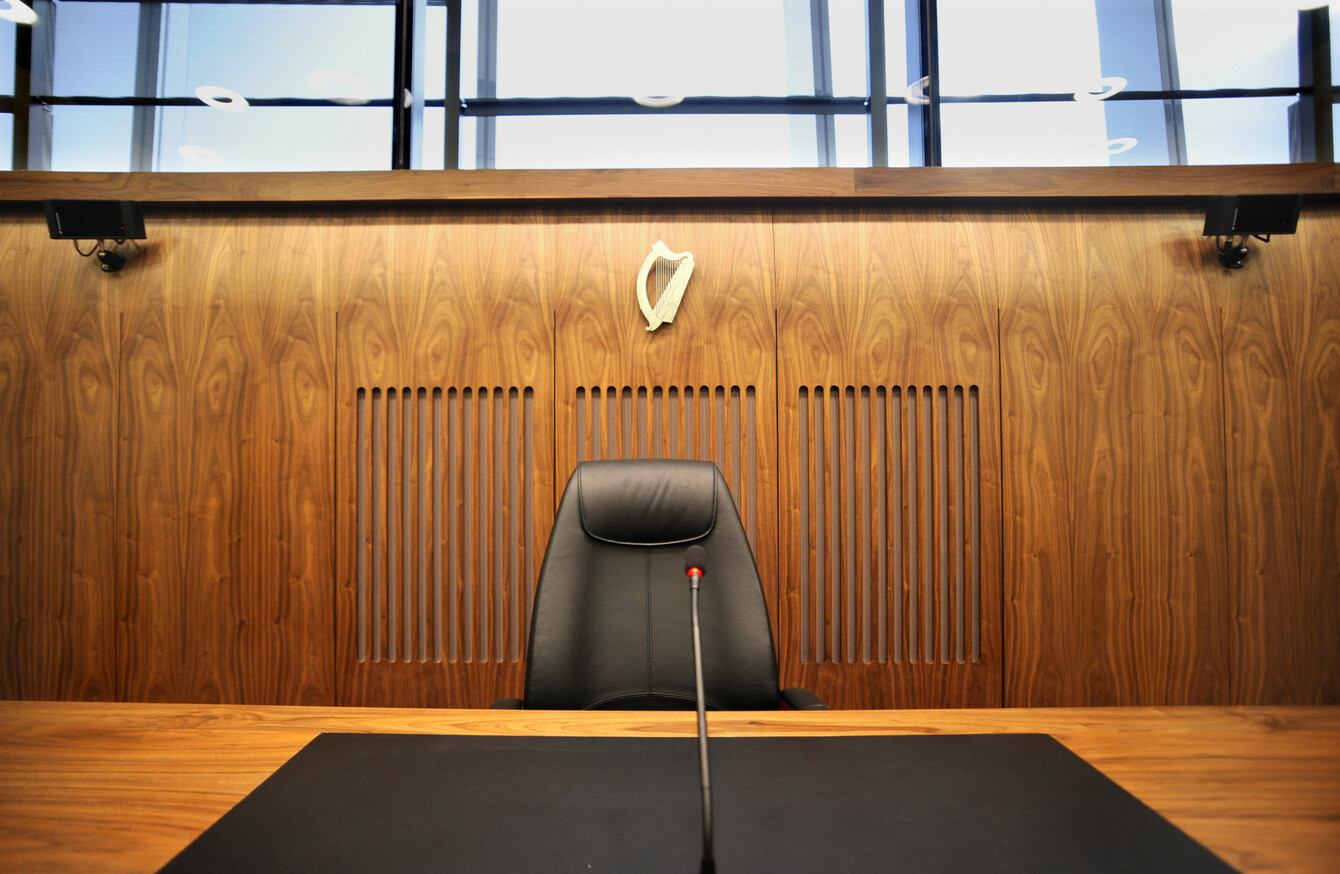 Image: Sasko Lazarov/Photocall Ireland
Image: Sasko Lazarov/Photocall Ireland
A MAN WHO threatened to kill hotel staff who found cannabis in his room has avoided jail.
Keith Byrne (32), who has 44 previous convictions, made threats to staff members at the time and told them: "I have a barrister on speed dial." He has since completed a rehabilitation program.
Byrne, of Ballyogan Lawn, Carrickmines, Dublin, pleaded guilty at Dublin Circuit Criminal Court to possession of cannabis herb valued at €300 and making threats to kill or cause serious harm to staff at Bewleys Hotel, Sandyford, on 15 February 2014.
Judge Melanie Greally said Byrne had engaged in extremely violent conduct towards members of staff and issued "credible and very frightening threats". She said the value of the drugs was not significant but noted it was accompanied by drug preparation materials.
She noted he had since completed a residential rehabilitation programme and there was a largely favourable probation report before the court. She said he had taken impressive steps to turn his life around and believed it would be counter productive to incarcerate him at this point.
Judge Greally imposed a two year sentence which she suspended for two years on strict conditions.
On the original sentence date last October, Garda Sean Balfe told Fionnuala O'Sullivan BL, prosecuting, that night staff had observed different people coming and going from a particular room in the hotel. At about 2am, Byrne, a guest in that room, and another man came down to the lobby.
When staff said the second man had to remain in the lobby as he was not a guest, Byrne became abusive. When asked by a staff member to calm down, Byrne responded by saying he would slit him "from ear to ear".
"My sister is a solicitor and I have a barrister on speed dial," he told staff.
He then told staff his girlfriend was ill in the room and a staff member went upstairs to check. A woman answered the door and he asked her to come downstairs. The staff member saw a large bag which seemed to contain "weed" and brought the bag downstairs.
Downstairs, Byrne was overheard saying the gardaí were on the way and telling someone to get the "stuff from under the bed". Byrne then told a staff member that he would murder him.
When Byrne discovered the staff member had the bag of cannabis herb, he produced a screwdriver and threatened to stab the man. He then fled the scene.
In garda interviews, Byrne took responsibility for the drugs and said he was trying to get rid of them in a "quick sale". He accepted he had been in an argument with staff members.
The court heard one staff member has since left his job and the second staff member did not wish to make a victim impact statement.
Barry Ward BL, defending, said Byrne was now free from any substance abuse and had not come to any further garda attention. He said Byrne had made substantial progress and was in employment.
He submitted that this was a drug-fuelled event but that his recent engagement with rehabilitation had been "exemplary".