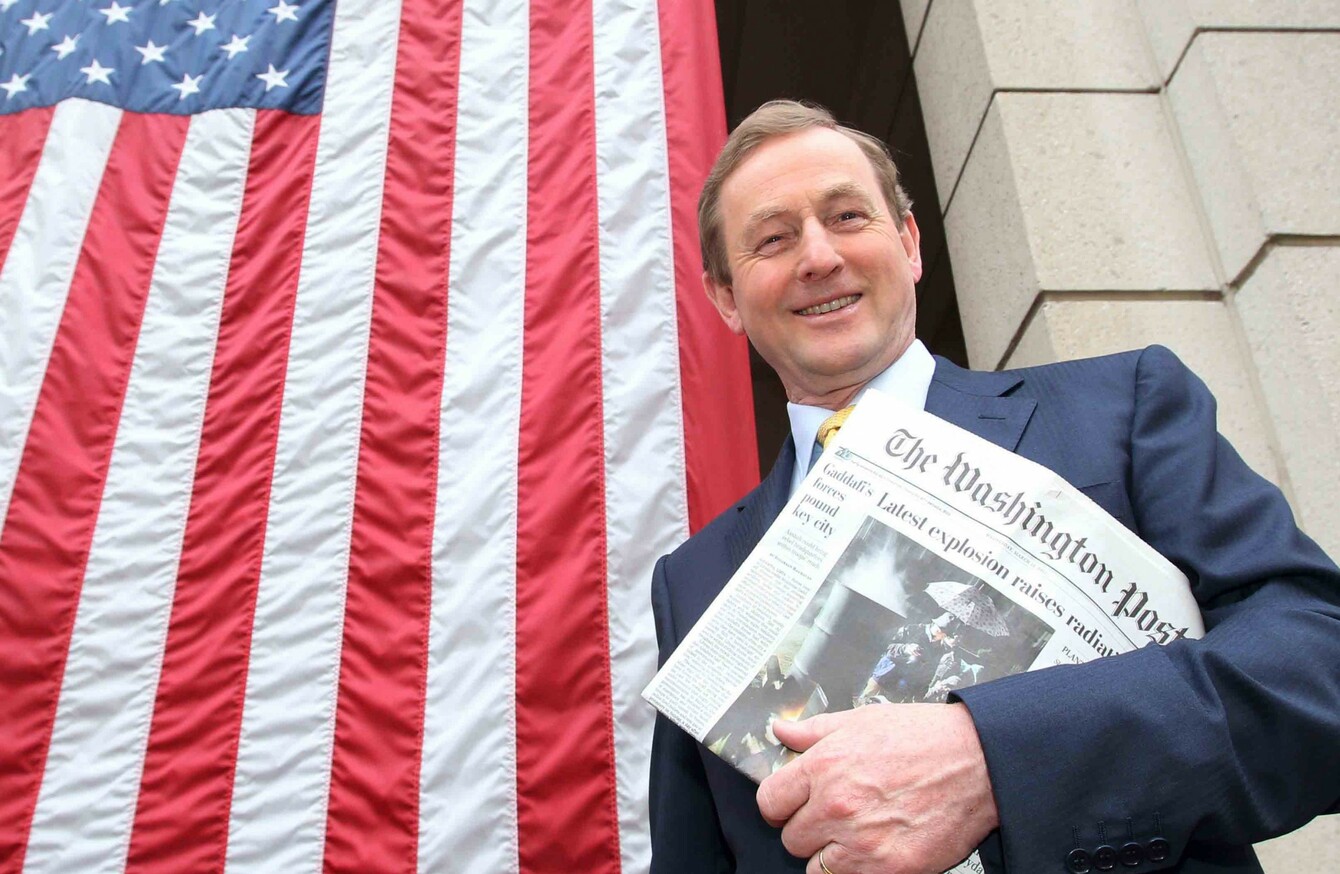 Image: Leon Farrell/Rollingnews.ie
Image: Leon Farrell/Rollingnews.ie
ENDA KENNY WILL today land back on Irish soil after visiting America for the traditional St Patrick's Day exchange of pleasantries with the US president.
Much of the reaction to Kenny's performance while in Washington, including giving a speech which appeared to pointedly address Donald Trump's immigration policies, has been positive.
However, in New York last night the Taoiseach also appeared to row back on a commitment to put a timeline on his departure as both leader of Ireland and Fine Gael, saying he will not be vacating his position until uncertainty over the effect of Brexit on the North is cleared up.
"What I did say to my own party was I would deal with this matter (his departure) effectively and conclusively, and that is my intention, but I think these are priorities that take precedence over everything else," the Taoiseach said.
But what do you think? Is Kenny right that Brexit and political chaos in the North take precedence? Or should he stick to what he said he would do?
We're asking: Do you think Enda Kenny has far too much on his plate to be vacating his position?

Poll Results:
No, it's time for him to go (9061)
Yes, these matters need to be addressed (6861)