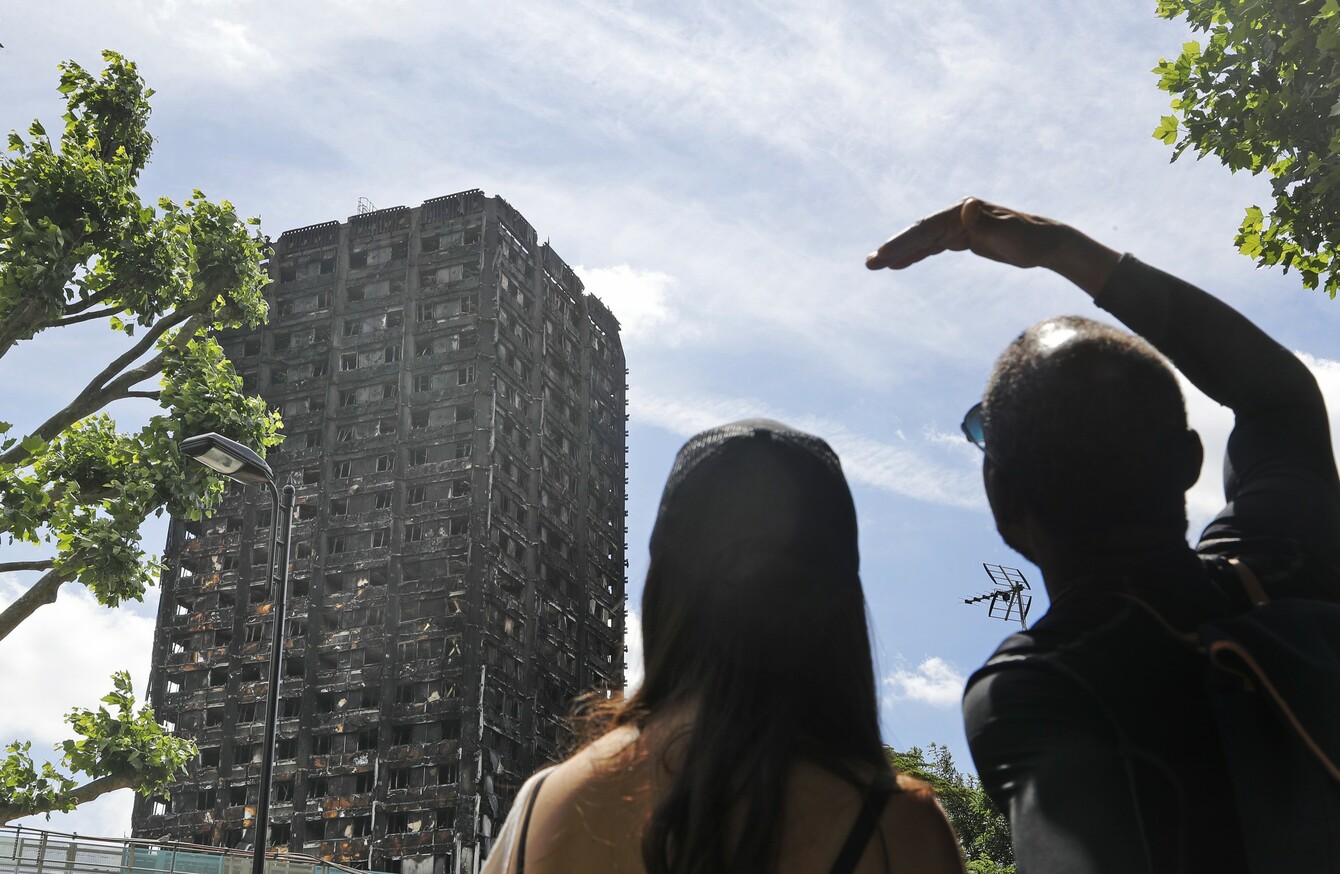 Image: Frank Augstein AP/Press Association Images
Image: Frank Augstein AP/Press Association Images
SURVIVORS OF THE Grenfell Tower fire were forced to leave a west London hotel with only a few hours notice.
In a letter, seen by Sky News, from Kensington and Chelsea Borough Council, survivors were asked to leave the hotel they were staying in by 4pm yesterday afternoon.
The letter left contact details to arrange alternative accommodation, but some victims said that there was no answer as to where they should go next.
The council letter said:
Despite efforts to extend your stay… regrettably the hotel has stated that they do not have availability to extend your booking. You will need to check out of this hotel by 4pm. Please contact the accommodation team as a matter of urgency to discuss your urgent options.
The Muslim Council of Britain, who have been assisting the survivors of the fire, said that some of those occupying the 20 rooms in the hotel were left unsure of where to go next.
Asif Hussain said: "When they rang the number that was written on the letter even as late as 12.30, they weren't told, they didn't know where they were going, they had to pack their bags, get ready to go but they didn't know where.
They have been left completely in the lurch, completely in the dark not knowing where they are going until a taxi arrives at the hotel, taken to the taxi and at that point they know where they are going.
Hussain added that several of those forced to move said that this had already happened on several occasions since the fire.
A spokesperson for the Grenfell fire response said that the moves from the hotel were necessary because the hotel had to accommodate previous bookings.
"We obviously regret disruption to people who have already suffered," they said, "and we are trying hard to avoid unnecessary moves."
The spokesperson added that the victims had been accommodated in hotels in central London.
With reporting from AFP