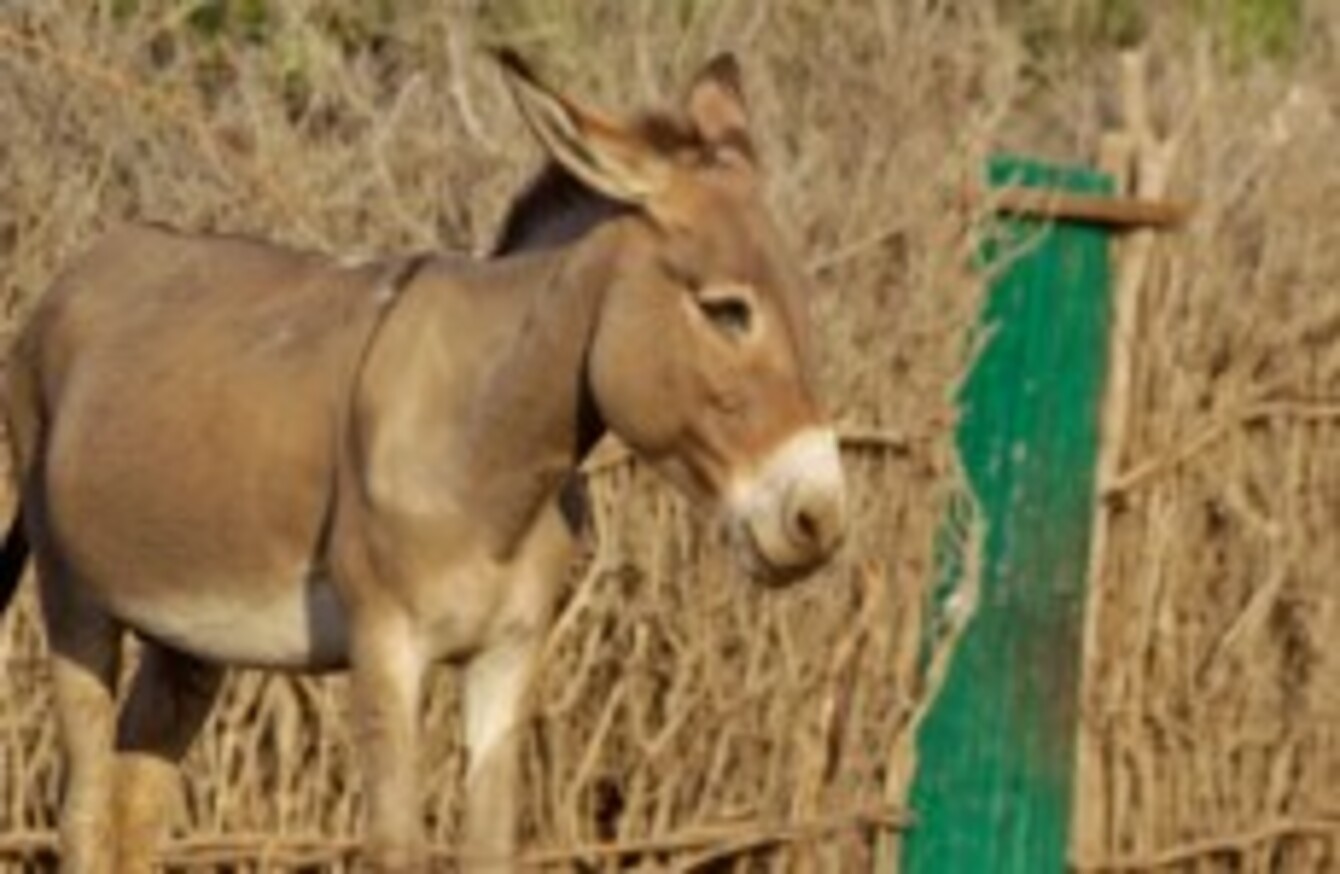 Image: Schalk van Zuydam/AP/Press Association Images
Image: Schalk van Zuydam/AP/Press Association Images
THE KENYAN MILITARY has warned that large groups of donkeys in Somalia will be considered "Al Shabab activity".
It follows reports that the animals were being used by militants to transport weapons in their battle to take control of all of war-torn Somalia from a weak western-backed government based in the capital of Mogadishu, BBC News reports.
Al Shabab, an organisation linked to Al Qaeda, controls part of southern Somalia and has been accused by Kenya of carrying out cross-border kidnappings.
As a result Kenyan troops have been sent into Somalia to establish a buffer zone leading to inevitable tensions and violence.
Now Major Emmanuel Chirchir has used his Twitter account to warn Kenyans not to sell their donkeys to the Islamist militants:
Major E. Chirchir tweets

Major E. Chirchir tweets

Major E. Chirchir tweets
Chirchir also posted a video which he says shows a small Al Shabab boat being sunk by the Kenyan military, killing 18 militants in the process:

BBC News
goes on to a report that the Kenyan army has had to deny it bombed a refugee camp, killing five people last weekend.
Al Shabab militants are believed to have been behind a spate of recent kidnappings including that of a British woman whose husband was murdered at a resort in northern Kenya in September.
Last month, two Spanish women working for Medécins Sans Frontieres were also kidnapped from a refugee camp in northern Kenya along with their Kenyan driver.
Also last month, a Frenchwoman suffering from cancer was also abducted from a Kenyan resort and taken to Somalia following a shootout between her kidnappers and Kenyan security forces. She has since died according to French authorities.