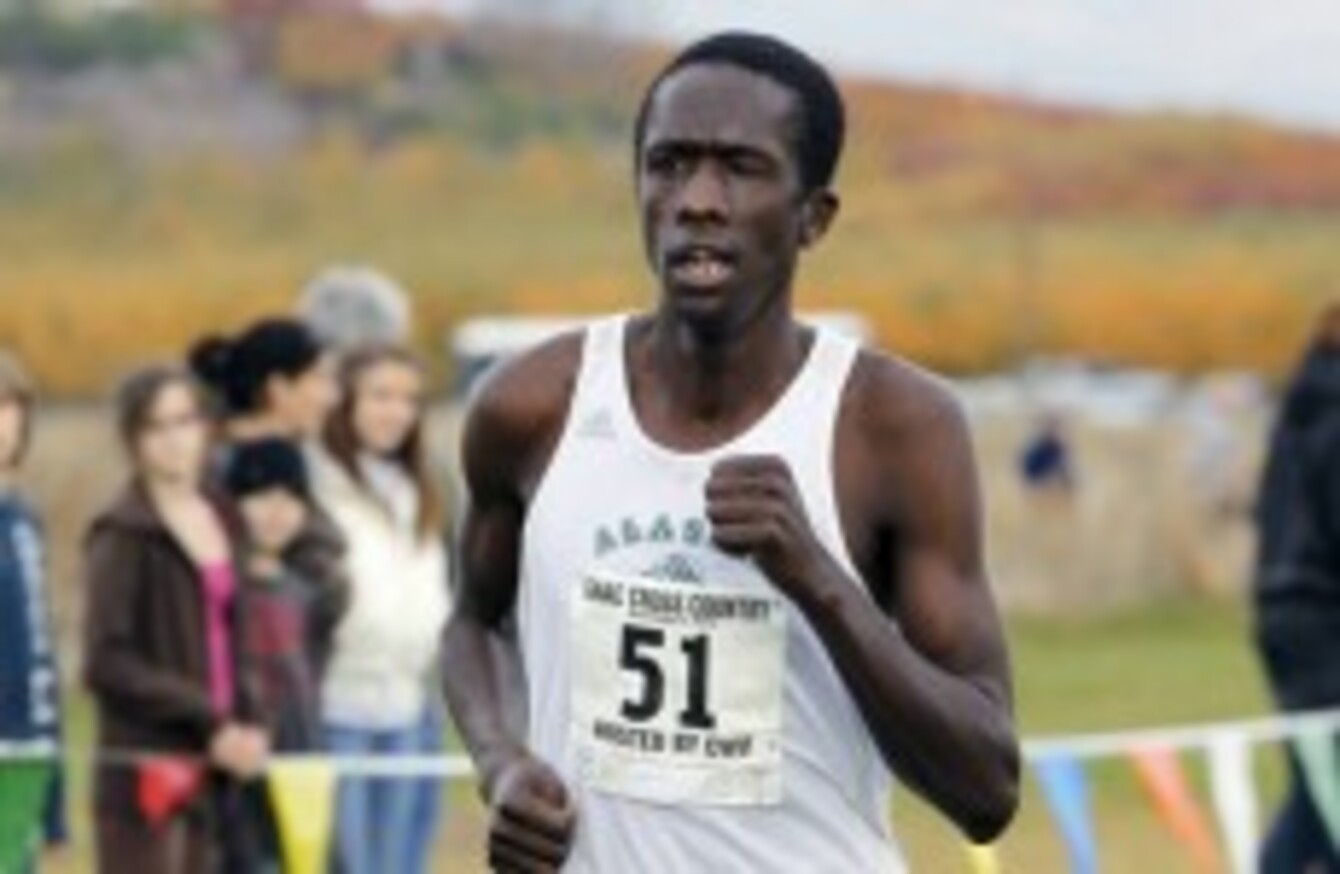 Marko Cheseto
Image: Amanda Umberger/UAA
Marko Cheseto
Image: Amanda Umberger/UAA
A STUDENT-ATHLETE from Kenya has had his two feet amputated after being stuck in a snowstorm in the US for two days.
Marko Cheseto, who runs for the University of Alaska Anchorage, experienced severe frostbite on his feet after more than two days outside in the Alaskan storm.
The college confirmed yesterday that damage to his lower extremities was so severe that it required amputation above the ankle on both legs.
He is expected to remain in hospital for some time as he continues his recovery and rehabilitation. His hands are also affected by the frostbite but they are expected to make a full recovery.
The 28-year-old student nurse was declared missing on 7 November after his roommates reported he did not return home the previous evening when two heavy snow storms hit. It was understood that he was not dressed appropriately for the freezing weather.
Search parties combed the Anchorage area for two days but Cheseto made his way into the Springhill Suites hotel near the campus at about 3.30am on the 9 November.
He was extremely hypothermic and transferred to a local hospital for care. Local police said he was wearing blue jeans, a jacket and running shoes but no hat or gloves.
"First of all I would like to thank the University, the city of Anchorage and all of the volunteers that searched for me during my troubled times,"Cheseto said earlier this week. "As some may know, I've been going through a lot of personal issues. While I am still recovering – both physically and emotionally – I will do my very best to give back to the community that has helped me so much.
"And to my home country, Kenya. I sincerely apologise for any problems that I may have caused," he added.
According to local media, the personal problems he alluded to could include the suicide of his teammate and friend William Ritekwiang in February. He had taken the last season off from running as a result of the death.
The university has now set up a fund through its athletic department in support of the athlete. Private monies can be donated to the fund, which was established due to the "overwhelming number of inquiries" received.
Dr Steve Cobb, the university's director of athletics, said the college would continue to support the student-athlete during this difficult time.
-Additional reporting by AP