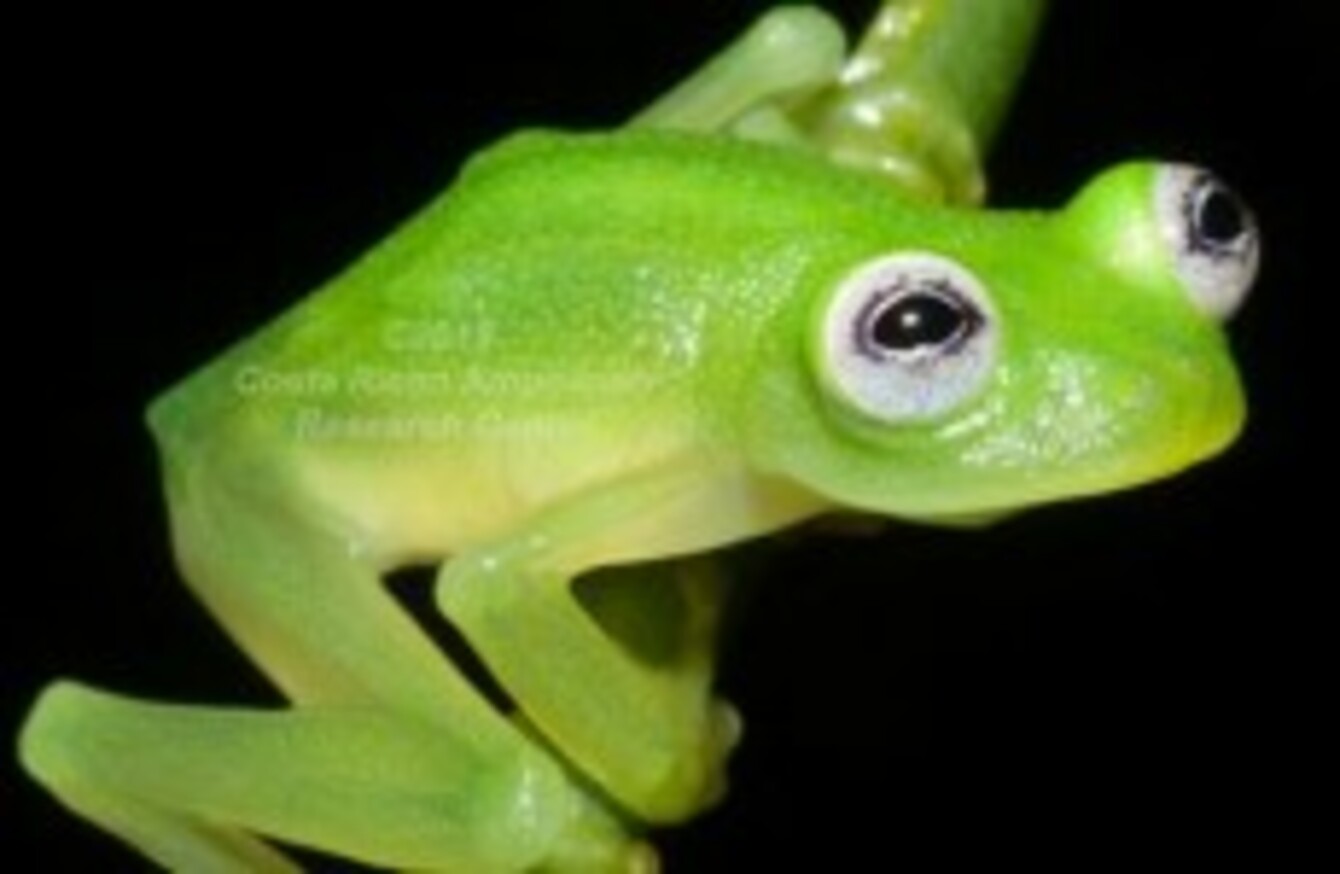 Image: Costa Rican Amphibian Research Center
Image: Costa Rican Amphibian Research Center
A NEW SPECIES of frog that bears an uncanny resemblance to a much loved Muppet has been discovered in Costa Rica.
Hyalinobatrachium dianae, or Kermit, as we like to call him, was found on the Carribbean slopes of Costa Rocca.
The Costa Rican Amphibian Research Centre published an article this week on the newly-discovered glass frog, which they say was named in honour of the senior author's mother.
It joins 13 other grass frog species inhabiting the territory, though none look quite so much like our favourite amphibian news reporter.