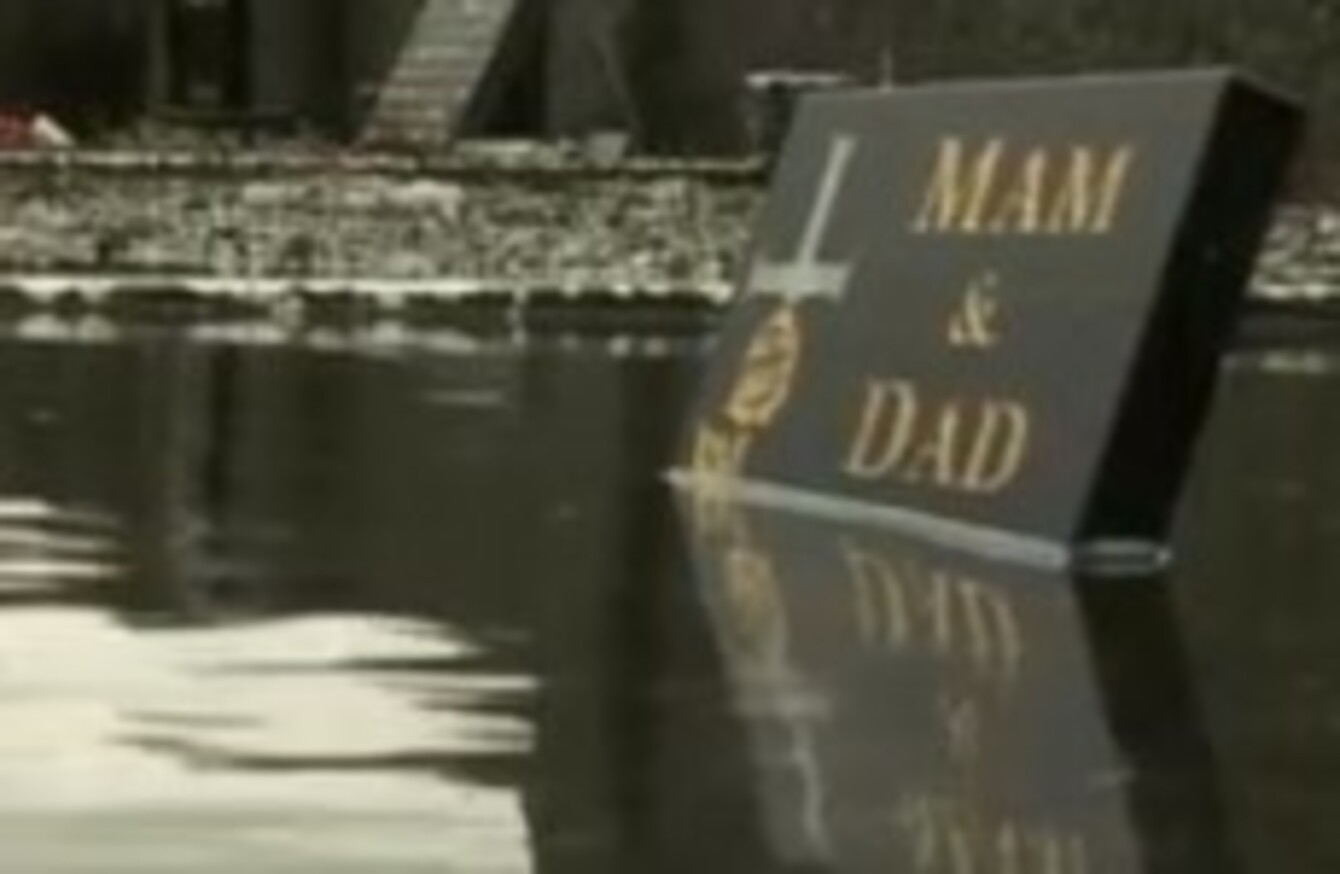 Kerry graveyard
Image: RTE Screengrab
Kerry graveyard
Image: RTE Screengrab
MINISTER FOR STATE Brian Hayes is to be shown first-hand the extent of the damage caused to a graveyard in Kerry that is underwater due to the recent floods.
Speaking to TheJournal.ie today, Fine Gael Councillor Bobby O'Connell said he had been in contact with the minister over two weeks ago about the risk of flooding to the graveyard.
He said he was going to show the minister the extent of the damage to the graveyard that he said is causing relatives of the deceased "a lot of stress".
Distressing
"It is very distressing and emotional for the families to see the graveyard in this state. We are all going to end up in here one day, so the problem needs to be sorted," said O'Connell, who explained that the problem lies with a river that is situated a few miles up from the graveyard that needs urgent dredging and constantly overflows into the graveyard.
The Maine Valley Post reported last week that a grave in the cemetery had to have water pumped out of it, just as the coffin was coming in to the graveyard for burial.
He said it has been an issue for the Kilbannivane cemetery in Castleisland for some time and wants the minister to find the funding to help alleviate the issue, as he said: "The situation is urgent now." He added that flood defence works need to be put in place as soon as possible.
Another Kerry councillor, Fine Gael's John Sheahan said that he too hoped that the funds could be provided, adding that with global warming it will be a "problem year-on-year, we really need to get our heads around this".
(Photo via John Reidy)