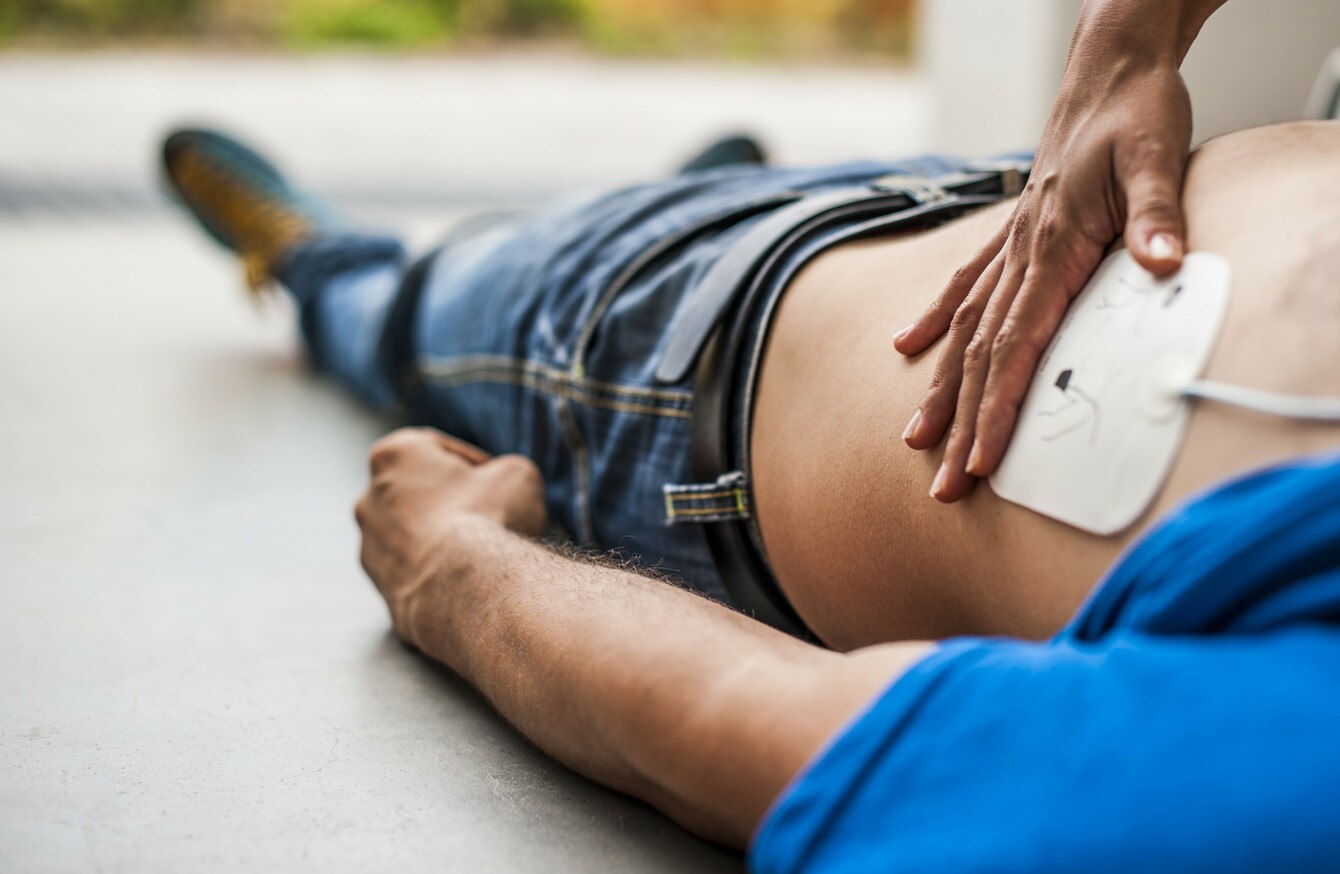 File Photo
Image: Shutterstock/pixelaway
File Photo
Image: Shutterstock/pixelaway
KERRY TEENAGER TOM Geaney was technically dead for 25 minutes but has made a full recovery thanks to the quick actions of those around him.
The 17-year-old from Muckross, near Killarney was helping to coach at a football match when he collapsed. He had no history of a heart condition prior to the incident.
Geaney had suffered a ventricular fibrillation which led to a cardiac arrest. Speaking to Morning Ireland on RTÉ 1, he said:
I was technically dead for 25 minutes so I suppose that is as much as a second chance as you'll get.
Asked what he remembers he said, "Absolutely nothing…there's probably a blank space there of about two weeks before and afterwards where there's just no memory of anything that went on."
One of Tom's friends, Brendan Coppinger, was with him at the training. He had undertaken a CPR course as part of transition year. Coppinger said:
I remember feeling really, really scared at the start. I was terrified but I tried to just not feel scared or anything and concentrate.
"We thought it was something to do with his chest, his breathing or something. None of us realised that it was a heart attack until somebody suggested a defibrillator.
"Thirty compressions and two mouth to mouth [resuscitation], and I had to keep the airway open as well … I put my gloves under his neck to try and keep that open."
Head coach Eugene Cosgrove had also completed a first aid course two years previous but said the training kicked in when he needed it:
I got stubborn, I wasn't going to stop CPR until something happened … I didn't want to stop. I was scared to stop.
Tom began to respond after the fifth shock from the defibrillator and was rushed to hospital where he spent 36 hours in intensive care. He then made a full recovery over the following weeks.
Tom's mother Fiona is a local GP and says Tom "has made a 100% cognitive and physical recovery".
Now 12 months on from the incident Tom says, "If there was one piece of the puzzle missing, I probably wouldn't be here today."
Stressing the importance of first aid training, Eugene Cosgrove said:
It had a fantastic outcome, there's enough sadness and disasters – this is a good story.
"I would urge all coaches in all areas to have this training because you just never never know."
National Plan
The CEO of Rapid Response, John Kearney, said Tom is one of the success stories and described how pilot project Operation Resuscitation is being rolled out in Killarney and Kilkenny.
"The aim is to train 25% of the population over the coming months and another 25% by the end of the year – making Killarney and Kilkenny the best place to survive a cardiac arrest.
He added that "the national plan is to train 50% of the general population of the country over the next 10 years.
It takes 60 minutes of your time to learn the basics to save a life.
"Every household in Ireland should have one person trained.
"Seventy percent of cardiac arrests occur in the home so having one person trained is vitally important."