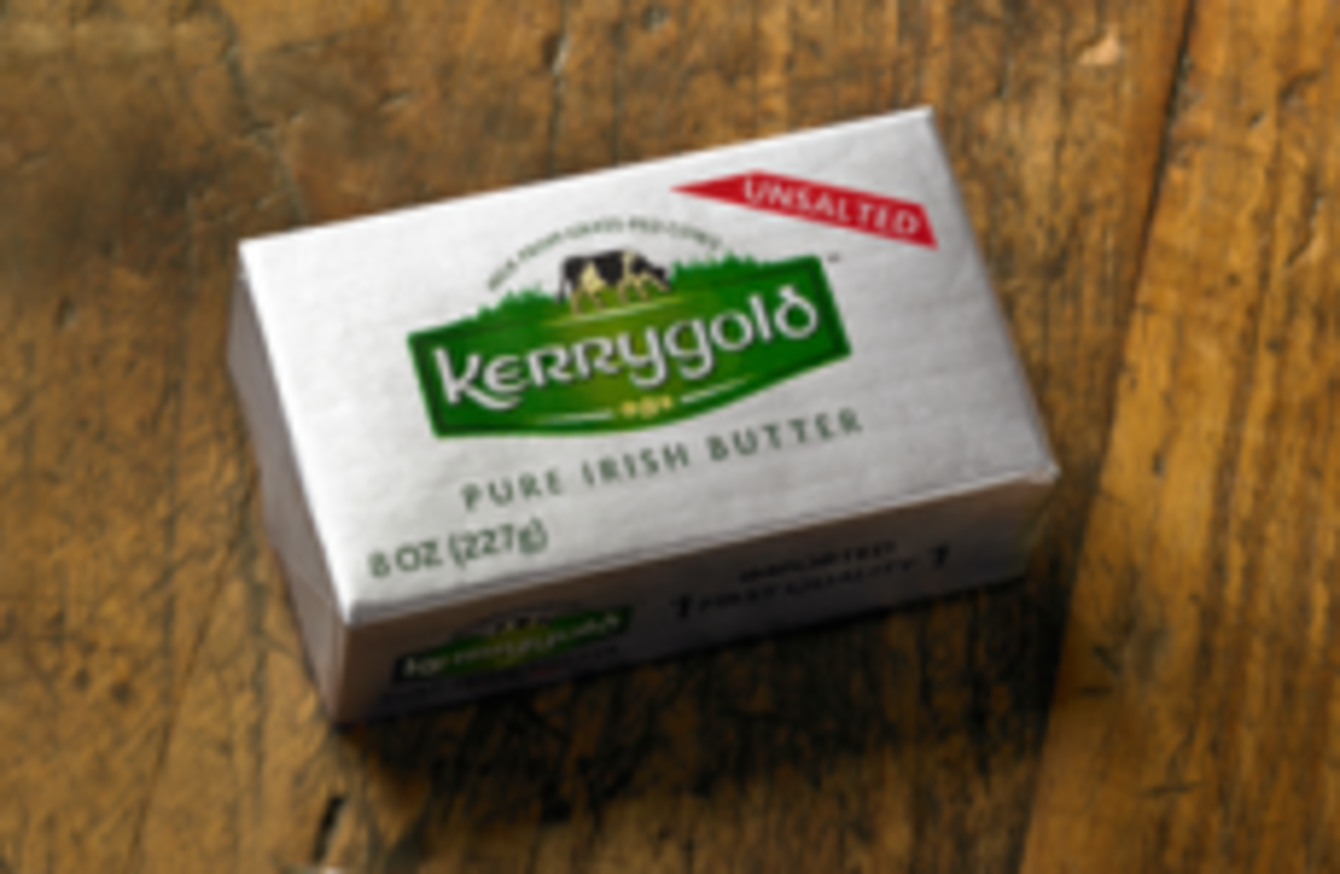 Image: Kerrygold
Image: Kerrygold
THE LATEST 'HEALTH' craze in America involves putting two large spoons (not teaspoons, but proper dessert spoons) of butter and a spoonful of oil into a cup of black coffee.
To be absolutely clear, they are then drinking the concoction. Not rubbing it over their bodies, or bathing in it.
According to a Jezebel explainer which is heating up Twitter right now, butter coffee is "headed straight for a mainstream near you".
After we'd managed to stop pulling disgusted faces at the idea of it, there was a small detail that caught our eye in the piece.
Those who swear by the oily drink have a preferred butter… our very own Kerrygold.
Drinkers choose the unsalted, grass-fed variety – on sale across the US – on foot of a recommendation by Bulletproof Coffee founder Dave Asprey.
Asprey's buttery invention was born out of a visit to Tibet, where putting butter in tea has long been a tradition.
He said he was immediately revitalised and "literally rejuvenated" by the refreshment.
He markets his coffee as a drink that offers mental clarity, energy and focus. He also claims that it can help those who are dieting or trying to live clean and healthy lifestyles by keeping people full for longer.
"But is butter not really, really fatty," we thought.
Obviously, it is, but Asprey points to all the good things it also has. Such as vitamins and butyric acid, which he says negates the 200 to 500 calories and up to 65 grams of fat.
So, why Kerrygold?
Asprey has been plugging the hell out of Kerrygold, even taking credit for the US running out of stock recently.
The brand also sponsored a Bulletproof conference, but Asprey insists he gets no financial kickbacks.
He says that Kerrygold is just the most "compliant" butter for his concoction because it is unsalted, contains high quantities of omega-3 and the cows are fed on pesticide-free grass.
He adds on his blog: "Kerrygold cows are not given antibiotics or growth hormones. Kerrygold doesn't use pesticides in their pastures. Irish dairy cows graze outdoors on grass all day long for up to 312 days a year. In fact, Irish cows graze on grass for longer than almost every country in the world.
Irish farmers do not use mechanical irrigation systems like other countries, as Ireland is swept by Atlantic rain carrying water, which is pure and unpolluted and provides natural irrigation. No fossil fuel-driven pumps supporting this dairy!
It is also "the mostly widely available healthy source of butter in the US".
Jezebel's Tracey Moore, who has tried the stuff, isn't quite sure if it's "gross or what":
Depends on how you feel about having buttery lips first thing in the a.m. Because it's hot and frothy and creamy, it is a lot like drinking a latte, only more buttery/oilier.
That all sounds great but you won't catch us putting the stuff in our coffee any time soon.