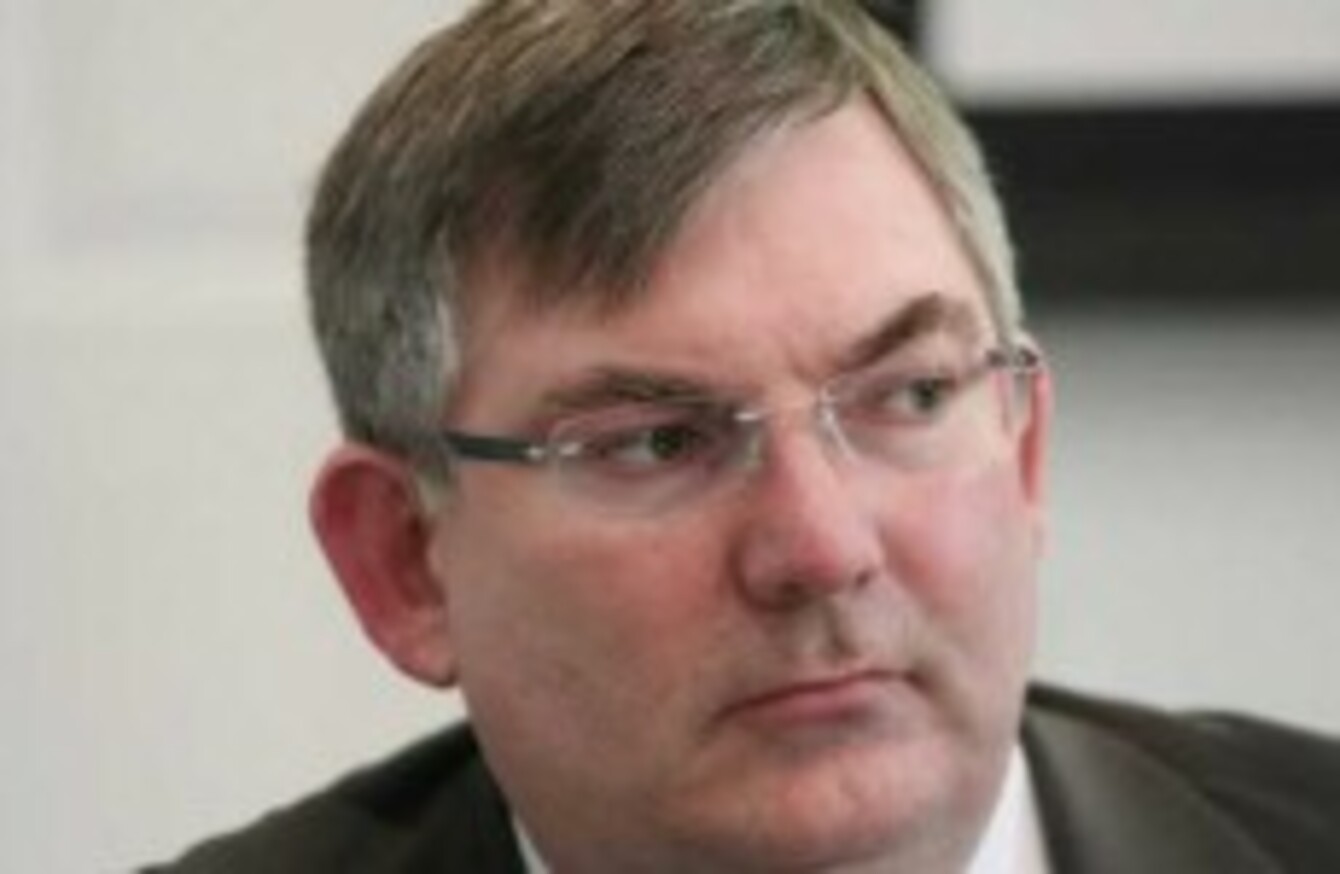 Kevin Cardiff is due before the banking inquiry on Thursday
Image: James Horan/Photocall Ireland
Kevin Cardiff is due before the banking inquiry on Thursday
Image: James Horan/Photocall Ireland
MYSTERY SURROUNDS THE leaking of former civil servant Kevin Cardiff's statement to the banking inquiry to several media outlets ahead of his appearance before the committee this week.
The matter is likely to be raised at tomorrow's weekly private meeting of the Oireachtas committee set up to examine the events leading up to and during the collapse of the Irish banking system.
Cardiff was in charge of the Department of Finance unit overseeing banks during the September 2008 crisis. He was present in Government Buildings on the night of the guarantee.
He later became secretary general of the department, before securing a role at the European Court of Auditors.
Details of his submission to the inquiry, which is some 380 pages, were published in yesterday's Sunday Business Post and today's Irish Times.
Under the Inquiries Act it is an offence to disclose documents related to the inquiry with a maximum penalty of up to five years in prison, a fine of up to €500,000 or both.
Inquiry sources said today the leaking of Cardiff's statement is being taken very seriously.
Some members are understood to have been in contact with inquiry chairman Ciarán Lynch yesterday about the leak. Concerns have been raised that it could impact on future witness cooperation with the committee.
A spokesperson for the inquiry said today: "We can't comment on evidence that is still to be heard. The matter will be discussed at tomorrow's meeting and the committee will decide it's course then."
Speaking at Leinster House earlier today, Fianna Fáil's Seán Fleming said the matter is "very serious".
This could undermine the inquiry. I would be worried if there were attempt if there are moves by people – God knows who they may be – to undermine the banking inquiry.
However, also speaking today the Jobs Minister Richard Bruton appeared unperturbed by the development.
"I think it shows how valuable the banking inquiry is in that we wouldn't see testimony like this if it weren't for the banking inquiry," he said.
The 11 TDs and Senators on the Oireacthas committee will meet in private session in Leinster House at 3.30pm tomorrow.
Cardiff is due before a public hearing of the committee on Thursday morning at 9.30am with his successor John Moran and the current secretary general Derek Moran also appearing that day.