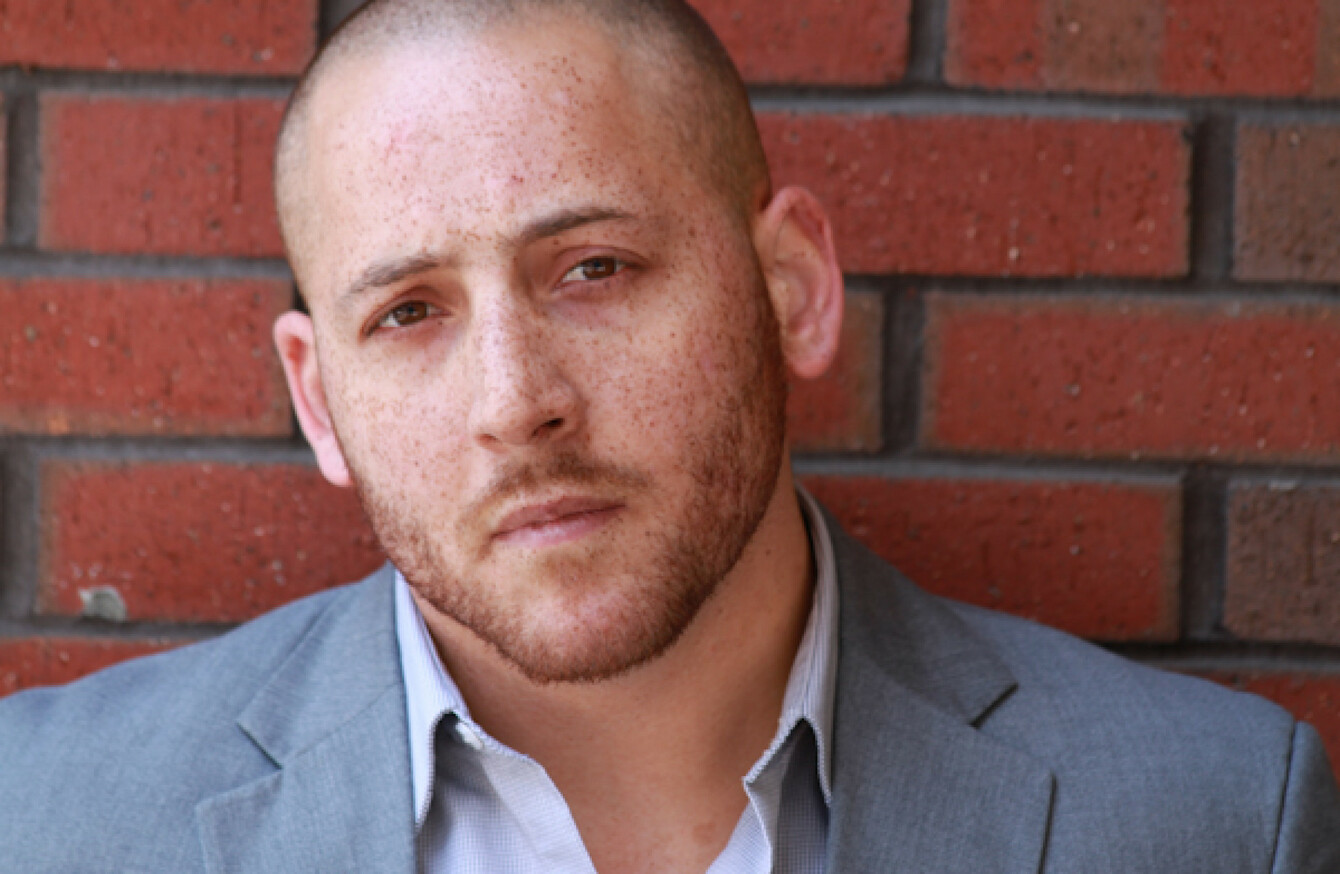 Image: Kevin Hines
Image: Kevin Hines
KEVIN HINES HAS battled bipolar disorder and depression for the past 17 years. At the age of 19, he was in the depths of despair and couldn't imagine ever living a happy life, but now he spends his days travelling the world as a motivational speaker, sharing his story in a bid to make a difference.
Hines, from San Francisco, USA, spent the early years of his childhood in an unstable household. Both his parents suffered from drug addiction and often left him and his brother unattended in motel rooms for hours on end.
"We would be neglected lying in our own filth, screaming and crying not to be neglected," Hines told TheJournal.ie. 
One day, a clerk at one of the motel's Hines was left at heard his screams and called the police. Hines and his sibling were taken into child protective custody and sent into the foster care system. His brother soon died from a case of bronchitis but Hines himself "got lucky" and was taken into the loving Hines family home.
"I grew up in a good childhood after my traumatic infancy, but one thing that never left me was my detachment and abandonment issues that I developed at a young age. I ended up being diagnosed with bipolar disorder at the age of 17, that both my biological parents had before me," Hines said.
The road to recovery
After battling with his disorder for two years, Hines told TheJournal.ie that it took him into "such a depressive low" at the age of 19 that he felt like he was a burden to everyone around him. He subsequently attempted to take his own life. His darkest moment came as he jumped off the Golden Gate Bridge but he survived.

For a number of years to follow, Hines spent seven stints in hospital working on his mental wellbeing.
During one stay, Hines said that he came to the sudden realisation that he had to change something in his life and begin to take his recovery process more seriously. He decided to try to foster his mental anguish into positive energy – to tell his story and help others like himself.
"I started working towards my mental health, exercising every day and eating healthy. I worked tirelessly for my brain health and wellbeing, I started to have great success," Hines said.
He soon pinpointed one essential must-do for those suffering from mental health issues – to speak out and ask for help.
"I became so self-aware of my illness that when the symptoms came on I would be honest and tell someone who loves me, I could always be safe," Hines said.
Hines now travels across the USA and around the world to share his story of recovery, in a bid that it will have a positive impact on someone in need.
Next Thursday, Hines is travelling to Ireland to speak to over 7,000 people at this year's Cycle Against Suicide's Student Leaders' Congress in the 3Arena.
Cycle Against Suicide is an initiative started five years ago to raise awareness of the help and support for anyone battling depression, self-harm, or at risk of suicide. Once a year, hundreds of people cycle a route that passes through 17 counties and 67 towns in Ireland as part of the initiative.
"I'm going to work with Cycle Against Suicide which is, for me, a huge combination of a 17-year effort to help people find a way to change their lives and find hope and recovery," Hines said.
I'm happy and I'm happily married but I still struggle with extreme paranoia, hallucinations and serious depression. I'm just able to accept my symptoms now when they occur, talk about them to people when they occur, I have a group support system.
Offering words of support and solidarity with those who suffer from mental health issues, Hines said: "When you don't silence the pain and you actually talk about what you're going through to the people who do care and empathise, you can get past it one day at a time."
He said that it is vital for everyone, whether they have mental health problems or not, to educate themselves so they can support and understand the pain of those struggling.
With the suicide crisis in Ireland, and of course around the world, it is pertinent that every community that deals with this struggle finds a way to be kind and compassionate to those suffering mentally and understanding of the thoughts that you want to take your life.
"If you can understand it if you can learn about it and if you can empathise about it, that is when you can best help your community and the people suffering today," Hines said.
"You can make a difference when you're willing to open your eyes and say I got your back. That's the message I'm going to bring to Cycle Against Suicide."
If you need to talk, please contact:
Samaritans 116 123 or email jo@samaritans.org
Aware 1800 80 48 48 (depression, anxiety)
Pieta House 1800 247 247 or email mary@pieta.ie (suicide, self-harm)
Teen-Line Ireland 1800 833 634 (for ages 13 to 19)
Childline 1800 66 66 66 (for under 18s)