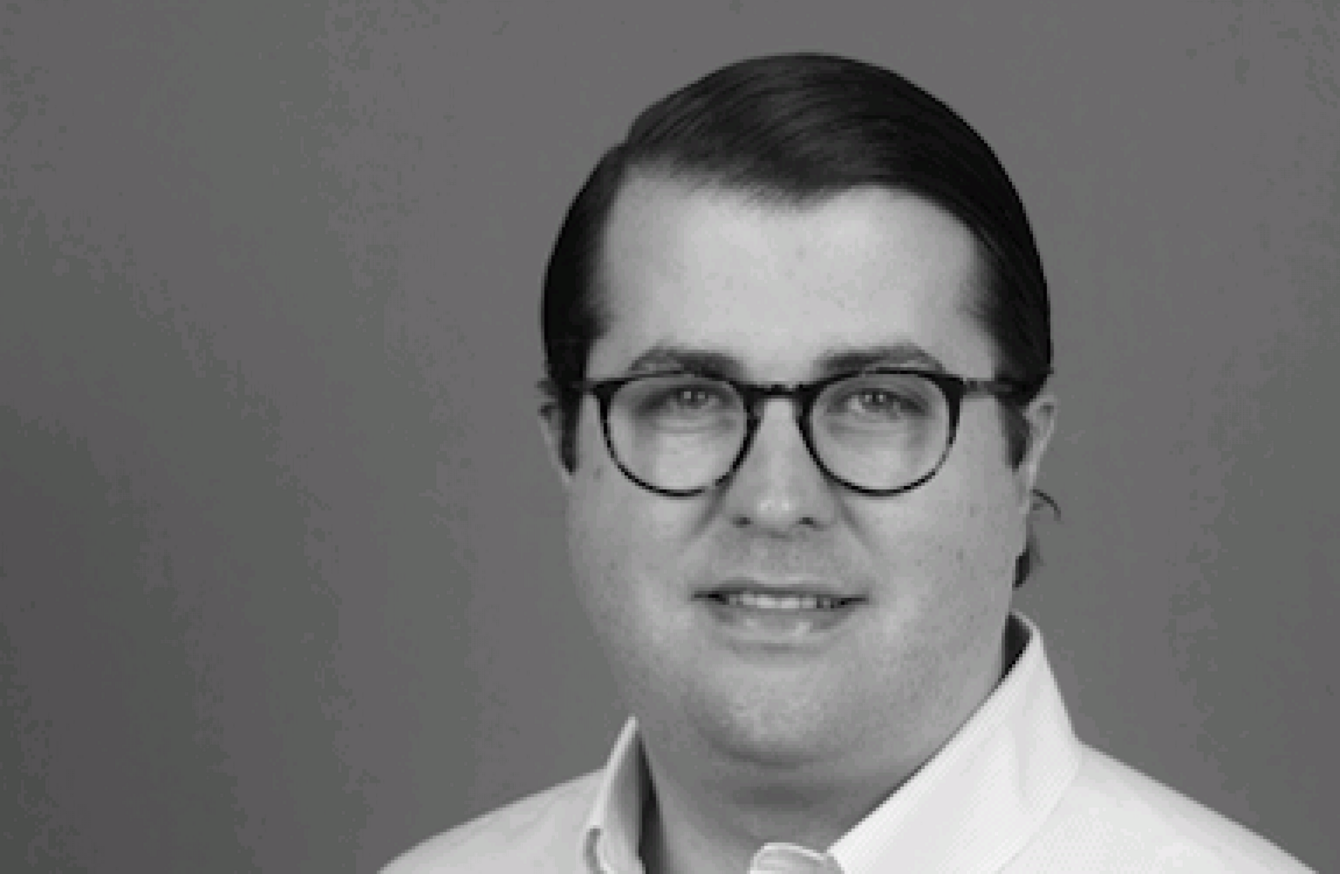 Kevin McCrystle
Image: KAX Media
Kevin McCrystle
Image: KAX Media
KEVIN McCRYSTLE founded KAX Media with his business partner in 2006, when the pair left college in Washington DC and moved to Shanghai.
The performance marketing company has a number of offices globally, with their headquarters in Dublin. Kevin, as Chief Operating Officer, focuses his time on creating websites, marketing them and monetising them.
"When you're at university, it's really about teaching you how to think. It's pretty rare that a new graduate is going to have immediately useable skills," says Kevin. "It's possible in some very hard sciences, but even then you're going to need the training and experience of working with a company to really develop those. So with that in mind here's a few things I would tell my younger self."
1. Don't focus on the perfect role. Try to find a good company that you can latch on to. If you do that and you work hard usually the opportunities will almost miraculously find you.
2. Focus on continuous learning. Don't try to double down on your degree. There's plenty of time to advance and get new expertise. Keep trying to expand your information sources.
3. Consider the future. Think about what's going to be around in 20 years, or even five years. For example, if driverless cars are coming, don't become a taxi driver. You can think about some jobs that are defensible against this, maybe a plumber or an architect or a dentist, but really it's aligned with the software side. I'm not saying you have to become a software developer, there's a lot of things you can do, but it sure does help if you know how to develop software.
4. There's always going to be a niche for creativity. It's probably what computers are worst at. They're good at doing very repeatable tasks or problem-solving, and I'm sure there's going to be some artificial intelligence that eventually has some creativity built into it, but I think that's really where the humans exist.
5. Very few people are true experts.  I remember thinking 'there's a lot of experts out there', and there's actually very few experts. Once you've been working for a while and you have an idea, just trust your gut and go with it. Don't worry about not being an expert. Everybody's kind of faking it as they go. It's hard to learn that just by hearing it, but if you can imbibe that I think it's really important because it opens up a lot of different options.
6. Learn how to work hard in a sustainable way. People think they're going to get a really long way working late at night and hard through the weekend, but the reality is that big results come from performing at a high level, day after day, for a long period of time.
7. Make time to look at the bigger picture. With Slack and Skype and emails and calls, it's easy to get distracted with the details of work. It's important to actively cultivate some time away, without interruptions, to do what I call 'deport', and it's just to stand back and think, focus on deeper analysis or projects. But you have to actively make time for it, otherwise you're just going to end up on a hamster wheel.