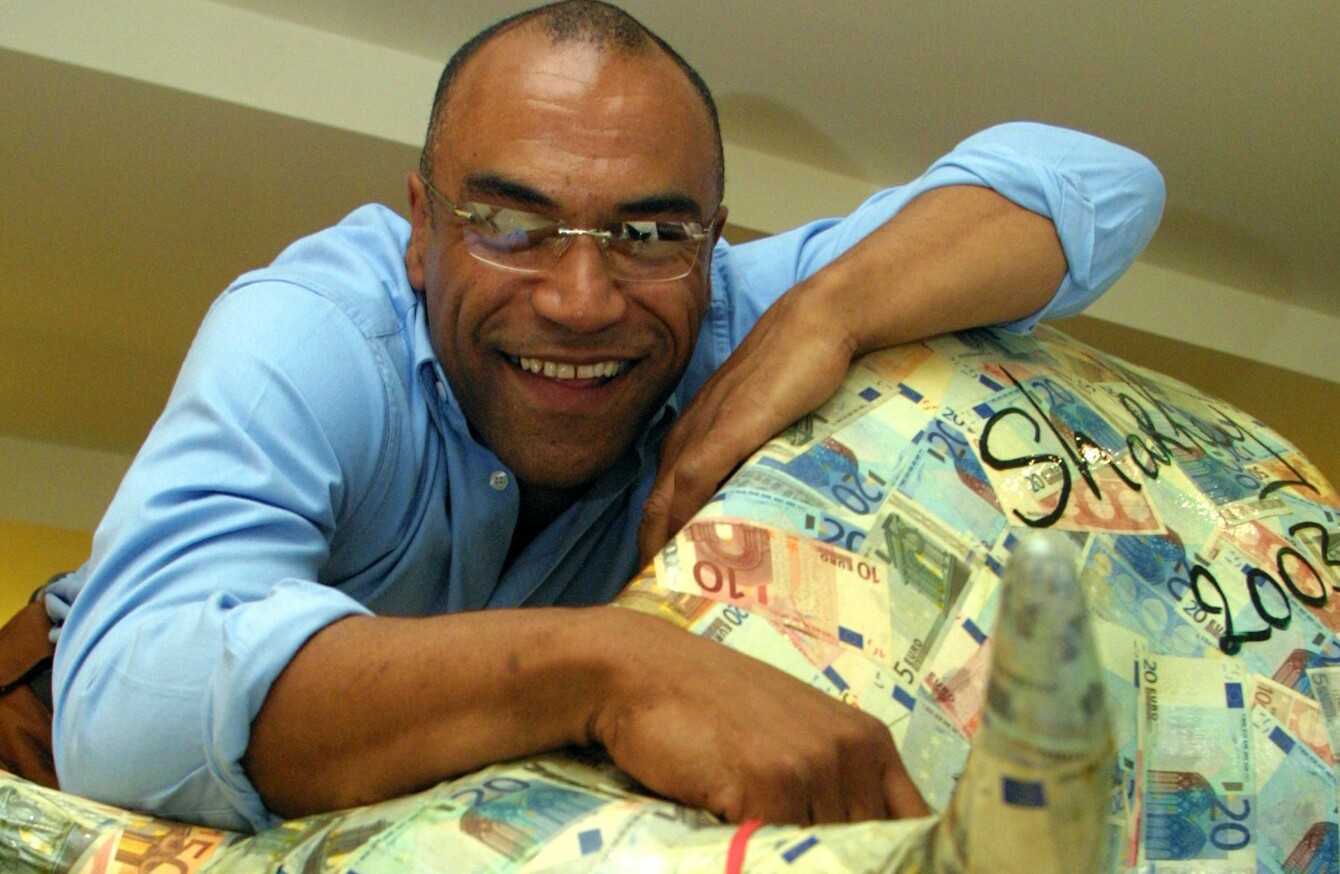 Kevin Sharkey pictured in 2003. (File)
Image: Gareth Chaney/Photocall Ireland!
Kevin Sharkey pictured in 2003. (File)
Image: Gareth Chaney/Photocall Ireland!
A KERRY MAN has been awarded damages in the Circuit Civil Court against well-known artist Kevin Sharkey over "highly defamatory" comments he wrote on his Twitter account.
Quantity surveyor Garrett O'Mahony, of Gortnadallagh, Kenmare, Co Kerry, claimed the artist had called him a racist. Sharkey did not appear in court yesterday, nor was he legally represented.
Barrister Karl Sweeney, for O'Mahony, told the court that the proceedings arose after his client replied to a comment posted on the artist's Twitter account about a picture published on the front page of a daily newspaper.
The court heard that O'Mahony had then received a replying tweet which was "outrageous, completely out of context, deeply offensive and highly defamatory, calling him a racist."
O'Mahony claimed the post was grossly defamatory of him. He had been using his Twitter account for business purposes and had around 1,400 followers at the time.
Sweeney, who appeared with Granville and Co solicitors for O'Mahony, told Circuit Court President Justice Raymond Groarke that his client was two years ago granted injunctions against Sharkey, directing the artist to remove the alleged comments.
Counsel said the comments were removed a couple of weeks after the court order but had remained publicly visible for a month. The tweet had been highly detrimental to O'Mahony's character and credibility.
Sharkey had at the time denied in an email that the Twitter account was his. He had stated that the Twitter account the comment was posted on was a fake.
"The Twitter account you mention is not mine and never has been. There are 17 fake accounts on Twitter and Facebook all claiming to be me, however, they are not me. Regards, Kevin Sharkey," the email said.
The court had heard that O'Mahony, had taken "investigative steps" to establish that the Twitter account in question belonged to Mr Sharkey.
Yesterday, Sweeney said there had been no communication from Sharkey since the proceedings were initiated, apart from the email. Counsel said O'Mahony had been granted a judgment in default of appearance and today's case was one of assessment of damages only.
Judge Groarke awarded O'Mahony €5,000 damages along with his legal fees which could cost Sharkey another €10,000.