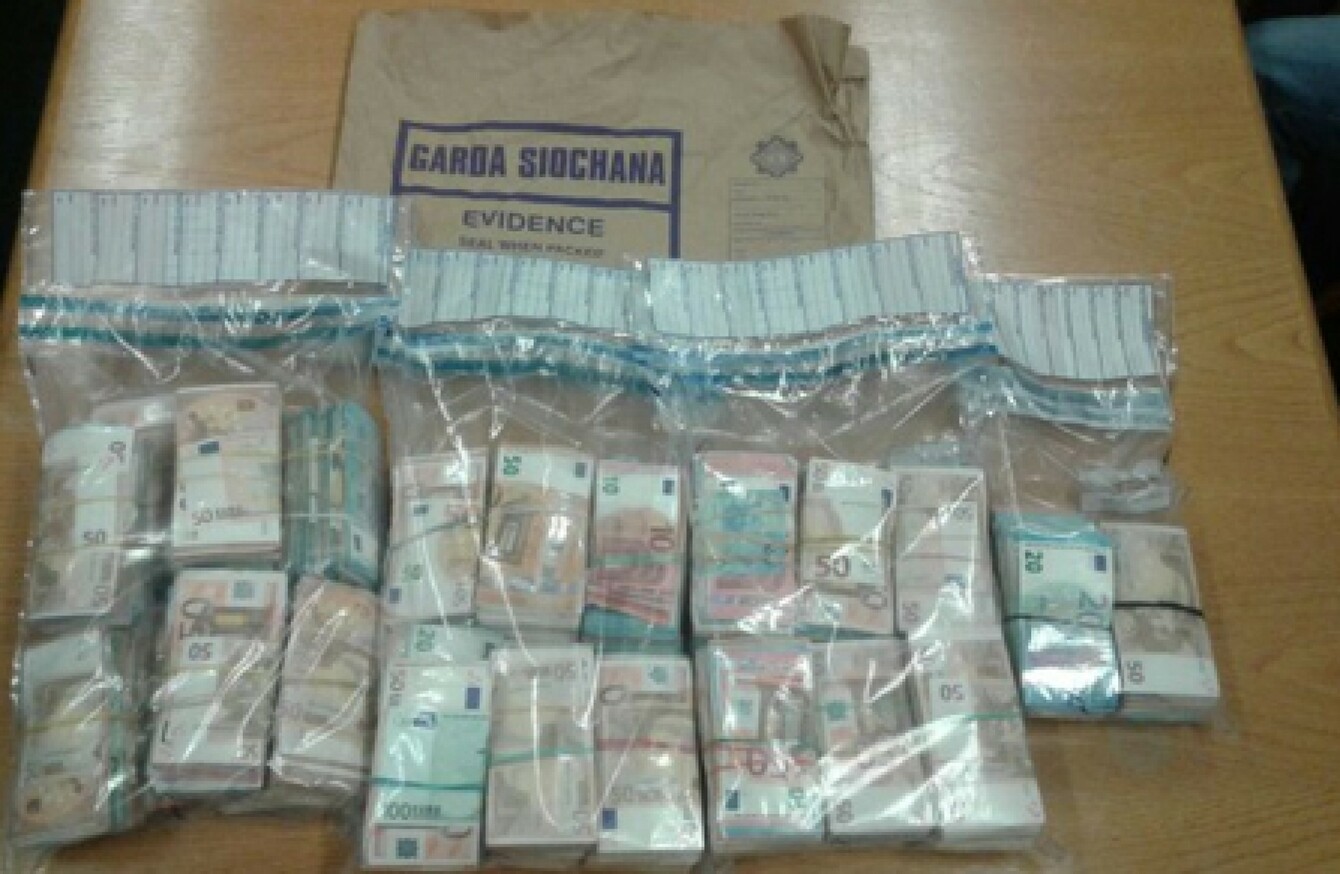 Stock photograph of previously seized money.
Image: Garda Press
Stock photograph of previously seized money.
Image: Garda Press
GARDAÍ ARE EXPECTED to launch an official criminal investigation after €12,000 in cash disappeared from Kevin Street garda station in Dublin last month.
The cash was being stored in a high-security store room in the south inner-city station.
The room contained potential exhibits for court cases as well as cash which was seized by officers. As cash that's to be used in evidence can't be banked, it's generally kept under lock and key in a secure location in a station.
Gardaí are keeping tight-lipped on the disappearance of the money and a detective superintendent from another station has been appointed to investigate.
The money was discovered missing after a routine audit of the room was carried out.
A garda spokesman said: "Investigations are continuing. No further information is available at this time."
However, well-placed sources have told TheJournal.ie that a criminal investigation will be launched if the money is not accounted for by the end of the month. It also needs to be determined when exactly it went missing as this will narrow down the number of people who could have potentially taken it.
Officers are investigating whether the €12,000 was taken from a number of different cash piles which were being stored at the station at the time.