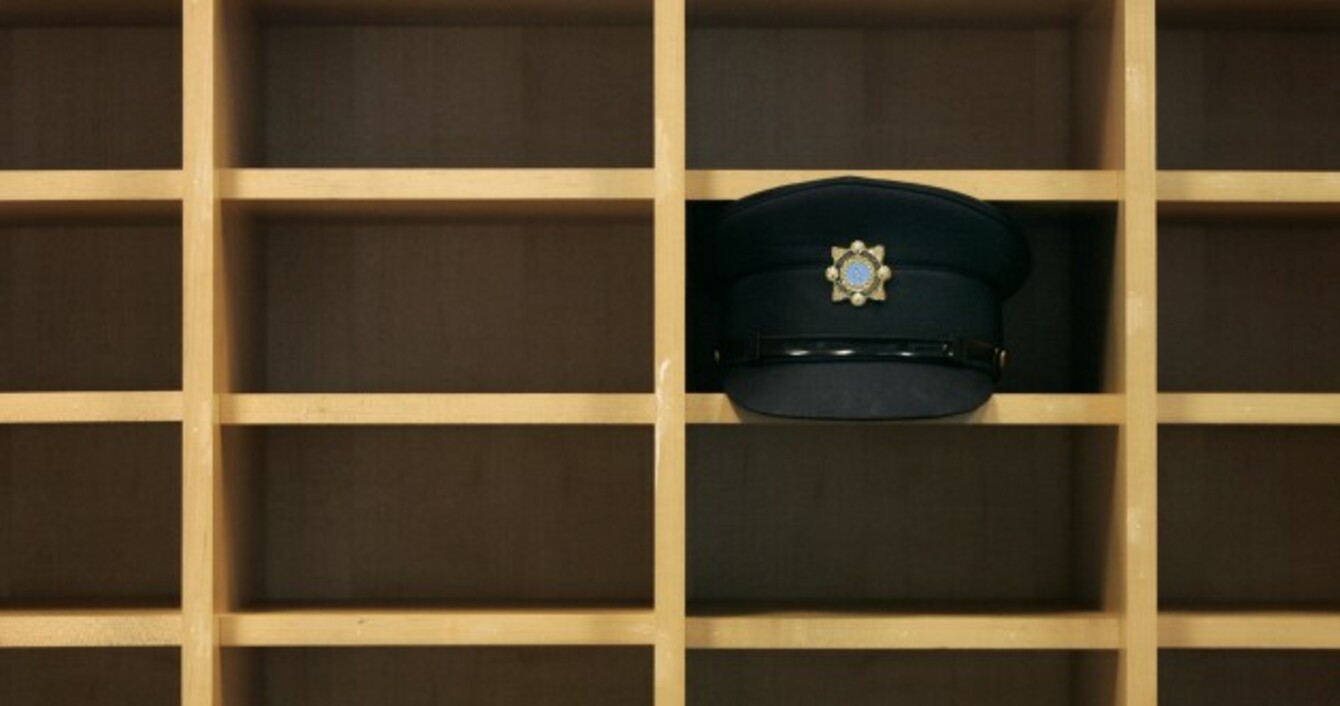 Image: Mark Stedman/Photocall Ireland
Image: Mark Stedman/Photocall Ireland
Updated 22.44
THE MAIN POINT of the Guerin report has been to help the upcoming inquiry into Garda whistleblower complaints (and the management of them) decide where to focus its attention.
To that end, senior counsel Seán Guerin has made a raft of wide-ranging recommendations in today's newly-published report.
His recommendations for investigations span three main areas:
The way in which gardai probed nine criminal allegations and cases, two of which were linked to Jerry McGrath (see background to that here).
The way in which complaints made by Sergeant Maurice McCabe were investigated by gardai, GSOC, and how they were managed at the highest level, ie by former Garda Commissioners and the Justice Minister.
Several "legal and procedural issues" and the processes around them, eg the bail system, the taking of statements, supervision and guidance of officers, especially probationary gardai, the complaints-making process.
Guerin was careful to note that while he was raising concerns about all of these areas, it was not his responsibility or capability to determine the accuracy of the McCabe complaints. He wrote:
While it is beyond the scope of this review to make any determination of the complaints Sergeant McCabe has made, the documentation examined gives cause to share the concern expressed in them and, for the reasons outlined in this report, there is cause for concern as to the adequacy of the investigations that have taken place into those complaints and as to whether all appropriate steps have been taken.
He noted that McCabe was a Garda sergeant held in "high regard" and that, yet, the Garda Síochána did not manage to heed his voice.
No complex organisation can expect to succeed in its task if it cannot find the means of heeding the voice of a member whose immediate supervisors hold him in the high regard in which Sergeant McCabe was held.
Neither, he said, did the Minister for Justice and Equality, or GSOC although "this review is hampered in making any assessment in that regard by the fact that GSOC has not made documentation available".
Guerin is worried about the Garda investigations into these cases:
Two incidents involving Jerry McGrath - AND how he was allowed out on bail – the incidents related to the abduction of a child from a house in Dundrum, Co Tipperary and also, separately, a serious assault
A public order incident and possible sex assault on a bus at Kingscourt, Cavan on 25 February 2007
An assault at the Lakeside Manor Hotel, Virginia, Cavan on 14 April 2007
A public order incident in a restaurant in Bailieboro, Cavan on 5 August 2007
The assault and imprisonment of a girl in Cootehill, Cavan on 2 September 2007
A dangerous driving incident at the Lakeside Manor Hotel on 27 December 2007
An assault in a pub in Bailieboro on 23 May 2007
Sexual and child pornography offences by a priest (in this investigation, a computer was lost)
The seizure of PULSE records from Sergeant Maurice McCabe on 11 October 2010 at the Hillgrove Hotel in Monaghan
He wants a review of:
How the Minister for Justice and An Garda Síochána (up to and including the relevant Garda Commissioner) managed the complaints made by Sgt Maurice McCabe – and how they manage complaints in general
How An Garda Síochána and GSOC handled Garda disciplinary issues arising out of the incidents above
The "general conduct of policing" at Bailieboro Garda District in 2007/08
The overall structure and management of Bailieboro Garda District including the number of probationary gardai there at certain peak times and the supervision they get – and whether there are enough experienced sergeants to give it; whether an Inspector should be permanently allocated to the district; the experience of district officers at relevant times
The state of the accommodation at Bailieboro Garda station and if it is adequate to enable the gardai there to do their job properly
Finally, these procedures are of concern:
Retracting complaints: How a complaint of criminal wrongdoing can be retracted simply after the complainant is told that there is insufficient evidence to prosecute.
Probationary gardai: If disciplinary proceedings are recommended against a probationary Garda – there should also be a report prepared on whether they were adequately supervised.
CCTV evidence: How CCTV footage which might be relevant to a case is preserved – and the guidelines the Garda organisation gives to members on that.
PULSE and bail: Is PULSE – the Garda computer system – effective in recording and supervising whether someone is compliant with the terms of their bail?
Station bail: The whole system of station bail needs a review. It is sometimes used as an alternative to bringing the accused to court to have a judge decide on bail – and it's not always the appropriate way to proceed.
Training on use of bail: Guerin recommends that the direction and guidance given to all officers in relation to how and when bail arrangements should be made needs to be reviewed – it may not be enough.
Victim impact statements: The need to make sure these are taken correctly and are available as evidence in district court cases is underlined.
#Open journalism No news is bad news Support The Journal

Your contributions will help us continue to deliver the stories that are important to you

Support us now
Psychiatric reports: The arrangement for making psychiatric reports available to courts needs review as the possibility that bail is granted without prosecuting gardai getting a chance to see it is "a cause for concern".
Injured parties: How an injured party is dealt with when they report an incident has to be given greater direction – there is mention of a suspect being present on such an occasion, which is obviously intimidating to the complainant.
Note-taking: How contemporaneous notes are taken of an investigation and events is vital and procedures and direction around this needs an overhaul.
Updating statements: The process of producing undated statements, or 'updating' documents at a later date after they were produced is "undermining the credibility of Garda evidence".
And a special note for the Department of Justice and Equality:
The Department should review its procedures for the assessment of complaints made to the Minister in relation to any aspect of the administration, operation, practice or procedure of An Garda Síochána or the conduct of its members and for the determination by the Minister of applications for the exercise of the specific statutory and regulatory functions available to the Minister in that regard.
Today, the new Minister for Justice and Equality Frances Fitzgerald announced several measures in response to the report's recommendations and the ongoing controversies surrounding the force. They include a full inquiry and an independent Garda authority.
She also took note of that last point in the Guerin report recommendations, saying that she viewed the concerns with "utmost gravity" and intended to have the procedures for dealing with complaints that came to the Department reviewed and upgraded to "best practice".